Smoulder takes on new meaning this season as charcoal blacks are replaced by browns, greys, and taupes. The new smokey eye look is intended for an evening soiree rather than the grimy nightclub afterparty—think: subversive chic, the way Chanel muse Kristen Stewart has been rocking the smokey eye and bare lip since her meteoric rise to stardom with the Twilight franchise.
Reminiscent of '70s disco glamour, the high fashion smoulder of Autumn/Winter '19 is one that summons a special guest appearance by Patti Hansen and models on the runway grooving to Copacabana next to Barry Manilow. We are, of course, talking about that Michael Kors show. A nostalgia trip that had everyone retiring for the night with a little glitter in their hair and song in their step, the designer meant for the show to be a panacea, "I think when times are tough— and let's be honest, the world is a little crazy right now—romance and fashion are the ultimate tonic."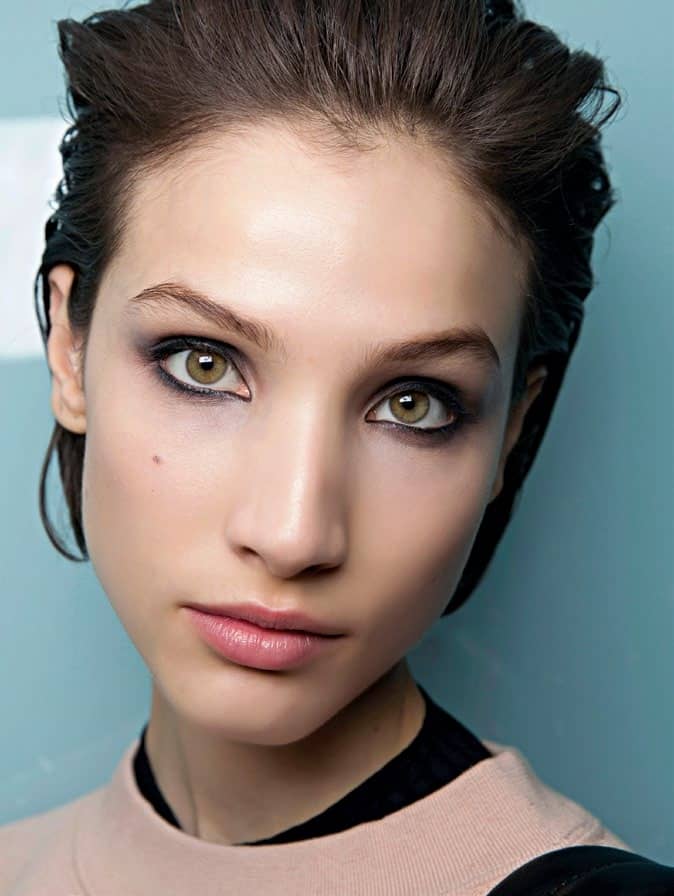 CYCLICAL NEWS
With many designers looking back to disco's glory days, the revival of the sultry looks of the decade couldn't be more timely. With the struggle for equal rights and Watergate dominating the news then, the disco craze was a way of letting loose and escaping the doom and gloom—not unlike the Prohibition era that saw a rise in speakeasy bars, flapper fashion, and the decade's own smokey eye.
As we fight over similar battles today, a glamorous