A decade after it was first introduced, Decorté's AQ Meliority is reborn. Journeying to the brand's heart and home in Japan, Teh Sue May discovers the beauty of traditions made anew.
Ichi-go-ichi-e," the tea ceremony instructor says, "It means one moment, and one encounter."
It is summer in Tokyo, and as we sit with all the makings of tea in front of us, our host is explaining the finer points of the traditional chado. Dressed in a full kimono but completely at ease with the layers draped on her despite the brazier temperatures, she goes on to elaborate that the four-character idiom is commonly used as a reminder to treasure the unrepeatable nature of each moment and encounter. Although certain events experienced may be similar, each moment, once gone, is forever lost ... not unlike youth.
The slightly bitter taste of the tea, a rare green tea sourced from the island of Yakushima, is akin to the bite of reality, knowing that youth is a fleeting moment that cannot be recaptured or relived. But while reversing the ravages of time may seem like an idea that comes from futuristic sci-fi films, Decorté takes its cult favorite range and revamps its formulation with the very same tea.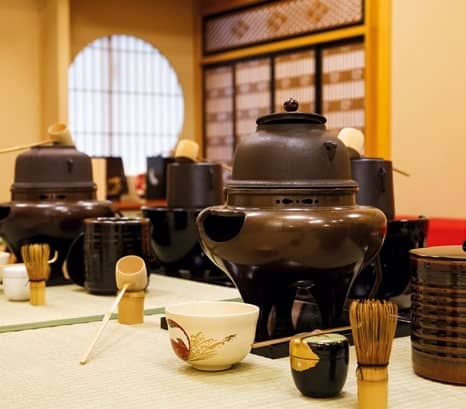 LUXE TREATS
Continue Reading with Magzter GOLD
Log-in, if you are already a subscriber
Get unlimited access to thousands of curated premium stories and 5,000+ magazines
READ THE ENTIRE ISSUE
September 2019
Unfolding The Future
Harper's Bazaar Malaysia
Monkey Business
Harper's Bazaar Malaysia
Departure Lounge
Harper's Bazaar Malaysia
Haute Wheels
Harper's Bazaar Malaysia
Enter The Labyrinth
Harper's Bazaar Malaysia
Looking Ahead
Harper's Bazaar Malaysia
One Of A Kind
Harper's Bazaar Malaysia
Quentin Jones
Harper's Bazaar Malaysia
Rock Steady
Harper's Bazaar Malaysia
Woman On Top
Harper's Bazaar Malaysia