Why blend in, when you can stand out? For true fashion originals, niche labels are more than just status symbols.
Fashion tribes have arguably been in place since the documentation of fashion itself. From the sans culottes and the, well, culotte-d citizens of late 18th-century France to the Mods vs. the Teddy Boys of 1960s Great Britain, and the Preppies and Sloane Rangers of the 1980s, what you wear has long been an identifier of your personality, mindset, and in the case of the long-trousered Frenchman in 1792, your economic status. Today's fashion tribes are much more varied and disparate than ever—from hypebeast streetwear obsessives to the super spiffy tailored gents … and this is just Kuala Lumpur that we are talking about. Luckily, in the current fashion democracy that we live in, the rise of niche labels means that every sartorial want is catered for.
Think of it as a strong fashionable revolt against the global trend wagon that is Instagram. The same Malone Souliers Maureen mules, Jacquemus mini purse, and Self Portrait lace dress won't cut it with true style originals. And as tempting as that Off-White X Nike sneaker may be, the shoes will sadly lose their "freshness" when every other Instagram influencer is wearing them. For the discerning fashion lover, the thrill is in the niche.
Keith Gan, buyer for the Melium Group, agrees. "Our women (customers) demand and appreciate design, quality, and flair. It's not about how well known a brand is; it comes down to how the garment makes her feel."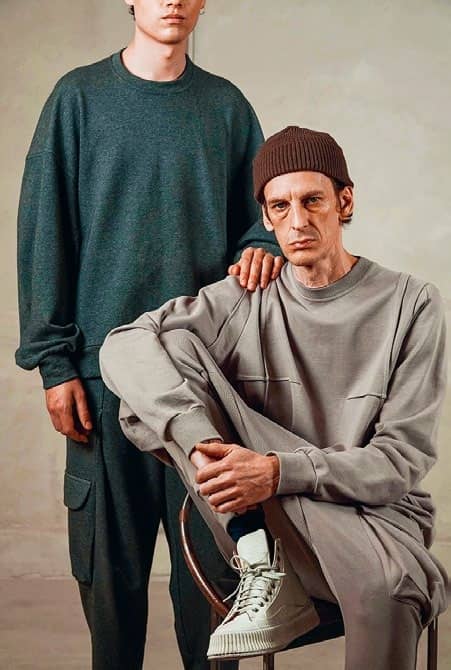 Continue Reading with Magzter GOLD
Log-in, if you are already a subscriber
Get unlimited access to thousands of curated premium stories and 5,000+ magazines
READ THE ENTIRE ISSUE
BAZAAR NEWS
Unfolding The Future
Harper's Bazaar Malaysia
Monkey Business
Harper's Bazaar Malaysia
Departure Lounge
Harper's Bazaar Malaysia
Haute Wheels
Harper's Bazaar Malaysia
Eat, Drink, And Stay Fit!
Harper's Bazaar Malaysia
Deep Impact
Harper's Bazaar Malaysia
Bright And Bold
Harper's Bazaar Malaysia
A Library Of Flavours
Harper's Bazaar Malaysia
Enter The Labyrinth
Harper's Bazaar Malaysia
Looking Ahead
Harper's Bazaar Malaysia
The World Of Designer Rick Owens
New York magazine
The King Of Knitwear
Essential Homme
Now Trending: Sustainability
Essential Homme
Hot Jewelry Trends For The Holiday Season
Fashion Couture Magazine
Techie sin filtros
Marie Claire México
Central Florida Lifestyle's Top 24 Ways To Make Your Holidays Glisten
Central Florida Lifestyle
Tips On Updating Your Fashion Ideas Without Spending A Lot
FASHION AVENUE NEWS
Catering To Confident Women
Home Business Magazine
Chloe Flower - From Musical Prodigy To Fashion Icon
BASIC Magazine
Pageant Preparation For Beginners 101
The Platform Magazine