Inside a four-story, sumptuously restored 19th-century town house in the historic Mount Vernon district of Baltimore, three of Wall Street's best stock pickers are roasting each other in a wood-paneled boardroom as sunlight streams through stained-glass windows.
"Usually when we're getting rid of something [in the portfolio], we're getting rid of Kempton's mistakes," booms Keith Lee with a laugh, referring to Kempton Ingersol, a Brown Capital Management portfolio manager and the son-in-law of the firm's CEO and founder, Eddie Brown.
Lee, 59, is the president of $12 billion (assets) Brown Capital and leader of a team of portfolio managers that Morningstar has put in its hall of fame. A former star linebacker at the University of Virginia, Lee was once a New England Patriot. I played "right bench," he jokes.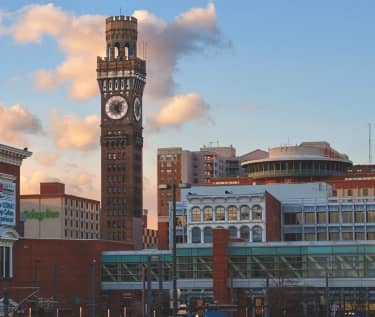 It's about noon on a Wednesday and stocks are sliding. These fund managers are laughing at a time when most other active managers are facing redemptions—a testament to the firm's counterintuitive approach to finding great stocks. Brown Capital is an old-school stock-picking operation that doesn't chase the latest fads on Wall Street. The firm hunts for unglamorous but fast-growing companies. Ever heard of Balchem, Bio-Tec