Eddie Brown grew up as a laborer in the Jim Crow South. What he's accomplished since is one of Wall Street's greatest untold stories, a study in growing rich on the ignorance of the crowd.
Inside a four-story, sumptuously restored 19th-century town house in the historic Mount Vernon district of Baltimore, three of Wall Street's best stock pickers are roasting each other in a wood-paneled boardroom as sunlight streams through stained-glass windows.
"Usually when we're getting rid of something [in the portfolio], we're getting rid of Kempton's mistakes," booms Keith Lee with a laugh, referring to Kempton Ingersol, a Brown Capital Management portfolio manager and the son-in-law of the firm's CEO and founder, Eddie Brown.
Lee, 59, is the president of $12 billion (assets) Brown Capital and leader of a team of portfolio managers that Morningstar has put in its hall of fame. A former star linebacker at the University of Virginia, Lee was once a New England Patriot. I played "right bench," he jokes.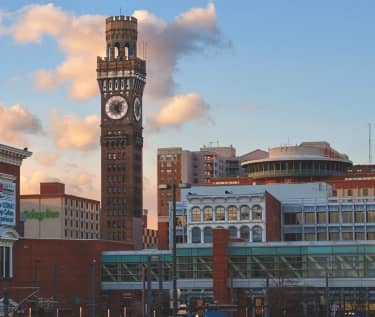 It's about noon on a Wednesday and stocks are sliding. These fund managers are laughing at a time when most other active managers are facing redemptions—a testament to the firm's counterintuitive approach to finding great stocks. Brown Capital is an old-school stock-picking operation that doesn't chase the latest fads on Wall Street. The firm hunts for unglamorous but fast-growing companies. Ever heard of Balchem, Bio-Techne, Manhattan Associates, Tyler Technologies or Veeva Systems? They are all top holdings at Brown. And they all have long-term returns that rival Apple's.
Brown mostly buys growth companies that have revenues of less than $250 million. Its approach is simple: Find businesses that save time, money, headaches and lives. Then determine whether management has the skills to execute a growth strategy that will push their products or technology into new markets. If these criteria are met, load up on the stock and wait.
On average, turnover in Brown's 40-stock Small Company Fund is about once per dec ade. Its investment in Cognex Corp., a Natick, Massachusetts, maker of machine vision equipment, was initiated in 1992 when the company's market cap was under $200 million. Today the stock represents 5% of the fund and has a market cap of nearly $8 billion.
So far this year, Brown's flagship Small Company Fund is up 21%, trouncing the market, and has averaged a 19% return annually over the past decade. Since its inception in 1992, the fund is up 22-fold.
"We take what we do extremely seriously.," says Lee, who started at the firm 28 years ago. "We just try not to take ourselves that seriously."
Continue Reading with Magzter GOLD
Log-in, if you are already a subscriber
Get unlimited access to thousands of curated premium stories and 5,000+ magazines
READ THE ENTIRE ISSUE
June 30, 2019
When Sleeping Rough Is The Only Way
Bloomberg Businessweek
The Kremlin Shrugs At Climate Change
Bloomberg Businessweek
The Business Cheering Brexit
Bloomberg Businessweek
Rethinking The Soros Fortune
Bloomberg Businessweek
Old Age Could Be A Beauty Gold Mine
Bloomberg Businessweek
US Says Cryptocurrency Expert Violated Nkorea Sanctions
AppleMagazine
Is Tennessee's Free College Program A Model For The Nation?
Bloomberg Businessweek
Workers Fired From Google Plan Federal Labor Complaint
AppleMagazine
CEOs Get A Buyback Bonus
Bloomberg Businessweek
Google Co-Founders Step Down As Execs Of Parent Alphabet
AppleMagazine