It's getting late, and Felix Sater—a onetime Trump partner, two-time convicted felon and longtime federal informant—sits in the back of a New York City restaurant, ready for a drink. "A very dirty martini, Russian vodka," he tells the waiter. "A collusion martini."
No one outside of the Trump Organization has more firsthand knowledge of Donald Trump's connections to Russia than Felix Sater. In 2006, he scouted a potential deal in Moscow with the president's children Don Jr. and Ivanka. In 2007, he stood alongside Trump at a launch party for a hotel Sater had helped get built, Trump SoHo, which marketed partially to Russian buyers. And during the 2016 presidential campaign, Sater helped plan a giant Trump tower in Moscow.
"Here's to fun times," he says, hoisting his martini glass in the air.
Fun times indeed. Special Counsel Robert Mueller's 448-page report highlights three separate proposals to develop a Trump property in Moscow around the time of the election. Yet key details have remained vague. Forbes got in touch with the people at the center of all three—and uncovered concrete answers to fundamental questions about Trump's plans in Russia.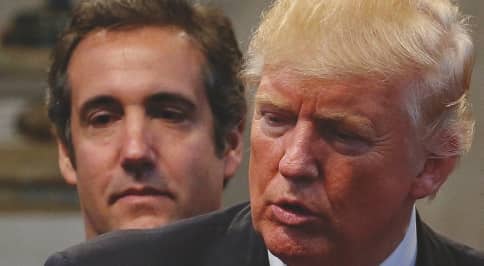 Such as who was actually going to pay for the project. Trump,