Scientology Plots To Buy City Exposed!
$1.1 Billion Land Grab To Turn Clearwater, Fla., Into Cult's Vatican
THE Church of Scientology and its members now own property that could be worth as much as $1.1 billion as they buy up large parts of an entire Florida town — with plans to convert it into the sci-fi religion's version of the Vatican and crown its second in command, Tom Cruise, mayor, sources said!
The religious organization and its members now own nearly every building in downtown Clearwater, which is home to their Flag Land Base head of operations — and has announced its intention to make it "the first Scientology city in the world."
But that isn't sitting well with some locals who don't belong to the controversial religion.
"Scientology and its parishioners have bought property in downtown Clearwater. We have no control over that," Mayor George Cretekos told The National ENQUIRER.
"My concern is that they're not telling us what they want to do with the property. We are trying to revitalize downtown Clearwater and they do not talk to us. That is the problem."
Scientology and its members have been on a spending spree since 2017, coughing up $103 million — including a whopping $99 million in cash. They now own 185 properties, prompting non-Scientologists to claim they have been muscled out by the megachurch.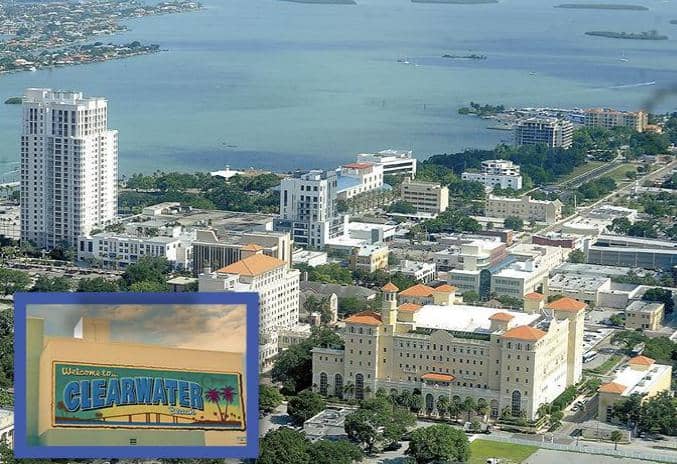 "Scientology bought everything they could!" local resident and activist Clay Irwin fumed to The ENQUIRER.
"Now the storefronts are all fake! No one goes into them and all the doors are locked.
"I owned a bar that used to be jamming, but they forced me out! They put a spy camera on my house and they were constantly calling the police on me with false claims.
"They called the [Bureau of Alcohol, Tobacco, Firearms and Explosives] saying I was selling illegal stuff, but I wasn't!
Continue Reading with Magzter GOLD
Log-in, if you are already a subscriber
Get unlimited access to thousands of curated premium stories and 5,000+ magazines
READ THE ENTIRE ISSUE
November 18, 2019
Kelly Clarkson Crippled By Fear Of Failure!
National Enquirer
Kate's Double Delight!
National Enquirer
J.Lo Talking Baby At 50!
National Enquirer
Wendy At War With Ellen!
National Enquirer
Pat Sajak Cheats Death – But He's Still In Danger!
National Enquirer
New Evidence Shows LBJ Ordered Killing Of JFK!
National Enquirer
Natalie Death Cover-Up Bombshell!
National Enquirer
Hollywood Harry In For Rude Awakening!
National Enquirer
'Hazzard' Hottie Packs On 50 Lbs After Suicide Horror!
National Enquirer
Freed Felicity To Lori: Ya Shoulda Listened To Me!
National Enquirer
Soap And Glory
Ireland's Homes Interiors & Living Magazine