REALITY stars Chip and Joanna Gaines are still trapped in a million-dollar lawsuit, facing claims they swindled former friends and business partners out of the vast TV fortune they've amassed!
Now sources have exclusively told The National ENQUIRER the weight of the bitter court battle has put a strain on the famed couple, who are set to launch their own Magnolia cable channel in 2020. But the parents of five — who are reported to be worth a combined $18 million — are committed to fighting the charges made by John Lewis and Richard L. Clark!
Lewis and Clark co-founded the Magnolia Real Estate Company with Chip and Joanna in 2007. They claimed in their April 2017 lawsuit they were bought out of the business without knowing it would become the focus of the incredibly successful "Fixer Upper" show, which ran on HGTV from 2013 to 2018.
"The suit has put Chip and Joanna through hell," an insider snitched. "But they are fighting tooth and nail to protect their finances — and their reputation!"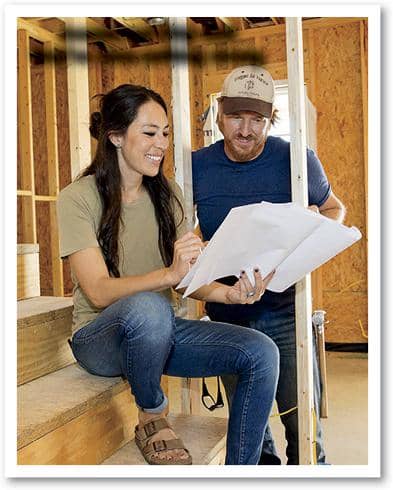 The couple filed a response on Sept. 20 in McLennan County District Court, denying their former partners' allegations, stating they had never hidden HGTV's interest in their business, which they said was generated by Joanna's popular blog.
Documents also claimed