Lonely Angelina Jolie is looking for love with her childhood crush Michelle Pfeiffer, sources dished.
Angie hasn't found a lasting relationship with a man since her brutal split from Brad Pitt, and now pals believe she can only find long­ term love with a lady!
The actress, 44, has publicly admitted she flipped for the 61­year­old "Fabulous Baker Boys" beauty long before they met!
But sources said sparks flew on Oct. 7 in Hollywood when the co­stars attended the premiere of their new flick, "Maleficent: Mistress of Evil."
Angie gushed to Michelle, "I loved you in 'Grease,'" referring to her performance in 1982's "Grease 2."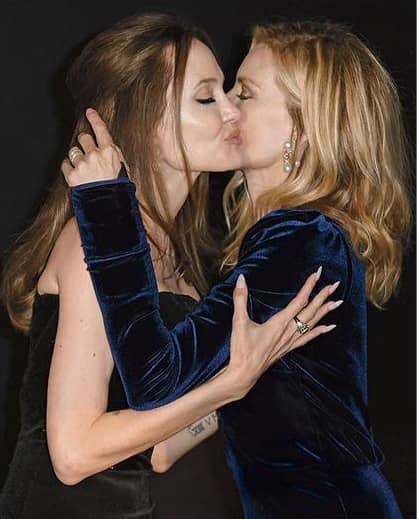 That's when flattered Michelle seductively asked, "Was I your teen crush?"
Angie quickly took the bait and responded, "I was VERY into you!
When you sang 'Cool Rider' on that ladder, you were very hot!"
The women embraced, and insiders said despite Michelle's marriage to TV producer David E. Kelley, Angie is still swooning for her glamorous idol!
It wouldn't be the first time Angie has turned her affection to another woman. She dated actress Jenny Shimizu while filming "Foxfire" in 1995 and admitted, "I fell in love with