Jimmy Hoffa Was Ground Into Sausage Meat!
Mob expert reveals what really happened to Teamsters boss
Crooked union chief Jimmy Hoffa didn't end up in a concrete coffin — he was ground into sausage at a Detroit mob-controlled meat plant!
That's the blood-curdling claim made by longtime criminologist and mob expert James Buccellato, who has followed the Detroit Cosa Nostra for years and interviewed numerous wiseguys and FBI investigators about the case.
The gruesome revelation comes just as a new star-studded biopic, The Irishman, offers its version of the much-debated fate of the mobbed-up former Teamsters boss, who vanished into thin air in Detroit in late July 1975.
The Martin Scorsese film hangs the hit on Irish contract killer Frank Sheeran, played by Hollywood gangster icon Robert De Niro.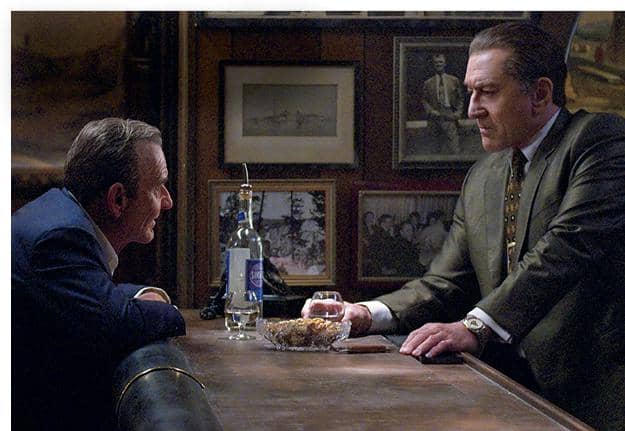 "It's going to be a fantastic movie — but almost entirely fiction!" barks Buccellato, former criminology professor at Michigan's Irvin D. Reid Honors College at Wayne State University.
Buccellato tells GLOBE the film version should sleep with the fishes because HIS story is based on the facts dug up by the FBI probe.
Continue Reading with Magzter GOLD
Log-in, if you are already a subscriber
Get unlimited access to thousands of curated premium stories and 5,000+ magazines
READ THE ENTIRE ISSUE
November 4, 2019
WHEEZING WHOOPI'S FIGHT FOR SURVIVAL!
Globe
SVU'S DIANE NEAL: I WAS CURSED BY MY MAGICIAN LOVER!
Globe
MEN IN BLACK SEIZE NAVY'S UFO PHOTOS!
Globe
EPSTEIN MURDER CASE EXPLODES!
Globe
DON JR.'S BOOK TOUR EXPLODES INTO MAYHEM!
Globe
BRIT-BASHING BARACK HATES MALIA FIANCÉ!
Globe
AILING ALEX & SUFFERING SAJAK DITCH THEIR DAGGERS!
Globe
Skin Cancer Rates Dip For Young Folks!
Globe
Jen Flirts With Scientology!
Globe
Queen Bans Harry & Meghan From Her Funeral!
Globe