The Strongest Pro Bodybuilders Of All Time
The strongest pro bodybuilders of all time.
YOU KNOW THE CLICHÉ:
Nobody cares how much you can bench when you're in a bodybuilding contest. Yes, muscle matters, but what you can do with it matters, too. So let's celebrate those who built some of the greatest physiques ever seen by conquering some of those most terrifying weights ever faced. Here, we list nine of the strongest pro bodybuilders of all time. We had requirements to make the grade: First, they had to have an IFBB Pro League card. Second, some of their feats needed to be verified—whether by our eyes or via official results. Finally, they needed to routinely manhandle more metal than just about anyone who ever walked the earth.
RONNIE COLEMAN
At 5'11" and around three bills in contest shape, Big Ron couldn't possibly have used all that cartoonish muscle, right? But unlike some others on our list, eight-time Mr. Olympia (1998–2005) Coleman wasn't especially strong in one thing: pushing or pulling or squatting; he was ridiculously strong in everything. There are videos of him squatting 765 for four reps and 800 for two and deadlifting 800 for an easy double. But low-rep lifts were something he did mainly for the cameras. Coleman generally stuck to moderate reps but never moderate weights. He bench-pressed 200-pound dumbbells for 12 and leg-pressed a ton (literally) for 10. In August 2004, I saw him T-bar-row 645 before snapping the handle. And then there are tales of his doing parking lot lunges with 365. No one racked up more absurd-but-true numbers than the eight-time Mr. O.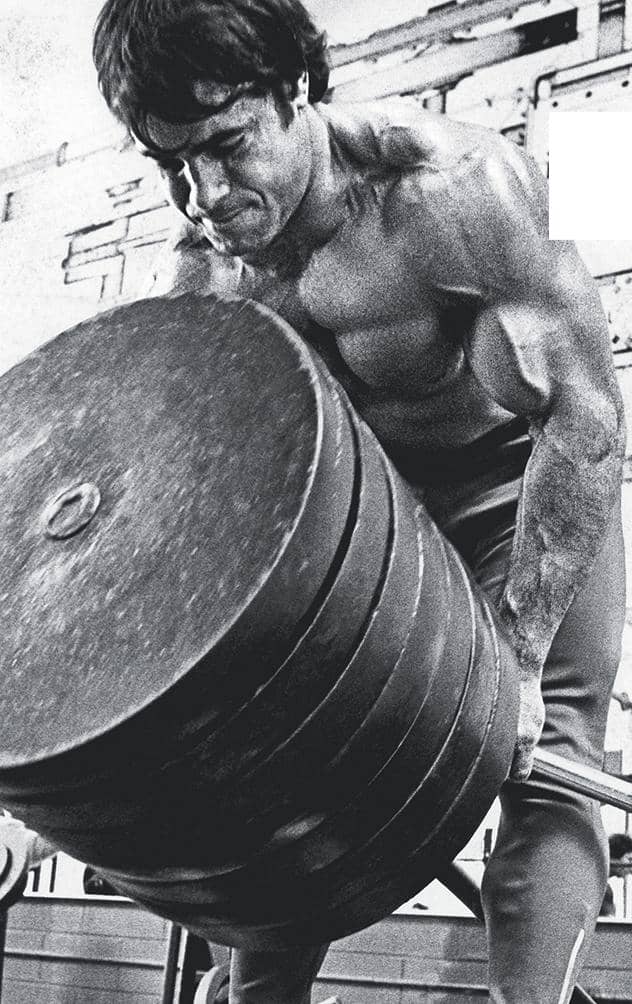 FRANCO COLUMBU
Although he was only 5'5" and about 185 pounds, the two­time Mr. Olympia's (1976, 1981) best-reported lifts were a 750 deadlift, a 665 squat, a 525 bench press, and a 400 clean and jerk. While these numbers are tough to verify, there is photographic evidence. The Sardinian Strongman also bent half-inch steel bars, blew up hot­water bottles until they exploded, and deadlifted cars. In 1977, he was fifth in the inaugural World's Strongest Man behind four giants who each outweighed him by around 100 pounds. Pound for pound, Columbu may have been the strongest bodybuilder of all time.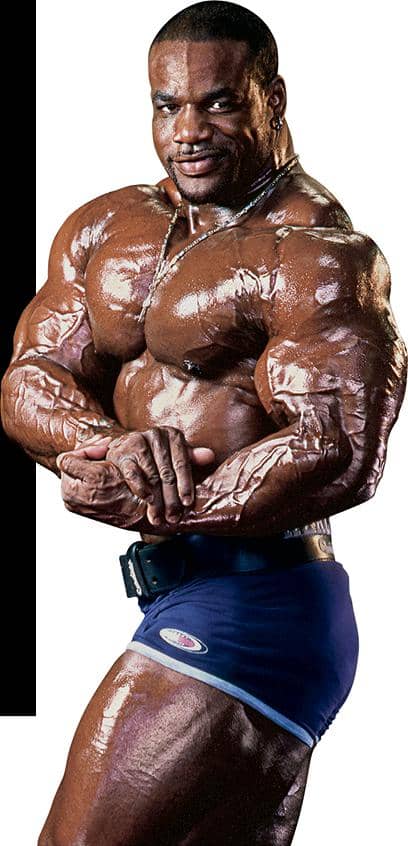 CHRIS CORMIER
Continue Reading with Magzter GOLD
Log-in, if you are already a subscriber
Get unlimited access to thousands of curated premium stories and 5,000+ magazines
READ THE ENTIRE ISSUE
October 2019