YouTube star Heidi Somers, aka Buff Bunny, takes you behind the scenes of what it's like to be an influencer—and to live with one.
What was it like growing up in North Pole, AK?
You have to be creative when it comes to having fun. There's one stoplight. You become a lot closer to your family. Eventually, I left when I was 21 to pursue medical school in San Antonio, TX.
That sounds busy. When did you start to get into social media?
While in school I started doing YouTube and Instagram for fun. I started getting inquiries from companies, and, at first, I was like, "Is this fake?" I pushed it aside for a little but eventually ended up signing with a few companies and began building my own business [BuffBunny]. I quit school to pursue that, which was scary at first, but I'm glad I did it.
Was there one moment that pushed you over the edge?
There was one time when I shadowed a brain surgery, and after, I talked to the neurosurgeons. They told me that sometimes you go into a surgery thinking it's going to be three hours long, and you can come out the other side 33 hours later, and that you miss a lot of moments—your kid's birthday, a recital, maybe graduation. It's a selfless job. That was a wake-up call for me, because that is a big decision.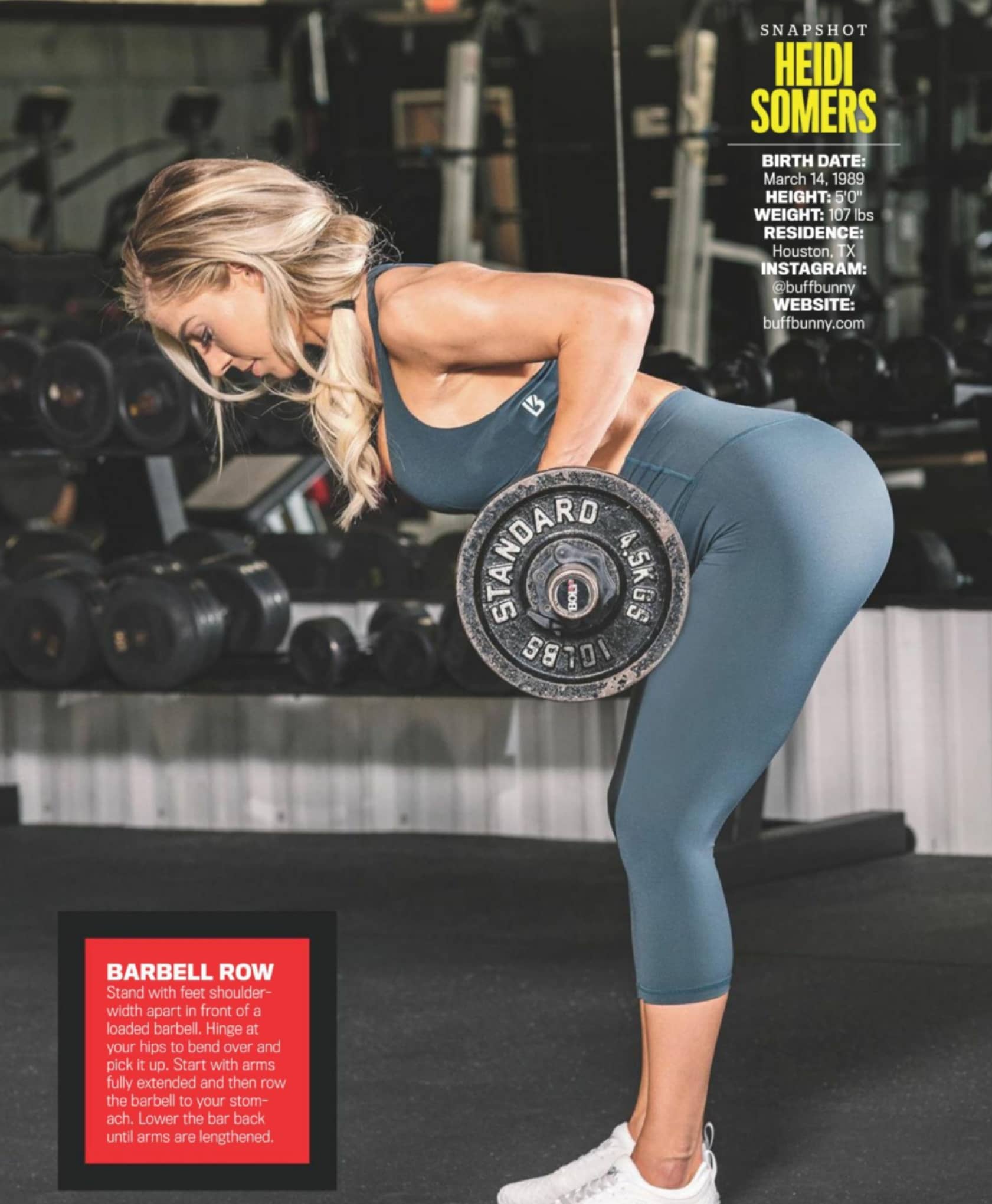 How did your family react to you dropping out of school?
Most of them were supportive. I remember that one of my sisters said to me, "You'll never make as much money as a doctor, doing what you're doing. You're giving all of this up to do [YouTube]." I didn't really care about money. I'd wake up every day, and I couldn't wait to film and edit it together.
Continue Reading with Magzter GOLD
Log-in, if you are already a subscriber
Get unlimited access to thousands of curated premium stories and 5,000+ magazines
READ THE ENTIRE ISSUE
August 2019