SOME THINGS, LIKE DEATH, TAXES, AND RYAN
"I'm so bubbly I could crush a grape" Seacrest hosting just about every TV show out there, seem inevitable. That same air of nailed-down inevitability permeated the first five years of Ronnie Coleman's Olympia reign. Having annexed the title in 1998, he was unbeatable, racking up 12 successive victories going into the 2002 Olympia, staged on Oct. 19 of that year. A successful defense secured a fifth Sandow, followed by victory at the Dutch Grand Prix on Nov. 3, which took his record to 14-straight wins. All that remained now was to close out 2002 at the GNC Show of Strength, being held in New Orleans on Nov. 9, to take the run to 15 in "ain't nuthin' but a peanut" style.
And yet...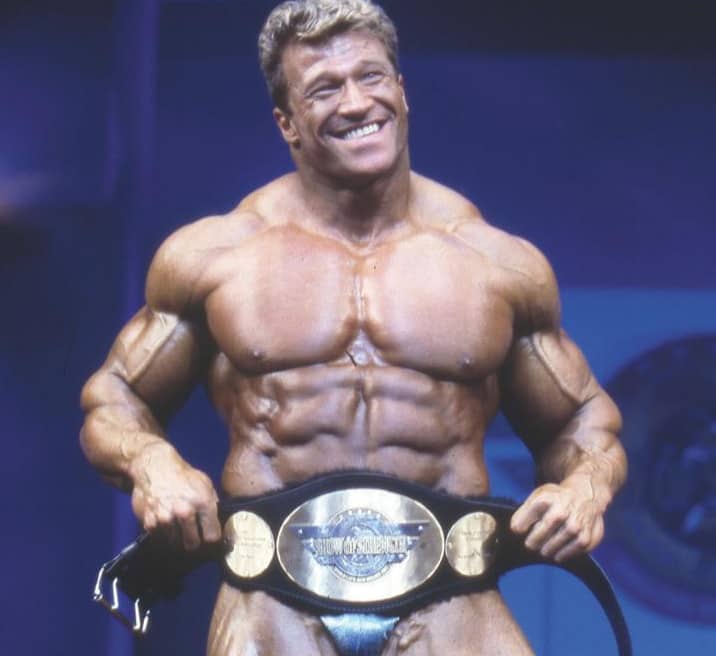 SCHLIERKAMP: HIS FAVORITE YEAR
Germany's Günter Schlierkamp competed at 300 pounds with a megawatt smile and contagious personality that made him one of the most popular bodybuilders on the planet—unfortunately, his poor contest record prior to 2002 didn't reflect that popularity. Joe Weider took a shine to Schlierkamp, though, and gave him special invites to the Olympia in 1998, 2000, and 2001 without having to qualify. His best showing of the bunch was a 12th-place finish at the 2000 event. Yet he got another invite in 2002. Weider must have had a hunch about something, because things came together for the 32-year-old like a perfect storm that year.