This time of year, everybody loves to make wildly ambitious fitness resolutions. But the truth is, converting your body from a doughy blob of fat to a sexy slab of muscle is far easier said than done. As much as it takes discipline and hard work, it also requires a solid game plan. Here's yours.
STEP 1: DEFINE YOUR GOAL
BEFORE YOU EVER LIFT a dumbbell or buy a pair of crosstraining shoes, figure out what you want. Are you trying to resemble Brad Pitt in Fight Club? Arnold in Commando? Have 20-inch biceps? Define your most important "result goal," says Jason Selk, director of Enhanced Performance and the former sports psychologist for the St. Louis Cardinals. For best results, make it measurable and set it "realistically high," rather than crazy high. (Think: 10 to 20% better than you've ever done before.) This will help you stay confident throughout the process.
Then write out in great detail what you want to look like. "The more detail, the better," says Scott Schmaren, a clinical hypnotist and performance coach. Don't type it up, either; write it by hand (you're more likely to believe it's true) and look at it before going to bed, visualizing it as if it's already your reality.
STEP 2: MAKE THE TIME
ULTIMATELY, YOU'RE TRYING to change your to change your habits. And change is hard. "We have to get our old We have to get our old selves moving in a different direction," says Timction," says Tim Zeddies, the former sports psychologist for the Texasogist for the Texas Longhorns. "We have to battle entropy, gravity, inertia, y gravity, inertia, and laziness to get those adaptive juices to flow in our o flow in our favor." To do this, carve out at least 30 minutes, three or es, three or four times a week, for exercise. Ideally, make it in the morning. "This time is nonnegotiable," Zeddies says.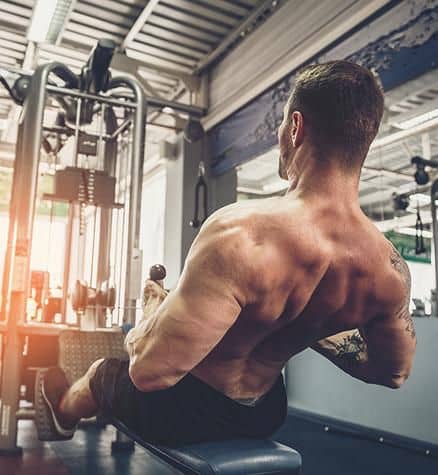 STEP 3: FIND THE RIGHT GYM
DON'T SIGN A 12-MONTH contract with the first sweatbox you step into. Instead, pinpoint a few spots within 15 minutes of your home or office and test-drive them. (Most gyms will give you a free day pass.) Once inside, ask members what they think of it. Make sure the locker rooms aren't cockroach-ridden and that there aren't long waits for equipment. Then pick the one that's right for you and your wallet. Remember: This place should excite you.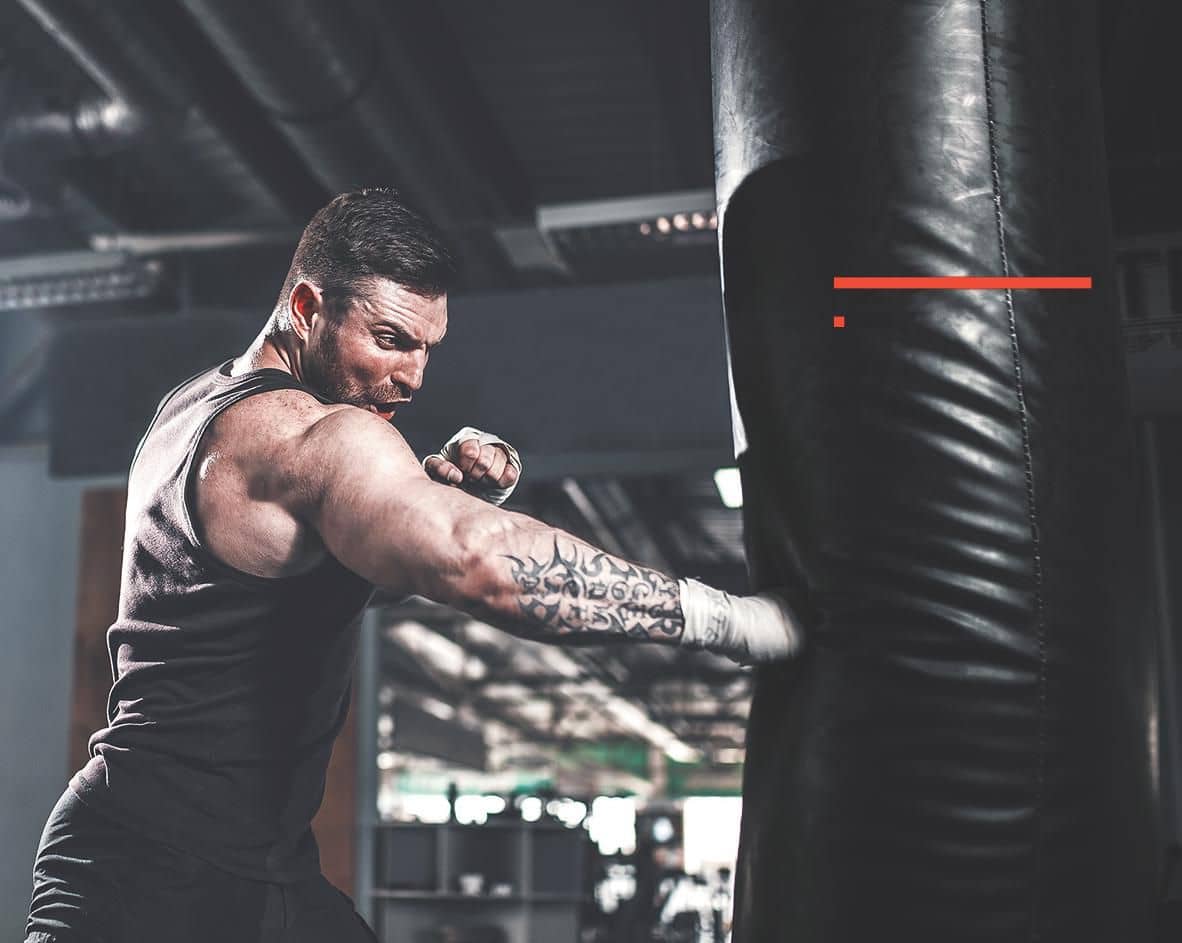 STEP 4: CHOOSE THE RIGHT ACTIVITY
SURE, PROFESSIONAL BODYBUILDERS have great physiques. But so do soccer players. (See: Ronaldo.) So do MMA fighters, surfers, and cyclists. The point: There are multiple routes to Rippedville. Don't like CrossFit? Don't do CrossFit! Love boxing training? Box away. Lean into the activities that turn you on. "The most important thing is that you do something you love," says Kyra Williams, a CrossFit Level 1 trainer and USA Powerlifting coach. "There are a million ways to lose fat and build muscle. But if you enjoy what you're doing, you will look forward to it every day, and that's the key to transformations."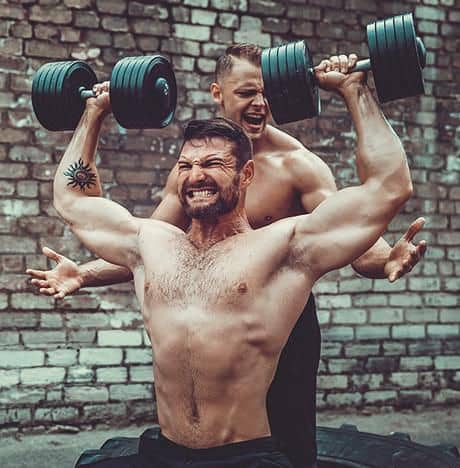 Continue Reading with Magzter GOLD
Log-in, if you are already a subscriber
Get unlimited access to thousands of curated premium stories and 5,000+ magazines
READ THE ENTIRE ISSUE
January 2019
THE BIGGEST WINNER
Muscle & Fitness
REST EASY
Muscle & Fitness
MOVE IT, MOVE IT
Muscle & Fitness
Gunter. Turns. 50
Muscle & Fitness
DOING THE IMPASTABLE
Muscle & Fitness
BACK, FRONT AND CENTER
Muscle & Fitness
Keep The Fungus Out Of Fitness
Muscle & Fitness
Fix Your Deadlift Now
Muscle & Fitness
King Of The World
Muscle & Fitness
Built To A T
Muscle & Fitness
The Ultimate Guide To Health And Fitness Tech In 2020
PC Magazine
The Best Fitness Apps for 2020
PC Magazine
Gym Class Without The Gym? With Technology, It's Catching On
Techlife News
New Year's Guide To Making Lasting Changes
Better Nutrition
Healthy Habits For 2020
Move!
Fuertes, en calma, y (un poco) locos
Men's Health en Español
18 Changes To Pack On Muscle And Get Ripped In 2020!
Muscular Development
Lose Your Gut!
Muscular Development
How To Maximize Every Minute
Oxygen
How To Tame Your Dragon
Black Belt