Talking strictly in terms of crowd-pulling, MP & Media personality, DR. T. Subbarami Reddy can give the likes of Justin Bieber and other International Rockstars a run for their money with his 'TSR National Film Awards'. And if there were still a few 'Doubting Thomases' about it, this year's event at Vizaz, stamped and sealed it once and for all.
Indeed, only seeing was believing the spectacle that unfolded at the humongous Port Kalavani Stadium in the coastal city in the presence of some 70,000 people ( Justin's had 40,000). There was a whole sea of humanity, waving, whooping and wowing the blindingly glittering assembly of some 70-odd Stars from across the spectrum of Indian Cinema.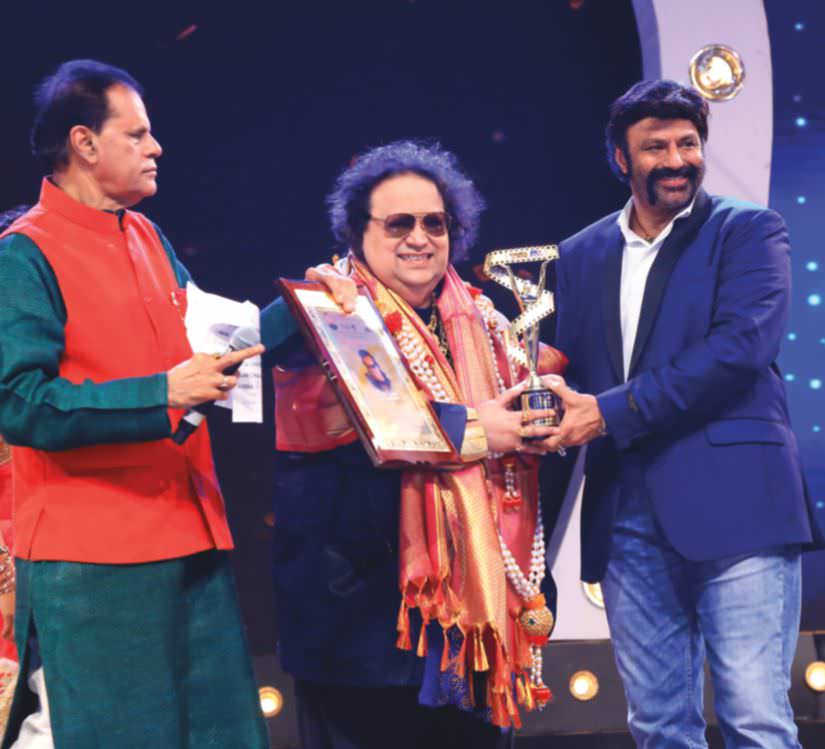 While the Southern Film Industry was understably there in full force with such megastars as Chiranjeevi, Nagarjuna, Balakrishna, Mohan Babu and what have you, being all there, the presence of Hindi Film Industry was also of great consequence what with Shatrughan Sinha & Hema Malini winning the 'Millennium Star' Awards, Jackie Shroff conferred 'The Sensational Star' and Bappi Lahiri decorated with the 'Lifetime Achievement' citation.
For 2015 & '16 that the Awards were presented for, on the Southern front the 'Best Actor&r