IT'S SIMPLY SERENDIPITY
We met as neighbours as I lived across Darren's apartment in the same condo. We formed a close friendship from the beginning, and discovered a romantic spark 11 years later.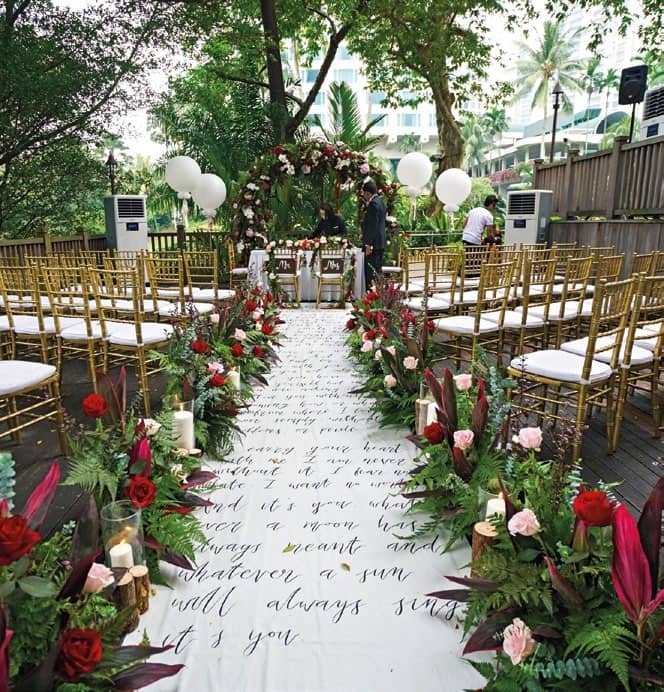 A TOKYO PROPOSAL
Almost five years into our relationship, Darren surprised me with a holiday to Tokyo. He even packed my luggage for me – I was surprised he knew what I needed for our trip! He popped the question on the first day, at the ryokan we were staying in. It was an elaborate production – our room was decorated with fairy lights, with our pictures strung all over. There was a big bouquet of roses on the bed, and an accordion player played romantic love songs in a corner. It was a beautiful moment, and one of the highlights in our lives.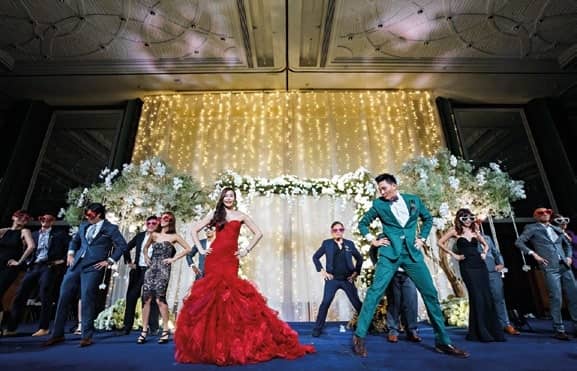 WINTER IS COMING As we're both fans of HBO's TV series Game of Thrones, our wedding – from the solemnisation to the banquet – had an autumn-meets-winter theme. There were two different themes for our celebrations. The solemnisation ceremony featured a marsala-coloured theme with fruits in berry hues, feathers, antique props and flower arrangements. For the dinner, there was a white, gold and black theme, with the ballroom dressed with fairy lights, baby's breaths, white hydrangeas and gold leaves.