Not love at first sight I found Jeremy, also an actor, quite endearing in Mediacorp's Recruit Diaries series. That was when I became interested to know him better. As luck would have it, we both got to know each other a whole lot better while working together in the Xinmsn web drama Who Killed The Lead about three years ago. He said he noticed me years earlier when we'd once boarded the same company bus.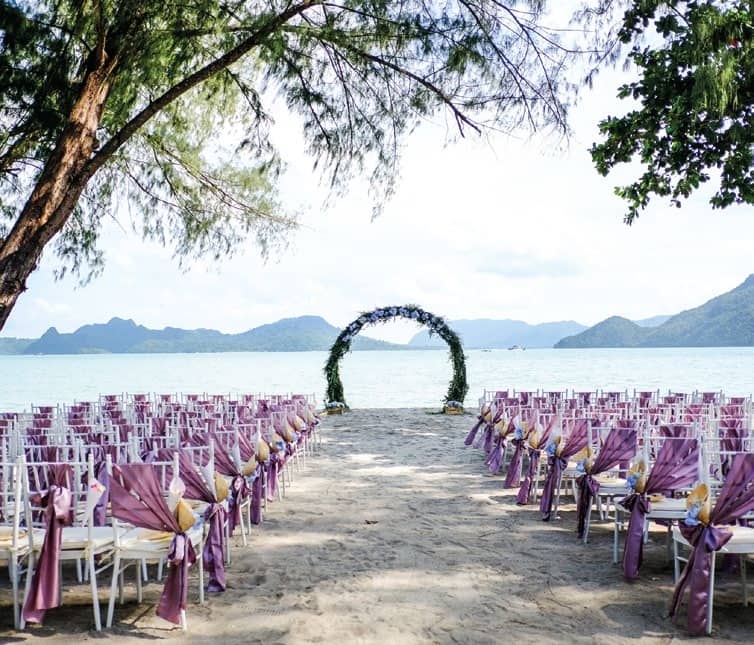 A JAPAN PROPOSAL Jeremy proposed when we visited the Tokyo Skytree, a TV broadcasting, restaurant, and observation tower in Sumida. He arranged for the ring to be placed beside a very nice dessert dish, along with a sparkler and "Will you marry me?" written on the tray. He knelt down for the proposal when it was served. All this happened with the beautiful views of the setting sun around us. Very romantic.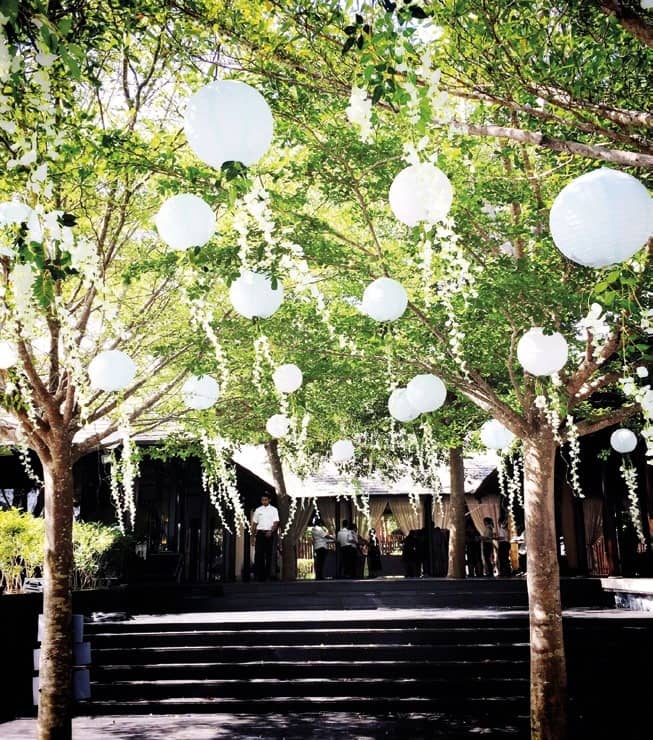 DREAM WEDDING ​Because I grew up in Langkawi and we both love the beach, we thought that having our ceremony and celebration there would be perfect. Besides, I have always wanted a beach wedding because it is so romantic.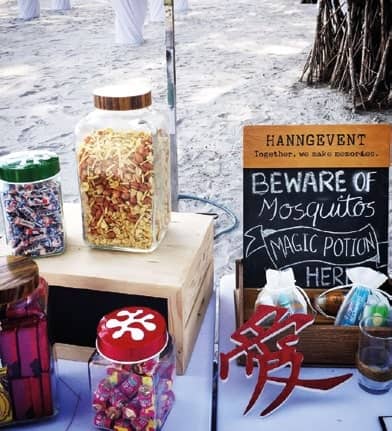 We custom-made the seashell boutonnieres for Jeremy and his groomsmen, and dressed the venue with pastel flowers, shells, vintage metal lamps and driftwood to create a charmin