How strategic alliances between major corporations and african american businesses and organizations can serve as models for economic and social advancement
CORPORATE AMERICA WANTS YOU.
In making that statement, we are referring to legions of African American entrepreneurs— both commercial and social.
Unlike no other business era, major companies have earmarked, in some cases, billions, to design high-profile programs that will provide procurement and business development opportunities to entrepreneurs of color. Moreover, these companies are seeking to create a series of long-term partnerships—most notably with CEOs and founders that represent the be 100s, the largest black-owned businesses in the nation—to receive benefits ranging from cross-sector entrepreneurial innovation to access to a burgeoning multigenerational customer base.
Take AT&T. With the $67 billion acquisition of DirecTV in 2015 and $104 billion purchase of Time Warner last year, it has been redefined as a global multimedia content and distribution colossus, which means it offers boundless openings for a universe of enterprising vendors. In fact, earlier this year, corporate senior leaders announced its commitment to spend $3 billion with black suppliers across the U.S. by 2020. This initiative came on the heels of the 50th anniversary of its supplier diversity program started in 1968, contracting more than $158 billion with companies owned by minorities, women, service-disabled veterans, and those within the LGBTQ+ community.
In making the announcement, AT&T revealed that the program's focus on the economic expansion of diverse companies and communities has three pillars: supplier spend and utilization; job creation and force impact; and business development, advocacy, and Tier-2 supplier advancement. Now, supply chain officials seek engagement with black entrepreneurs in invitation-only settings as well as major events like black enterprise's FWD conference for startup and established business owners recently held in Charlotte, North Carolina. Moreover, the company has established an Executive Advisory Council composed of black business leaders to provide guidance in reaching this goal.
AT&T is not alone, however. As part of this special roundup, our editors have identified other corporate leviathans that have decided to move forward on this thrust. In fact, since the beginning of this year, be has traversed the nation to witness such initiatives from JPMorgan Chase, Delta Airlines, and Koch Industries.
The current environment also represents a prime time for black entrepreneurs due to the new, corporate-minded leadership at minority business advocacy organizations. For instance, Adrienne Trimble, former general manager, Diversity & Inclusion for Toyota Motor North America, came aboard last year as president and CEO of the National Minority Supplier Development Council, the leading supplier diversity and inclusion organization that matches more than 12,000 certified minority-owned businesses to its network of 1,750-plus corporate members. And retired DuPont Chief Procurement Officer Shelley Stewart earlier this year was elected chairman of the Billion Dollar Roundtable, the top-level organization that promotes corporate supplier diversity best practices, to help reset its strategic direction.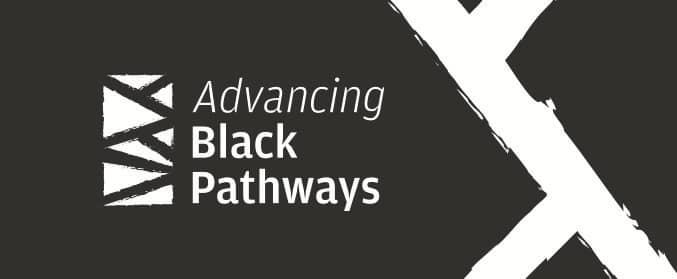 With these new developments, black-owned businesses must be prepared to take advantage of this moment. Certification and capacity building, among other measures, are a must.
JPMORGAN CHASE: Advancing Black Pathways
Global financial powerhouse JPMorgan Chase came to the nation's capital earlier this year to demonstrate its new, catalytic role in bolstering African American business and economic development.
Managing a daylong, whirlwind schedule, dynamic CEO of Consumer Banking Thasunda Duckett, with a cadre of company officials in tow, held a roundtable at the RISE Demonstration Center in Southeast Washington to discuss community business initiatives as well as announce Chase's $3.65 million commitment—along with $2 million from Capital Impact Partners and $1 million from A. James & Alice B. Clark Foundation—to expand capital access through its Entrepreneurs of Color Fund. (Already, the institution has developed EOC funds in Detroit, Chicago, San Francisco, and the South Bronx.) Next stop: A career development session with students at Howard University, featuring Carolina Panthers quarterback and entrepreneur-philanthropist Cam Newton and NBA superstar LeBron James' business partner Maverick Carter, among other notables. The last event is an evening mixer at the impressive Newseum highlighted by an engaging discourse among former Secretary of State Colin Powell, Mellody Hobson, co-CEO of Ariel Investments (No. 1 on the be asset managers list with $11.6 billion in assets under management) and JPMorgan Chase CEO Jamie Dimon on wealth building in black communities.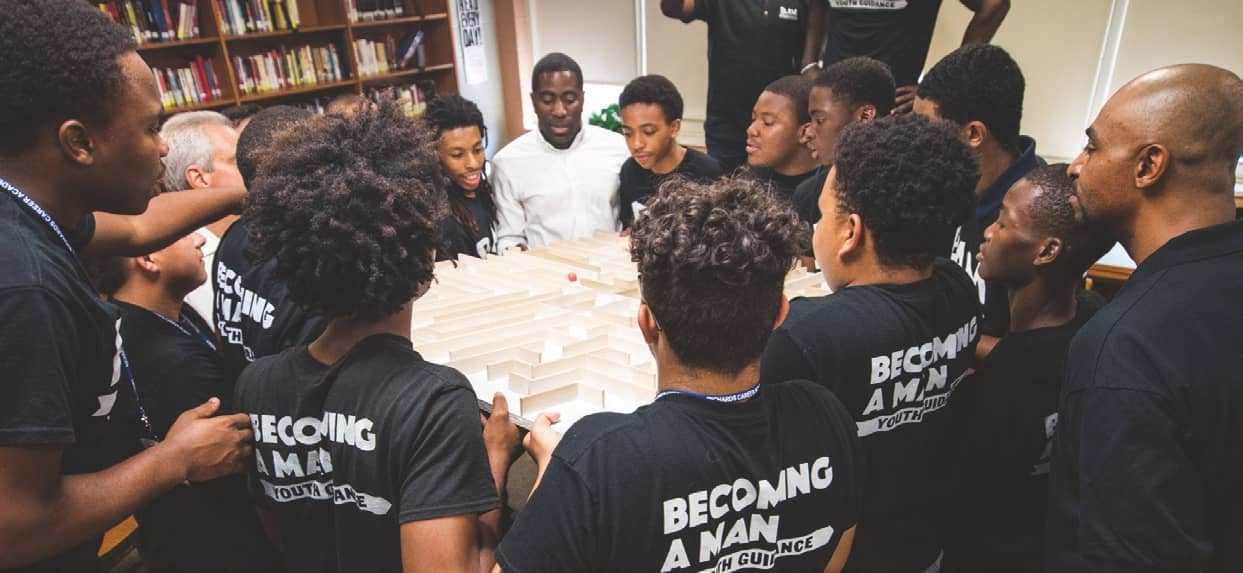 Together, these activities introduced Advancing Black Pathways, the audacious initiative from the nation's largest bank to drive prosperity for African Americans while addressing persistent racial and economic barriers to wealth creation in partnership with a range of influential companies, organizations, and leaders. In fact, the Advisory Council includes Powell, Hobson, Carter, former Secretary of State and Stanford Business School Professor Condoleezza Rice, National Urban League CEO Marc Morial, and Sundial Brands Founder and Essence Communications Owner Richelieu Dennis. In addition to designing financial management programs and career development opportunities, business expansion represents a core component of ABP. Asserts Dimon, who has mandated initiatives such as Advancing Black Leaders to promote African American talent within the firm and AdvancingCities to use public–private partnerships to rebuild urban hubs like Detroit: "One of our responsibilities as a firm is to expand opportunities for everyone. We've seen great success with our targeted efforts to create opportunities for women and veterans. I'm confident that Advancing Black Pathways will be equally successful and a model for other organizations."
Continue Reading with Magzter GOLD
Log-in, if you are already a subscriber
Get unlimited access to thousands of curated premium stories and 5,000+ magazines
READ THE ENTIRE ISSUE
Summer 2019