Memorial Church Brasses
Memorial Church Brasses are one of those rare types of an artifact that exciting, even when you know they will most likely be found as fragments. The metal they are manufactured from is lowly 'latten' – an alloy of copper, tin, and zinc and as well as being fragmentary, there is a chance they might have been defaced or damaged when removed from their original setting. That said, any recovery of a memorial church brass fragment should be held in the highest esteem. These are rare pieces, though thousands exist on the floors and walls of churches and abbeys throughout Europe.
Sadly, many more than the three thousand knowns pre-1700 UK examples have been destroyed or lost. England's earliest example (from Ashford, Kent) dates from 1282 (Fig.1) and features the head of an unknown priest. Originally, they were an addition to the centuries-old fashion of inscribed stone slabs that marked the graves of the more wealthy in society. What started out as simple brass crosses on mosaic backgrounds, evolved into faces and then whole bodies.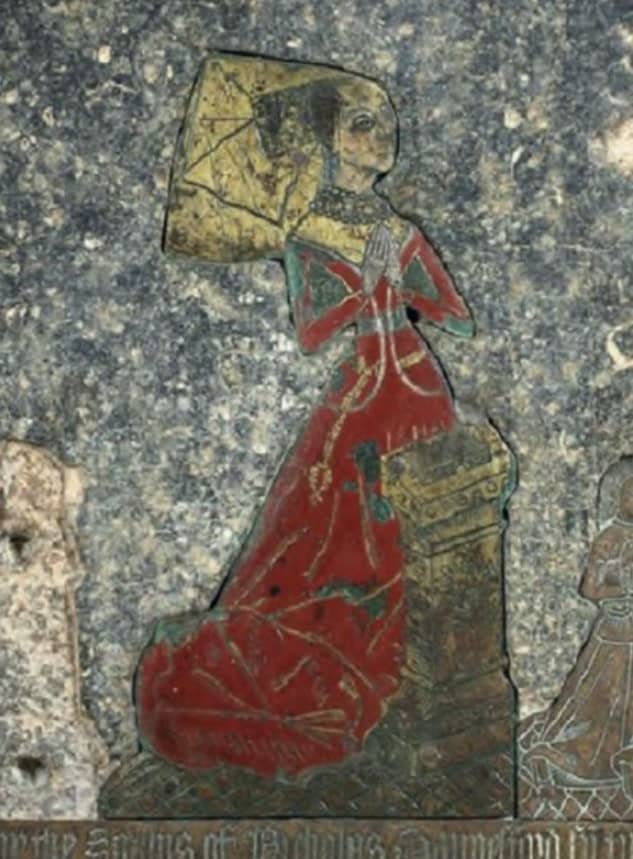 Snap-Shots into the Middle Ages These snap-shots into the middle ages are invaluable for their depictions of the costume of their era, their clothing accessories and jewelry. Knights are depicted wearing the cutting-edge armor of the day. The courtly ladies are adorned with the latest fashion, and we must remember that the now dull colors of the walked-on memorials were once bright with enameled reds, yellow