Add flavor to your next project with this rich and rare wood.
Ironically, the chemical cocktail that makes African Padauk (Pterocarpus soyauxii) distasteful to insects and fungi contributes to the color that makes it practically irresistible to woodworkers. One of the most strikingly colorful woods, padauk is widely esteemed for its bold red-and-orange heartwood. Although these vibrant hues eventually mellow to a rich reddish brown, purple, or even near-black, padauk's enduring stability and workability remain intact, contributing to this affordable wood's popularity.
Although famous for the color hidden within the trunk, the tree was named for its fruit. All trees in this genus bear round, inedible fruit banded by a flat wing, giving it a flying saucer like appearance. (Pterocarpus means "winged fruit).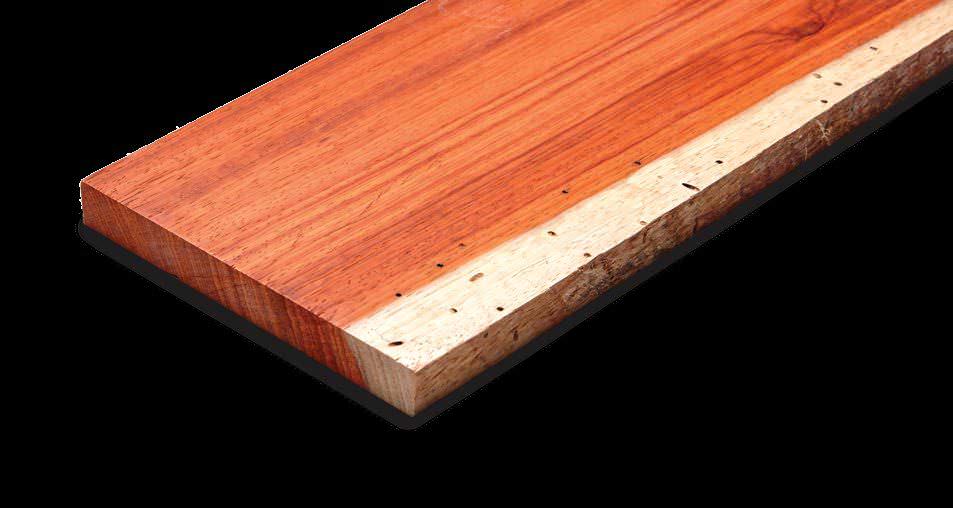 Where the wood comes from
Padauk trees thrive in tropical climates including India, Indochina, the South Pacific, and even southern Florida. However, most commercially available stock comes from Africa.
History in woodworking
Centuries ago, padauk was reserved for royalty, but today hobby and commercial shops regularly employ it as an accent wood in inlay or intarsia, or as a primary wood for small projects like knife scales and jewelry boxes. Padauk's ability to hold fine detail also makes it well suited for delicate turnings and carvings.
Continue Reading with Magzter GOLD
Log-in, if you are already a subscriber
Get unlimited access to thousands of curated premium stories and 5,000+ magazines
READ THE ENTIRE ISSUE
February-March 2017
Holidays Bring Phishing Scam Surge Aimed At Small Business
Techlife News
Complacency A Concern As Aids Treatment Improves In Africa
Techlife News
European Space Agency Gets More Funds, Also For Moon Mission
Techlife News
Huawei Moving US Research Center To Canada
Techlife News
Video Game Maker To Pay $10 Million In Gender Bias Case
Techlife News
UK Election Is Full Of Dirty Tricks And Political Clicks
Techlife News
Deadly Defect Found In Another Version Of Takata Airbags
Techlife News
Microsoft Shareholders Defeat 2 Activist Proposals
Techlife News
10 Ways To Flourish In The Winter
Better Nutrition
Burdock Root
Better Nutrition