Advice to My Younger Self
How to get a better start at woodworking.
Did you ever wish you could climb into a time machine, travel back a few decades, and have a heart-to-heart with your younger self about woodworking? Or that you could at least send a letter back in time to help set yourself on the right path and perhaps save yourself some grief? What are the high points you'd try to drive home? We gave this time-travel challenge to a handful of experienced woodworkers we know. Here are their stories, along with a sprinkling of tidbits from a bunch of other folks.
Paul Anthony, age 62
Senior editor, Woodcraft Magazine Current home: Riegelsville, PA
Began woodworking professionally in 1974
Hey kid! Yeah, you with the long hair and earring. Could you stop planing for a few minutes so we could talk? Who am I? Would you believe me if I told you I'm you in a few decades? I didn't think so. So let's just say I'm the ghost of your woodworking future. Anyway, I don't have much time, so listen up: First of all, it's great that you love woodworking. In addition to supporting you, it's gonna teach you about creativity, focus, patience, pride, and humility. Some things you build will improve your life and the lives of those you love. And if you do your work well, it may outlive you to touch descendants you can't meet. So here's some stuff to think about as you make your way:
Soak up whatever knowledge you can from books, magazines, people—wherever it's available. And, while you're learning, don't let anyone tell you that there's only one right way to do things. Try everything. Revel in your mistakes. Remember that every screw-up is one more screw-up out of the way.
Speaking of screw-ups, quit kidding yourself that cheap tools are a bargain. In fact, the reason you're struggling planing that board right now has nothing to do with blade sharpness, like you think. The problem is the poorly machined frog on that $25 smoothing plane. Same thing for those junk clamps over there that you're always fighting during glue-ups. Better tools may mean fewer tools, but you'll still come out ahead.
And those woodworking classes you've been considering? Take 'em! This business of learning absolutely everything the hard way is hobbling you big-time. Yeah, I know money's tight, but let's face it; there are certain, uh, recreational, expenses you could cut back on to save the money for classes.
There's a whole lot more I'd love to tell you (like, WEAR EAR PROTECTION!), but I gotta go. You'd be tuning me out in a few more minutes anyway; I know you. So, back to the future! Oh yeah, make sure to check out that movie. It's gonna be a good one.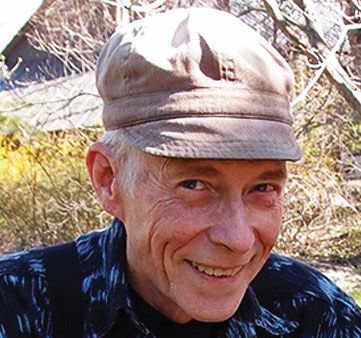 Ric Hanisch, age 72
Architect/designer
Current home: Quakertown, PA
Began woodworking professionally in 1970
Continue Reading with Magzter GOLD
Log-in, if you are already a subscriber
Get unlimited access to thousands of curated premium stories and 5,000+ magazines
READ THE ENTIRE ISSUE
August-September 2016
Amazon's About-Face On Hardware
Bloomberg Businessweek
APPLE CANCELS PREMIERE OF 'THE BANKER' OVER 'CONCERNS'
Techlife News
Jacobs Running To Roy
Silver & Black Illustrated
Fit Enough For A Pharaoh
Bloomberg Businessweek
Those Who Can... Teach
Bass Player
Steer Wrestling - WJ Knuckles On A TJ Wrangler
4-Wheel & Off-Road
Reba Left Heartbroken Again!
Star
Reba McEntire's Wedding Is Off!
Globe
Gayle King, Anthony Mason And Tony Dokoupil Making 'CBS This Morning' A Whole Lot Easier
CBS Watch! Magazine
145 Minutes With … Bari Weiss
New York magazine