With this ferry flight to the first customer, the P2012 Traveller is officially born and in service. These first two aircraft represent the first batch of the 100 Travellers ordered by Cape Air as a result of a thorough and intensive development process in conjunction with Tecnam.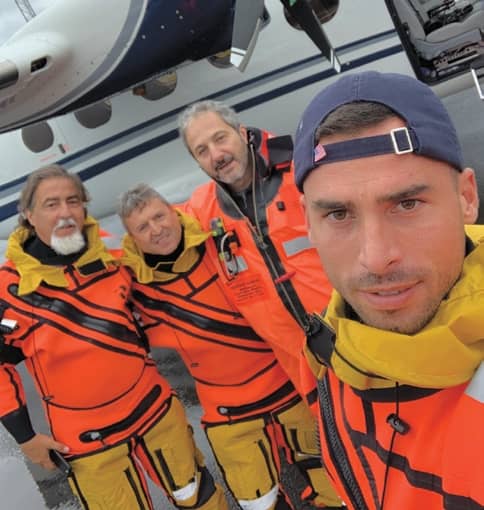 A ferry flight across the Atlantic takes more than a safe, reliable aeroplane. It also takes skill, confidence and a great deal of experience. So, when Tecnam needed a crew to fly these first two P2012 Traveller aircraft from Italy to the US, who better to take on the task than the Managing Director himself?
Grandson of the founding brothers, 28-year-old Giovanni Pascale stepped up to the role of Pilot in Command and successfully led his crew on this 4 000nm journey, which took only three days to complete. He ferried one of the P2012 Travellers together with Co-pilot Elio Rullo, while Capt. Vito Preti and Technician Antonio Covino flew the other. There may have been just four crew members on board, but to these men it seemed that, spiritually, the entire Tecnam team had accompanied them on their journey, staying in close communication at all times, and cheering them on from afar.
There were fuel stops in five different countries. Their first airport was Groningen Airport in the Netherlands, followed by Inverness in Scotland and Reykjavic in Iceland. Next came Narsarsuaq in Greenland, which is known as one of the world's most demanding airports because landing requires approach to the runway through a fjord, surrou