2019 has proved to be a rollercoaster ride and the new year will likely be the same. While sentiment on the Street seems buoyant with the benchmark indices flirting with all-time highs, business sentiment is far from bullish. There is no denying the severe economic slowdown — GDP growth is at a six-year low, and credit crunch is squeezing the life out of businesses across sectors. Even in these terrible times, the wealthy have become wealthier. While all economic forecasts point to a further dip in GDP growth, the stock market seems to be discounting the negatives. For now, the rich are sticking to equities and alternatives, since they suffered a hit from betting on structured debt products. It was not surprising to see the wealth advisors at the 8th Outlook Business private wealth roundtable playing it by the ear. Here's what they had to say.
Outlook Business (OB): Welcome to the 8th Outlook Business annual private wealth roundtable. Last year when we met, everyone was optimistic about 2019, but the run of it has hardly been comforting. So, where did the script go awry?
Oisharya Das, CEO, Kotak Wealth Management, Kotak Mahindra Bank: Undoubtedly, it has been a challenging period, especially with the credit crisis playing out. Clients are still riskaverse and looking at safer havens. We have been very cautious on the credit space. Today, an investor is looking at high quality conservative debt for preservation and not for returns. After the corporate tax cut, we went overweight, but investors chose to stay neutral.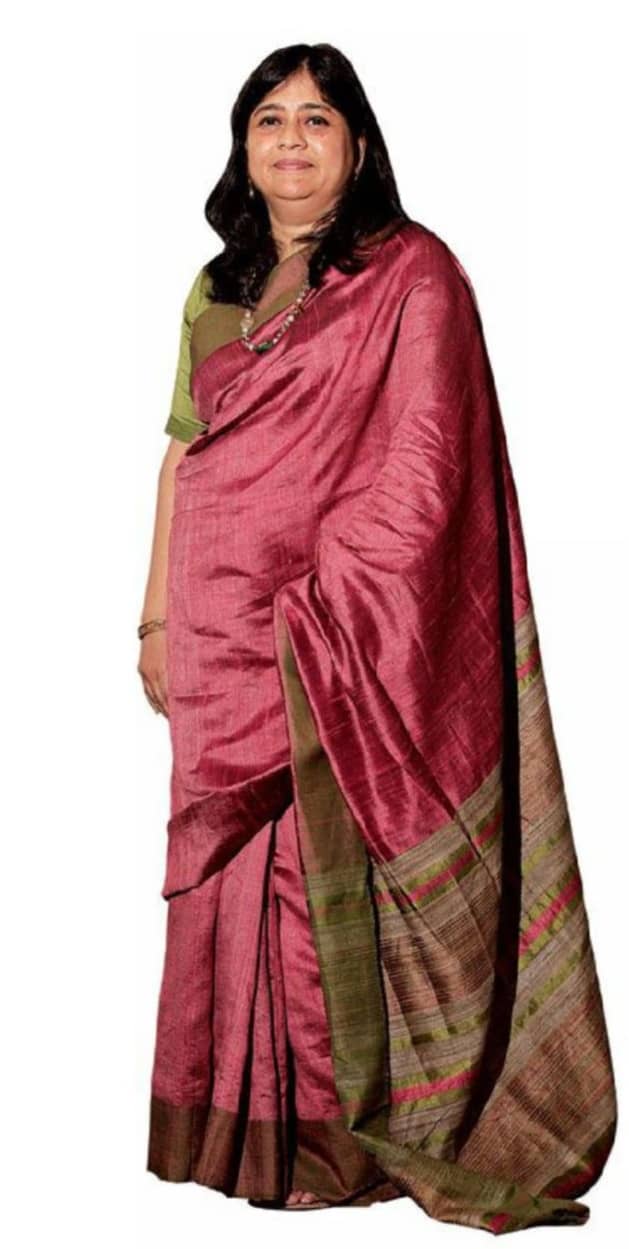 Atinkumar Saha, head-wealth management, Deutsche Bank: We have stayed conservative with a neutral call for one and a half years. Fortunately, we have always managed house calls through asset allocation. So, if you are a conservative investor, you will have 20% equity, while an aggressive client would have around 60%. Also, we were not big on alternatives such as structure, PE or venture funds. So, that kept us in good stead. Our non-discretionary PMS has done exceptionally well with 18% CAGR, beating both the indices by a good margin of 300 bps last year. Focus on large-cap MFs and the PMS has helped us weather the storm. But, going ahead, the skewed performance of large-caps seems like a worrying trend.
Yatin Shah, co-founder and executive director, IIFL Investment Managers: What began as a liquidity crisis is now a solvency crisis. From a wealth management perspective, the entire focus today is on capital preservation. Clients have seen that trying to chase returns have led to many accidents, especially in credit funds. Most investors would have lost money in fixed income MFs, and, hence, today, there is zero tolerance towards risk. But what is important to note is the re-pricing of credit. AAA and AA spreads have widened, as NBFCs and MFs are unable to lend, which is an opportunity to create an investment structure. Hence, we launched a close-ended credit risk fund, which saw inflows of around₹17 billion. Of course, the market has been turbulent, but that's your chance to cherry pick. If you are vigilant and invest a lot of time, effort and research to scout the market, you can target return of over 15%.

Rajesh Iyer, head-private banking and wealth management, ICICI Bank: The big structural theme is that 'big is getting bigger' even as weaker businesses are facing increasing headwinds. If you look at small-cap performance, from August 2015 to January 2018, they saw massive outperformance. So, what we are seeing is a mean reversion. Also, the reality today is that Nifty 50 companies' combined profits have grown just 2-3% against consensus growth of 18%. As a house, we have been pretty neutral, and are now starting to look at small and mid-caps, where patience is key. But the challenge is that certain quality large cap stocks are priced at 100x PE. From an investor's standpoint, it's all about capital conservation. Unless liquidity comes back, risk aversion will remain.
Ashish Gumashta, MD and CEO, Julius Baer: Last year, real risk was high and perceived risk was low. This year, perceived risk is high and real risk is fairly priced. When any market bottoms out, it's difficult to time it. For the first time in our career, we had a few stocks giving impressive return. So, while the investor might think the market is going upwards, it's not reflecting in his portfolio. In fixed income, Indians never thought there was anything called mark to market (MTM). Global fixed income investors are aware of volatility in bond, but Indians aren't. That's why we are seeing this flight to safety. We have had tax rate cuts, interest rate cuts, but earnings aren't coming through. The key challenge is that amidst a credit crisis, we have also got a resolution deadlock under the Insolvency and Bankruptcy Code.
Anshu Kapoor, head-private wealth management, Edelweiss Financial Services: For the past 13 months or so, we have been extra vigilant and are in a risk-management mode for clients. India has been through a currency bear cycle a couple of times, and equity bear cycle several times. But this is for the first time that a credit bear cycle has hit us. Fortunately, we saw the global version in 2008 and 2009. So, we could learn from these. The first thing we try to do is to separate credit and fixed income in the client's mind. Even if it means taking 3-5% MTM loss for clients, we did it. Equity is easier to handle because there's experience there. Hence, our client engagement has been at its peak over the past 13 months. We also really focused on fixed income. Our clients usually belong in the high tax rate category. So, the ability to lock in long tenure is a huge advantage since yields are going to fall. For instance, we found that if you do an FD with AAA PSU bank it will give you 7% return, but if you buy the perpetual of the same PSU bank it's 9.5%. Thus, we advised clients to move away from credit risk but still lock in some yields.

OB: It's ironic that 2020 means perfect vision but our window into it remains foggy. We are in an uncertain territory where every lead or lag indicators are either at a new low or heading there. So how do you think this will play out?
Rajesh Saluja, CEO and managing partner, ASK Wealth Advisors: It is during crises like these that you end up finding gems. Yes, our economy has weakened over one year, but that's an outcome of the structural reforms such as GST (Goods and Services Tax) and demonetisation, which has been further accentuated by the NBFC crisis. Every year there is some noise. You can't avoid equities. It's all about making the right choices. Even in an uncertain year, equities have fetched 13-14% return. Even in real estate there's opportunity; it is getting better to invest as a fund and not directly in property. Gold also remains a fair option from an allocation perspective, but equity is by far the best asset. Fixed income has been a challenge and we have always believed that it is far riskier than equity. Unfortunately, clients chase higher returns in debt, and that is where we get stuck. So, you have to guide clients to remain focused on safe investments.
OB: So, are clients convinced that this is a good time to shop?
Continue Reading with Magzter GOLD
Log-in, if you are already a subscriber
Get unlimited access to thousands of curated premium stories and 5,000+ magazines
READ THE ENTIRE ISSUE
November 22, 2019
Pawan Goenka: Never Mortgage Your Future To Tide Over A Crisis
Outlook Business
Nitin Gadkari: "We Have Identified Over 10 Export Sectors For Skill Development
Outlook Business
Hardeep Singh Puri: Tracing Out The Silver Lining
Outlook Business
D Shivakumar: A Slowdown Helps You Identify Who In Your Team Has Resilience And Who Has Excuses
Outlook Business
Janmejaya Sinha: The Worst Thing In A Slowdown Is To Be Complacent
Outlook Business
What Alarms The Rooster?
Outlook Business
Oh Fish! Who Just Got Gobbled Up
Outlook Business
Babble Out, Bobble In
Outlook Business
Is Paytm's Business Model Falling Apart?
Outlook Business
Billionaire Richard Branson's Necker Island Is A Paradise For Anyone Who Wants to Unwind
Outlook Business
Value from money
The CEO Magazine India
Economic Slow Down Will It Pick Up, How And When
BANKING FINANCE
Cashing In On A Slump
Indian Management
Why India Loves A Crisis
Fortune India
What Should Investors In Mid-Cap Funds Do Now?
Investors India
Trends Influencing Indian Automotive Industry
Auto Tech Review
NBFC Crisis: Taking A Reality Check
MOTORINDIA
FM Opens the Liquidity Tap for Bharat
The Hindu Business Line
Aiming To Build A Bank For Tomorrow's Customers
Banking Frontiers