What makes this Tata brand so endearing? You may think the answer is in the question but there's much more going on behind the scenes.
Dare. Learn. Inspire. Shape. Listen. To some, these may simply be words. But imagine a workplace that had them engraved in boldfaced Helvetica into the steps of the entrance stairway. These are values that Tata's subsid-iary Titan cherishes, and the designers of its spanking new office in Elec-tronic City knew how to get that message through. Not just that — the jewellery and watchmaker's chief Bhaskar Bhat, along with his team, knew that they had to make their latest HQ nature-friendly and efficient. Its cafeteria uses ceramic cups and steel utensils instead of disposable cutlery; the building's design allows for plenty of air circulation and natural light. "We wanted to ensure that it was a green office. That's why you see so many elements of natural light, breeze and ambient temperature," says Bhat.
Titan is one company that has made a fortune moving with the times — be it about going green or venturing into businesses that are likely to be trendsetters. Bhat explains, "One thing we are not driven by is market cap. It is the outcome and not the objective. Growth, on the other hand, is something we pursue relentlessly."
The second, and equally important reason, is recognising the growth potential in its core market, India. "This market is extraordinary for three reasons — one, the sheer size of the population and the scale that you can hope to achieve; the other two are an underserved and underpenetrated population catered to by unorganised players. Those are the three Us: Unorganised, Underserved, and Underpenetrated," says Bhat.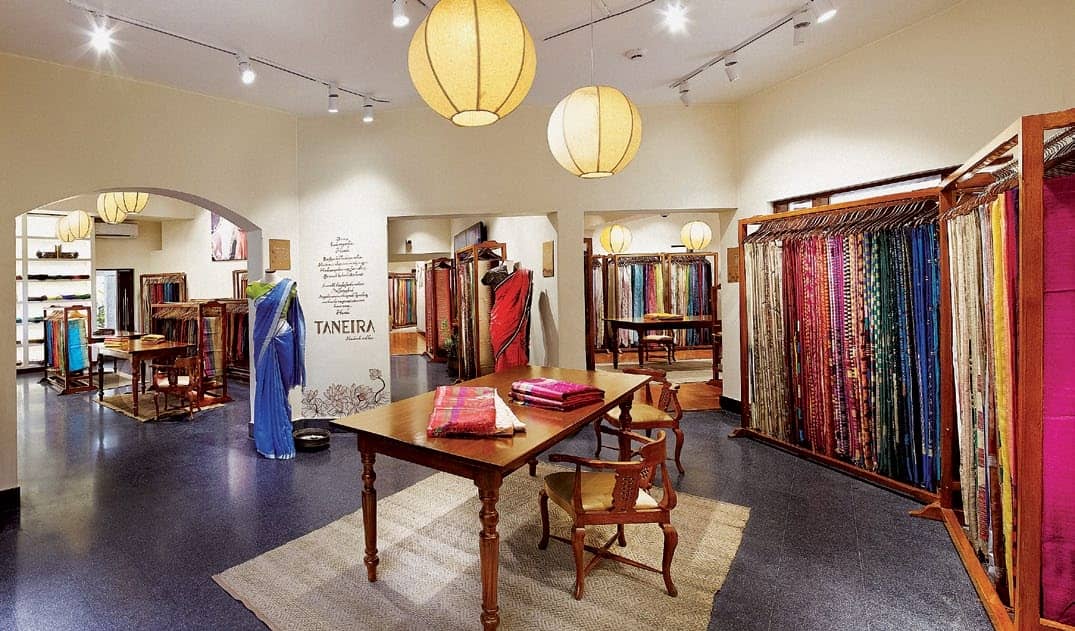 This isn't a new strategy. In fact, the three Us are at the heart of Titan's business strategy, on which, Titan has built three prominent verticals — watches and accessories, jewellery brand Tanishq and eyewear brand Eye+. Bhat says, "In every category we entered, these are prevalent at varying levels."
The jewellery business, accounting for over 80% of Titan's revenue, has been compounding at 14% CAGR over the past five years. While the watch business continues to grow at a more modest 11% CAGR, the eyewear segment, which contributes 2.52% to revenue, continues to grow at a decent pace (See: Prime jewel). Having tasted success with its three Us mantra, Titan continues to hunt for new business segments with similar characteristics, the most recent being the traditional Indian women wear, saree.
Looking into the future, can Titan make it big in any of these verticals to be able to turn in disproportionate return over the coming years? Over the past five years, Titan has seen sales and profit compounding at 12.5% and 13.7%, with the stock price rising 31% each year (See: Shining bright). Till FY23, Titan is targeting a growth of over 20%. As for the long haul, here is Bhat's take: "If you listen, you forget. If you read (or watch nowadays), you remember. But if you do, you learn," Bhat elucidates, "I think our category expertise is improving by the day. Our ability to make better watches or jewellery, lenses and frames, comes from our ability to create and brand products for every segment. We are not a retailer or an aggregator. Category expertise comes from deep knowledge — and that's our edge."
Here is a lowdown on how Titan's various businesses stack up and where they are headed.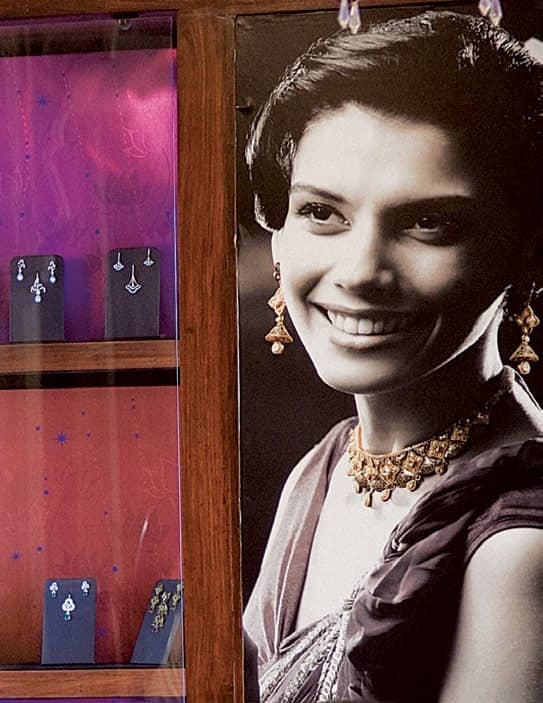 TIME IS A CONSTANT
It all started with watches in 1987. It was an unorganised business — technology was dated, there was no organised retail and unprofessional practices were rampant. There was a lot of smuggling since the market was underserved. Capacity in India was not enough. That's when Titan seized the opportunity.
The brand effectively leveraged the situation to bring order to chaos. "We brought a sense of value to the consumer, and, thereby, the company. When you deal with unorganised sectors, some of the practices are unethical. When you deliver quality and transparency, combined with great design, brand and buying experience, you create a new market."
Bhat elaborates how all this work would amount to little without one ingredient: every Indian's aspiration to rise higher. "Indians want better, and that's been happening for a while, thanks to the television, the internet, and the ease of communication and travel," he says. According to Bhat, the two — changing aspirations of the consumer and Titan's strategy — synchronised perfectly. It went about segmenting and marketing its watches methodically. To cater to four distinct segments, it built four different products — Fastrack, Sonata, Raga, and Xylys, and marketed them smartly. The decision to rope in a rockstar such as MS Dhoni for Sonata made the brand relatable as a budget offering. Similar is the case with Rani Mukerji and, more recently, Kriti Sanon, for the Raga line-up.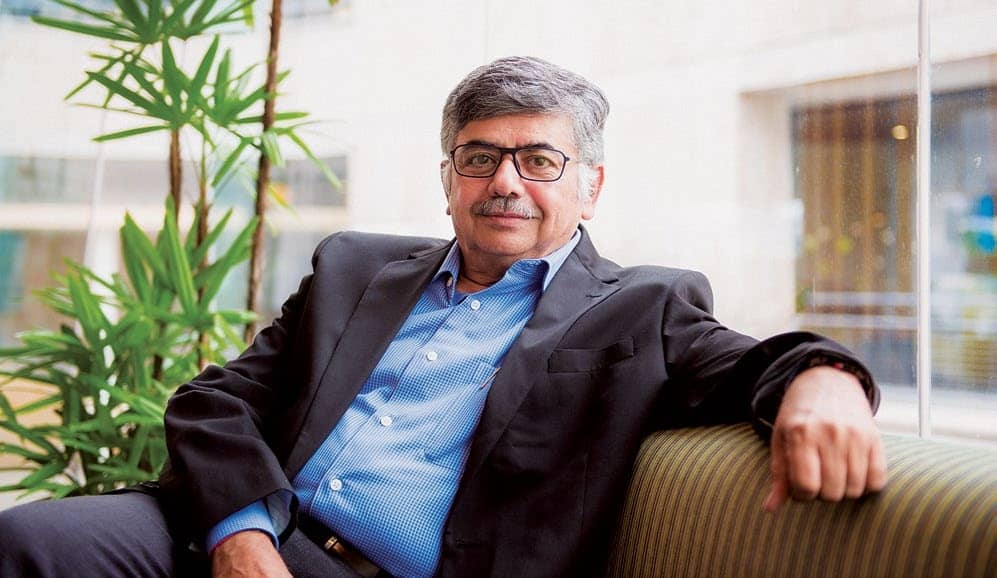 As aspirations and affordability grew, Titan also kept pace with newer and highly priced products. It pushed the envelope on pricing by introducing expensive watch brands Nebula, the pure-gold range; Xylys, its own take on the Swiss watch; and Edge, among the slimmest watches in the world, covering a wide spectrum of price points, some stretching the half-a-million bucks mark. Not all went flying from the shelves, but some did, like the Raga collection, designed to the Indian sensibilities. It has no competition there. "That's where design plays a role in differentiation," Bhat says.
Continue Reading with Magzter GOLD
Log-in, if you are already a subscriber
Get unlimited access to thousands of curated premium stories and 5,000+ magazines
READ THE ENTIRE ISSUE
July 19, 2019
Pawan Goenka: Never Mortgage Your Future To Tide Over A Crisis
Outlook Business
Nitin Gadkari: "We Have Identified Over 10 Export Sectors For Skill Development
Outlook Business
Jagdish Khattar: Look After Your Customers — Don't Short-Change Them
Outlook Business
R Gopalakrishnan: Companies Need To Build Muscle, Not Gain Fat
Outlook Business
V Vaidyanathan: Seeing The J-Curve
Outlook Business
Never Back Down
Outlook Business
Ishaat Hussain: It Is Human Nature To Believe During Good Times That Good Times Won't End
Outlook Business
Hardeep Singh Puri: Tracing Out The Silver Lining
Outlook Business
D Shivakumar: A Slowdown Helps You Identify Who In Your Team Has Resilience And Who Has Excuses
Outlook Business
Janmejaya Sinha: The Worst Thing In A Slowdown Is To Be Complacent
Outlook Business
What It's Like To Sing On Another Planet
Popular Science
DuPont, China & A Billion-Dollar Color
Bloomberg Businessweek
Dream Getaways
Cruise International
Finding Greenland
Philippine Tatler
An Architectural Odyssey
Travel+Leisure India
She Dreamed A Dream
TV Times
National Productivity Summit 2019 Showcased Competitiveness In Manufacturing Industry
Small Enterprise
Titan MD Bhaskar Bhat Gets Ready To Hand Over The Baton To CK Venkataraman
Businessworld
India's Best CEOs
Business Today
The Nine Lives Of Leo DiCaprio
GQ India