We're not afraid to get real about sexual health. But have you got the low-down on your lady bits?
It's been a while since we were in awks-inducing sex ed classes labelling fallopian tubes. But even as adults in 2019, we could all stand to learn more about our vaginas. Luckily, it seems they're quite the hot topic right now. Athletes, such as Chinese swimmer Fu Yuanhui and fitness guru Kayla ltsines, are candid about how periods affect their performance, while celebs share everything from vagina-steaming pics (Chrissy Teigen, we're looking at you – doctors advise against it, BTW) to stories of endometriosis. Heck, singer Janelle Monáe even wears vulva-shaped trousers in her music video for Pynk. And we're 100 percent here for it. So, in the spirit of myth-busting, behold the trivia you never knew you needed to know about your vagina et al. Class is officially in session.
WHAT ACTUALLY COUNTS AS THE VAGINA?
A The stretchy, muscular passageway from the vulva to the cervix.
B Everything going on down there.
C The lips outside the genitals.
ANSWER: A. High-10 if you got this one right: a British survey by The Eve Appeal found 44 percent of women couldn't point out the vagina on a diagram of the reproductive tract. "People often get mixed up with their vagina and their vulva," says family-planning specialist Dr Deborah Bateson. So, how can you tell them apart? Think of the vagina as the stretchy, muscular internal passageway from the opening of the vagina to the cervix at the top, which leads to the uterus. Whereas the vulva is the outside part of your genitals, including the inner and outer lips (labia), the clitoris, urethral opening (for pee) and vaginal opening. V enlightening.
How long is the average clitoris?
A 1 to 2cm
B 5 to 6cm
C 9 to 11cm
ANSWER: C. Yep, you're packing down there. The pea-sized part you can see (named the head or glans) is just the tip of the iceberg – a tip that contains 8 000 nerve endings (double the amount in the penis, not that it's a competition). "The clitoris is a large organ hidden beneath the surface, with four legs and a long neck," explains Dr Nina Brochmann, co-author of The Wonder Down Under: A User's Guide To The Vagina. "It can measure up to 11cm within the body, surrounding your genitals."
Your body needs a break from hormonal contraception.
A True.
B False.
ANSWER: B. A US survey of almost 900 young women published in the journal Women's Health Issues (no relation) found that more than half thought they should hit pause on their contraception to stay healthy. But unless you're trying to get pregnant, there's no need, says Bateson. "If you've found a pill that works for you, there are no health benefits in stopping." In fact, stopping and starting may cause unwanted side effects because of the fluctuations in the reproductive hormones. Better to do your research first. "A growing number of women would rather have something more natural – either lower doses of hormones or no hormones at all, so it's important to be aware of your options," she says. "If you do want to switch, make sure you're aware of the need to take other precautions if you don't want to become pregnant right now."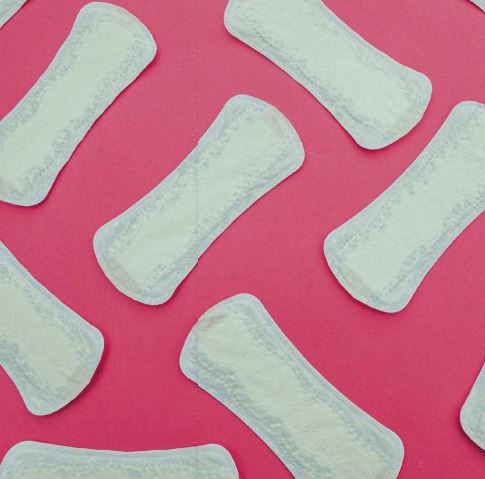 Lady boners: the real deal?
Continue Reading with Magzter GOLD
Log-in, if you are already a subscriber
Get unlimited access to thousands of curated premium stories and 5,000+ magazines
READ THE ENTIRE ISSUE
July 2019
Blitz This
Women's Health South Africa
What's The Alternative
Women's Health South Africa
Cult Of The Coach
Women's Health South Africa
Turn Up The Heat
Women's Health South Africa
The Big Disconnect
Women's Health South Africa
The Evolution Of Jessica Alba
Women's Health South Africa
Room To Breathe
Women's Health South Africa
The Marciel Effect
Women's Health South Africa
Meet Your New Personal Trainer
Women's Health South Africa
Too Anxious To Orgasm?
Women's Health South Africa
SAN FRANCISCO AIMS TO REIN IN TESTS OF TECH IDEAS ON STREETS
AppleMagazine
NETFLIX SAYS MORE THAN 26M WATCHED 'THE IRISHMAN' IN 7 DAYS
AppleMagazine
OVER $500K IN ROBOTICS GRANTS GOING TO 101 SCHOOLS
AppleMagazine
NEW AMAZON LEASE FOR NY SPACE RENEWS DEBATE OVER FAILED DEAL
AppleMagazine
NATO RESEARCHERS: SOCIAL MEDIA FAILING TO STOP MANIPULATION
AppleMagazine
HOW SCREEN TECH IS POWERING UP APPLE PRODUCTS
AppleMagazine
FACEBOOK REBUFFS US AG OVER ACCESS TO ENCRYPTED MESSAGES
AppleMagazine
Workout Of The Month - Core Values
Men's Journal
BROADCAST TV SHUT OUT OF GLOBE NODS, NETFLIX EDGES HBO
AppleMagazine
The Ultimate Christmas Gift Guide
Mac Life