Move over, hot yoga – if you want to lose weight, boost your mental health and achieve flawless, glowing skin, it's time to get your chill on
The first time this decade I plunged into the sea was prompted by a killer hangover, after celebrating moving into my new flat. Part promised panacea, part dare, I leapt into a sea pool and felt the cold take my breath away. Gasping for breath and being slapped in the face by waves, I flailed through the pewter water in a desperate effort to get warm. And then the water took my breath away in a deeper, more metaphorical sense. I felt euphoric. Not just less wine-fuzzy; I felt better than I had in weeks. Something that started as a hungover dare quickly turned into my newest healthy addiction and soon I was bereft if the tides conspired with my working day to make me miss my one-kay swim.
CHILLED OUT
Cold-water bathing is shifting from being a granny sport to something of a hipster cliché. Just ask advocates like podcast legend Tim Ferriss (author of The 4-Hour Work Week) and Kate Hudson, who uses ice baths to axe dull and tired skin.
But zeitgeisty as it may be, this newfound compulsion to be cold isn't just confined to a coastal dip. Until recently, being cold has been unfairly maligned. It's heat that's been, well, hot in the health world. Hot-stone massages, infrared saunas, Bikram yoga and sweat lodges are nothing new. Cold, we've been told, is best avoided for the sake of our health.
We worry that being stuck shivering at the bus stop will make us ill; we moan if our offices aren't toasty-warm. But this aversion to the chill is changing. Devotees of the biohacking trend (DIY biological enhancement) are engaged in online brag-offs about morning cold-shower regimes, a new wave of distinctly frosty beauty treatments promises to freeze off the years, as well as the unbanishable bra bulge. Want tangible proof? Just look at the queue for the full-body cryotherapy chamber at CryoLiving. Their facilities (in Cape Town and Durban) offer a whole body icy three-minute blast of between -120°C and -160ËšC air.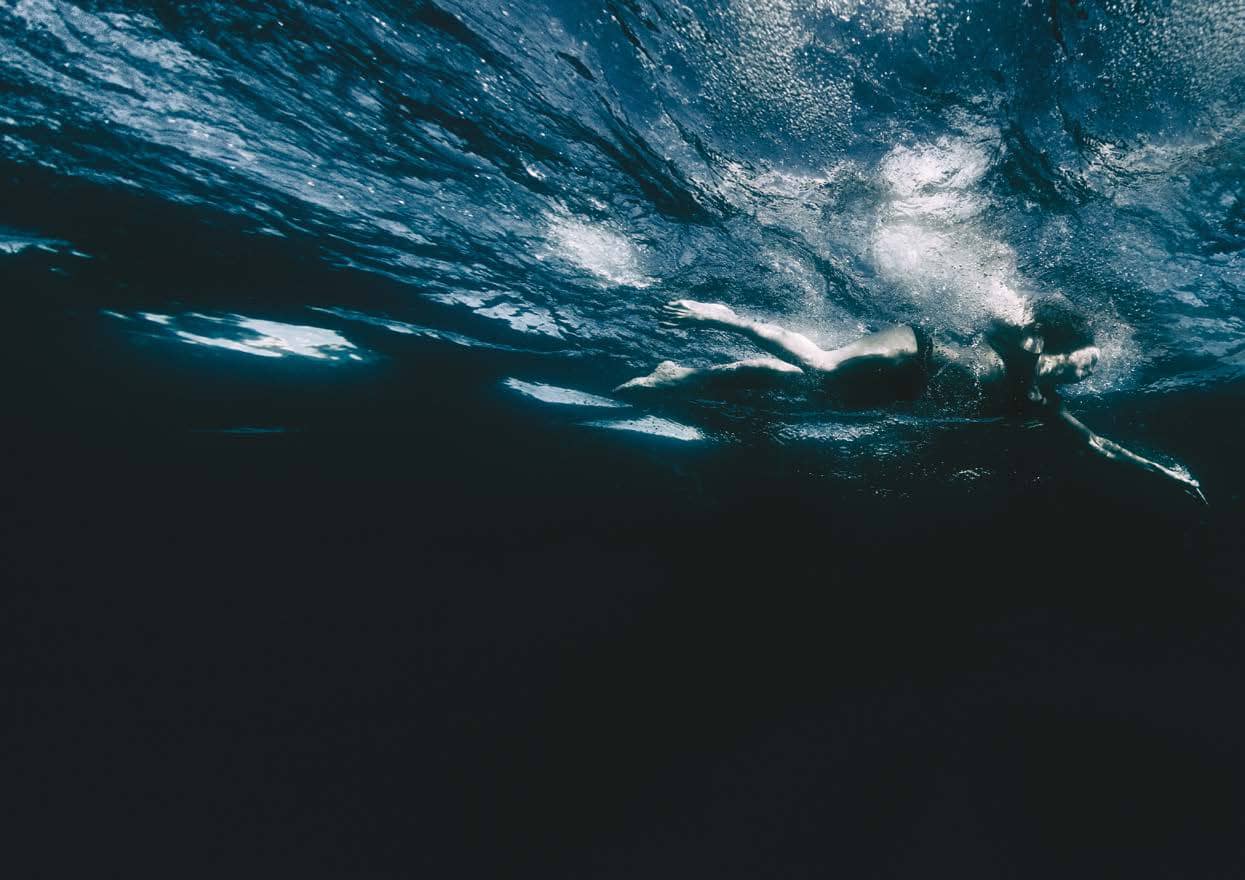 So what do we know about the cold? Well, let's start with weight loss. We know that our bodies are constantly regulating our core temperature to around 37°C and, when our climate drops dramatically, we shiver to warm up, which burns energy. A 2014 Brazilian study found that mice exposed to cold temperatures (4°C for one to eight hours three times a week) increased their metabolic rate approximately twofold. An earlier Japanese study found that patients who spent two hours a day in 17°C temperatures lost 450g in six weeks; this equates to nearly 7kg in a year without dieting or ramping up your gym regime.
Continue Reading with Magzter GOLD
Log-in, if you are already a subscriber
Get unlimited access to thousands of curated premium stories and 5,000+ magazines
READ THE ENTIRE ISSUE
June 2019
"MY BREAST IMPLANTS GAVE ME CANCER"
Women's Health South Africa
The future of health tech: 2020 AND BEYOND
Women's Health South Africa
Lurking For Love
Women's Health South Africa
NEW YOU, NOW WHAT?
Women's Health South Africa
ON THE RISE
Women's Health South Africa
Bring It
Women's Health South Africa
BACK TO THE PRESENT
Women's Health South Africa
Blitz This
Women's Health South Africa
What's The Alternative
Women's Health South Africa
Cult Of The Coach
Women's Health South Africa
THE HOTTEST CHILL IN FRANCHISING
Entrepreneur
THE TOKYO JOB
Bloomberg Businessweek
PEOPLE ARE NOT DATA
Entrepreneur
The Pollution-Busting Drones Of Krakow
Bloomberg Businessweek
THE FOUNDER & THE IDEA MAN
Entrepreneur
The One Who Got Away
Bloomberg Businessweek
FRANCHISING'S FOUNTAIN OF YOUTH
Entrepreneur
Ready to Rock
Bloomberg Businessweek
You Can't Control Everything
Entrepreneur
Modi's Economic Mess
Bloomberg Businessweek