ANNIE BOTHMA HAS BATTLED A RARE CHILDHOOD CONDITION AND SURVIVED A SERIOUS MOTOR ACCIDENT TO BECOME WHAT SHE IS TODAY... ONE OF SA'S MOST EXCITING RUNNING TALENTS.
THERE'S AN OLD SAYING: 'You can't truly appreciate the top if you've never hit rock bottom.' Annie Bothma has experienced not one but two major setbacks in her 23 short years.
The first was when she stopped growing – at the age of 11. The athlete from Stellenbosch spent the next eight years of her life going from one doctor to the next, none of whom could identify the root cause of her condition.
People can be cruel. A rumour that Bothma had an eating disorder spread like wildfire among her fellow students at Bloemhof High School.
Bothma remembers the day her relationship with running began: it was on the beachfront, during the December holidays. She ran to escape her feelings of inferiority and low self-esteem.
Despite struggling with her health, Bothma found that because of her slim build, she excelled at long distance running. As a result, her self-esteem grew; she began to feel strong and free. She raced her first 10-K at just 14 years old, clocking a lightning-fast time of 38.17 and placing fourth among a field of grown women.
Under the guidance of Bennie Stander, who has coached her since she was 16 years old, Bothma made it to the junior South African Cross-Country trials, where she placed third, securing entry to her first IAAF World Cross-Country Championships, held in Poland.
"Running made me feel strong and capable, and it gave me something to look forward to," Bothma says. "But I had low blood sugar and low blood pressure because of my condition, which made me feel light-headed. So I had to plan my eating ahead of training, to make sure my blood sugar and blood pressure didn't drop while I was running.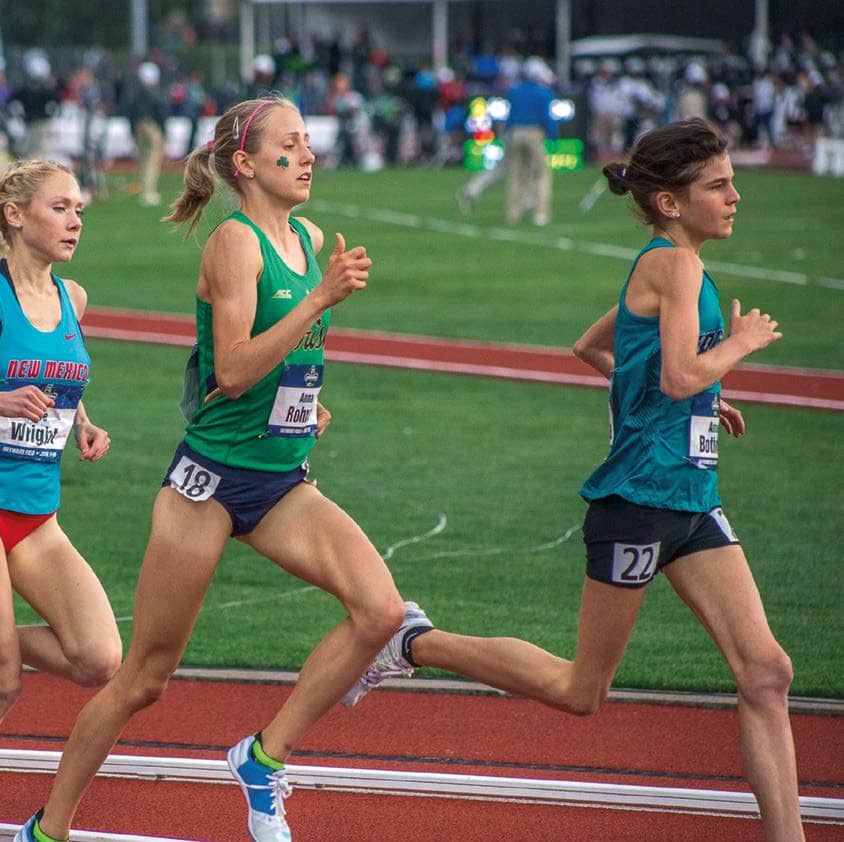 Continue Reading with Magzter GOLD
Log-in, if you are already a subscriber
Get unlimited access to thousands of curated premium stories and 5,000+ magazines
READ THE ENTIRE ISSUE
March 2019
Pain Is Just Your Body Telling You It's In Terrible Pain
Runner's World SA
At 99 Years Old, George Etzweiler Can't Stop Running
Runner's World SA
Why I Can't Organise My Race Medals
Runner's World SA
Your Local Shop Is Way Better Than Online
Runner's World SA
To Get The Shot
Runner's World SA
Lion 's Lunch
Runner's World SA
Just Stay Alive
Runner's World SA
Easy Runs Make Hard Running Easier
Runner's World SA
Breathe Better To Run Longer And Faster – Here's How
Runner's World SA
Why I Finished A Marathon Carrying My Son
Runner's World SA
Holidays Bring Phishing Scam Surge Aimed At Small Business
Techlife News
Complacency A Concern As Aids Treatment Improves In Africa
Techlife News
European Space Agency Gets More Funds, Also For Moon Mission
Techlife News
Huawei Moving US Research Center To Canada
Techlife News
Video Game Maker To Pay $10 Million In Gender Bias Case
Techlife News
UK Election Is Full Of Dirty Tricks And Political Clicks
Techlife News
Deadly Defect Found In Another Version Of Takata Airbags
Techlife News
Microsoft Shareholders Defeat 2 Activist Proposals
Techlife News
10 Ways To Flourish In The Winter
Better Nutrition
Burdock Root
Better Nutrition