An extraterrestrial landscape – brimming with volcanic rock outcrops, ochre dunes, bizarre succulents and quiver-tree sentinels – makes this one of the Northern Cape's must-run destinations.
This premier park was established as a conservation area in 1966, with the spectacular and eponymous falls as its centrepiece, and with a dramatic gorge carved into the semi-desert plains below the falls. This spectacular canyon gashes for a good 18km through the granite-gneiss bedrock and makes for jaw-dropping views.
A great route to start your exploration on is the Dassie Day Hike, a trail that follows the edge of the gorge from Main Camp. This self-guided nature trail offers an excellent intro to running in Augrabies, following a circular route along the gorge to Arrow Point, before turning inland to the antediluvian bulk of Moon Rock.
Take time out to explore this magnificent magma mound shrugging up from the arid scrub, then cruise back along the gravel park roads to camp for a total distance of just on 12km. A number of route options can either reduce or increase your time out on the trail.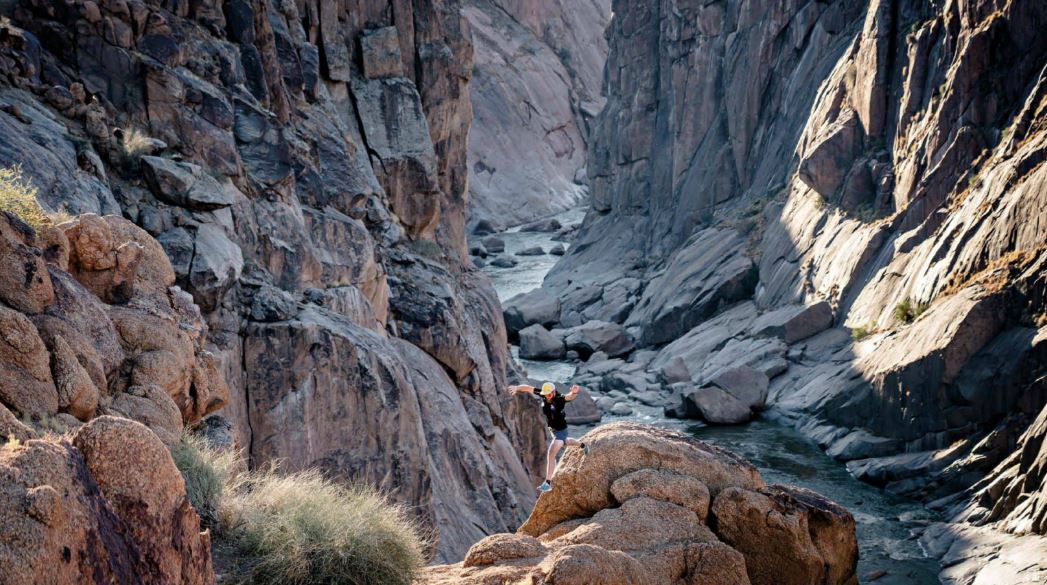 For more information, visit www.sanparks.org
BEST TIME TO RUN This part of the Northern Cape is known for its extreme temperatures, especially during the summer months. P