Over the past decade, IIMs have tweaked their admission policies to encourage more women to join. Their efforts are bearing fruit.
For over half a century, India's pre-mier business schools were collec-tively seen as a male bastion. That is now changing.
Since the beginning of this decade, the Indian Institutes of Management (IIMs), especially the new ones, have made a conscious effort to improve gender diversity on their campuses. There is no policy as such across the institutions, but each one has tweaked its admission process to give women a better chance.
These measures were in response to the findings that in the prior years, close to 90 percent of the new entrants were male and engineers. The IIMs decided to correct this skewed ratio by giving extra weightage to women and candidates from other academic backgrounds in their admission processes.
While there is a long way to go before the gender ratio is equal, some progress has clearly been made. In the 2019 batch, over 30 percent of the new entrants are women.
Levelling the playing field
Nayanika Bhatnagar secured admission in IIM Udaipur which has introduced a range of measures that favour women candidates. "It feels great to know that I'm part of a premier B-School in India. The experience here is very different and very new to me. In just three months, I can say that I have learned many things and have completed tasks that I previously thought were impossible for me," she said.
The Udaipur institute had set itself the target of having women in at least a third of a batch. In the 2019-21 batch, it achieved that. "To encourage female candidates, we give an additional diversity score of 5 points. In our 201921 batch, we have 30 percent of women students. We take the gender component quite seriously for students as well as faculty members," said Janat Shah, director, IIM Udaipur. He added: "Improving gender diversity is definitely a gradual process but an important one. Having a gender diverse environment improves the quality of overall learning experiences." However, the institute has not separately earmarked seats for women. IIM Kozhikode, though, introduced 60 supernumerary seats for women in 2018 – the first institute to do so.
The government has not fixed any target for the IIMs. They are free to frame their own admission policies and the government does not interfere.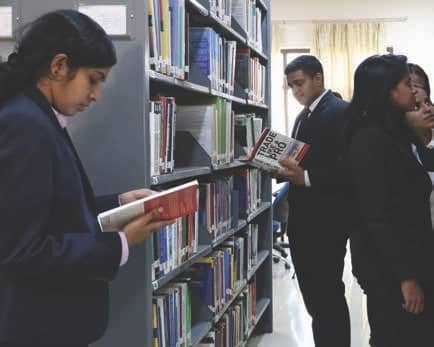 Improving gender ratios
Over 2017- 2019, some IIMs have seen the representation of women in their flagship post graduate programmes (PGP) in management surge five to 10 times. As per data from the Ministry of Human Resource Development, the overall percentage of women students has risen to 30.61 percent in 2019 from 25.69 percent in 2017.
The percentage of women students out of the total roll-strength in the past three years is 25.69 percent, 26.85 percent and 30.61 percent, for 2017, 2018 and 2019 respectively. Also, the newly-established IIMs appear to be doing better in their attempts to improve diversity.
Continue Reading with Magzter GOLD
Log-in, if you are already a subscriber
Get unlimited access to thousands of curated premium stories and 5,000+ magazines
READ THE ENTIRE ISSUE
November 2019
IIM Graduates Debut With Degrees
Careers 360
How IIM Kozhikode Changed The Game
Careers 360
Levelling The Field
Careers 360
States Failing Children
Careers 360
From Jhola To Briefcase?
Careers 360
No Care For Those Who Need Care
Careers 360
Armed Forces Schools: Officers For Tomorrow
Careers 360
Amrita Vidyalayam: Taking The Guru-Shishya Parampara Ahead
Careers 360
Isha Vidhya: Educating The Underprivileged
Careers 360
Training HMV, LMV Drivers, The Maruti Suzuki Way
Motown India
Scoring High On Gender Diversity
Businessworld
Future Proof B-Schools
Businessworld
Agent Of Change, Continuity
Businessworld
Acing The Technology Game
Businessworld
Healthy, Tasty And Wise
Entrepreneur magazine
Time To Give Back
Business Today
The Class Divide
Business Today
B-Schools Are Trying To Fix The Gender Gap In Their Classrooms
Business Today
Ahead Of The Curve
Business Today