Isha Vidhya: Educating The Underprivileged
Everybody talks about holistic education and banning corporal punishment. Here's a school system which follows this in letter and spirit to make underprivileged children at par with the best…
In the remote parts of Tamil Nadu and Andhra Pradesh, a group of teachers wake up very early for the sake of underprivileged children. They form the core of the unconventional Isha Vidyha schools run by the Isha Foundation. The best part of this schooling system is that it uses modern teaching methods and best-in-class tools to educate children from rural areas.
All the Isha Vidhya schools have classes up to matriculation with English as the medium of instruction and are affiliated to the respective state Boards. Most of the students are from economically weak sections of society or from tribal communities. Except for a few students, most of the children study on scholarships or get sponsored.
Growth of Isha Vidhya schools
The first school was founded at Coimbatore in Tamil Nadu in 2006 on the land donated by an Isha volunteer. It had classes only from the LKG to the second standard. The next year three more schools came up in Erode, Nagercoil, and Tuticorin, followed by schools at Villupuram and Cuddalore in 2009-10. After starting one more at Salem in Tamil Nadu in 2010-11, the Isha Foundation expanded its activities to neighboring Andhra Pradesh by starting a school in Aragonda in 2012-13. The Foundation strengthened its presence with two more schools in Tamil Nadu, one in Dharmapuri (2013-14) and the latest one in Karur (2019-20).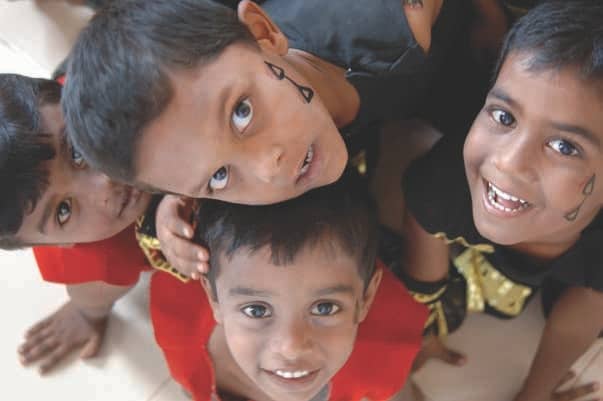 Blended learning
The Isha Vidhya schools don't instill fear in children. Corporal punishment is unheard of here. When a child commits a mistake, no punishment is given. A teacher sits with him to understand the problem and give a solution. The uniqueness doesn't end here. All the classrooms are digitally equipped and use modern technology tools. "Isha Vidyha schools have come up with an objective to provide quality education to the rural underprivileged children who form the bulk of the students, and the government schools do not serve that purpose," says Vinod Hari, Projector Director, Isha Vidhya Schools.
Continue Reading with Magzter GOLD
Log-in, if you are already a subscriber
Get unlimited access to thousands of curated premium stories and 5,000+ magazines
READ THE ENTIRE ISSUE
October 2019
THE CLEAN-UP PLAN BY BCI
Careers 360
LEGAL AID CLINICS: IN NEED OF AID
Careers 360
HOW MURAKHALI GOT A LAWYER
Careers 360
BATTLE OVER FEES
Careers 360
ALLIES IN A CRISIS
Careers 360
CYBER LAW: 'NEW LEGISLATIONS WILL INCREASE DEMAND FOR CYBER LAWYERS
Careers 360
'MY PARENTS PAID FOR HOTELS, FOOD AND TRAVEL'
Careers 360
Democracy In Action
Careers 360
How Important Is English?
Careers 360
How The Mechanism For Training Lawyers Is Changing
Careers 360
Most Influential Business YouTube Channels
Industry Leaders
Want To Keep Employees? Educate Them
Entrepreneur
5 Things You Can Start Doing Today To Raise A Motivated Learner
St Johns Parent
5 Things You Can Start Doing Today To Raise A Motivated Learner
Volusia Parent
What's Happening In Flagler Education?
Flagler Parent
GSA Junior Grabs Career By The Yellowtail
The Weekly Packet
Ready Student One? Universities Launch Degrees In Esports
Techlife News
The Shaw Family Admission Plan
New York magazine
Opening An Education Franchise
The BOSS Magazine
MIT Scandal Highlights Thorny Ethics Of University Donations
Techlife News