MISSY ELLIOTT, WHO'S READY TO DROP LONG-AWAITED NEW MUSIC, REDEFINED HIP- HOP VOCALLY AND VISUALLY—AND LIFTING UP OTHER ARTISTS ONLY BURNISHES HER SUPERSTAR LEGACY
This spring, Melissa Arnette Elliott stood before a mass of Berklee College of Music students and faculty in Boston. She requested a moment to gather herself. She closed her eyes and took a deep breath, and tears began to fall freely over her smiling face. She opened her eyes. She began to speak to the graduating class, herself among them, just before being awarded an honorary doctorate.
A few days later, I watched Elliott's speech on YouTube from my living-room couch. I scrolled back to when she closed her eyes and counted the seconds until she spoke again. Altogether, there were 20 seconds of what I assumed was silent meditation, perhaps gratitude, in service to life so successful, it had fashioned itself into this spectacular moment.
Two weeks later, at a recording studio just outside Atlanta, where she's working on a long-anticipated seventh album, I ask Elliott if she remembers standing there for those 20 seconds. She hadn't known it had been quite that long. I confirm. I counted to make sure. Her eyelids, painted green and shimmering under the overhead lights, flutter a few times while she thinks about it more.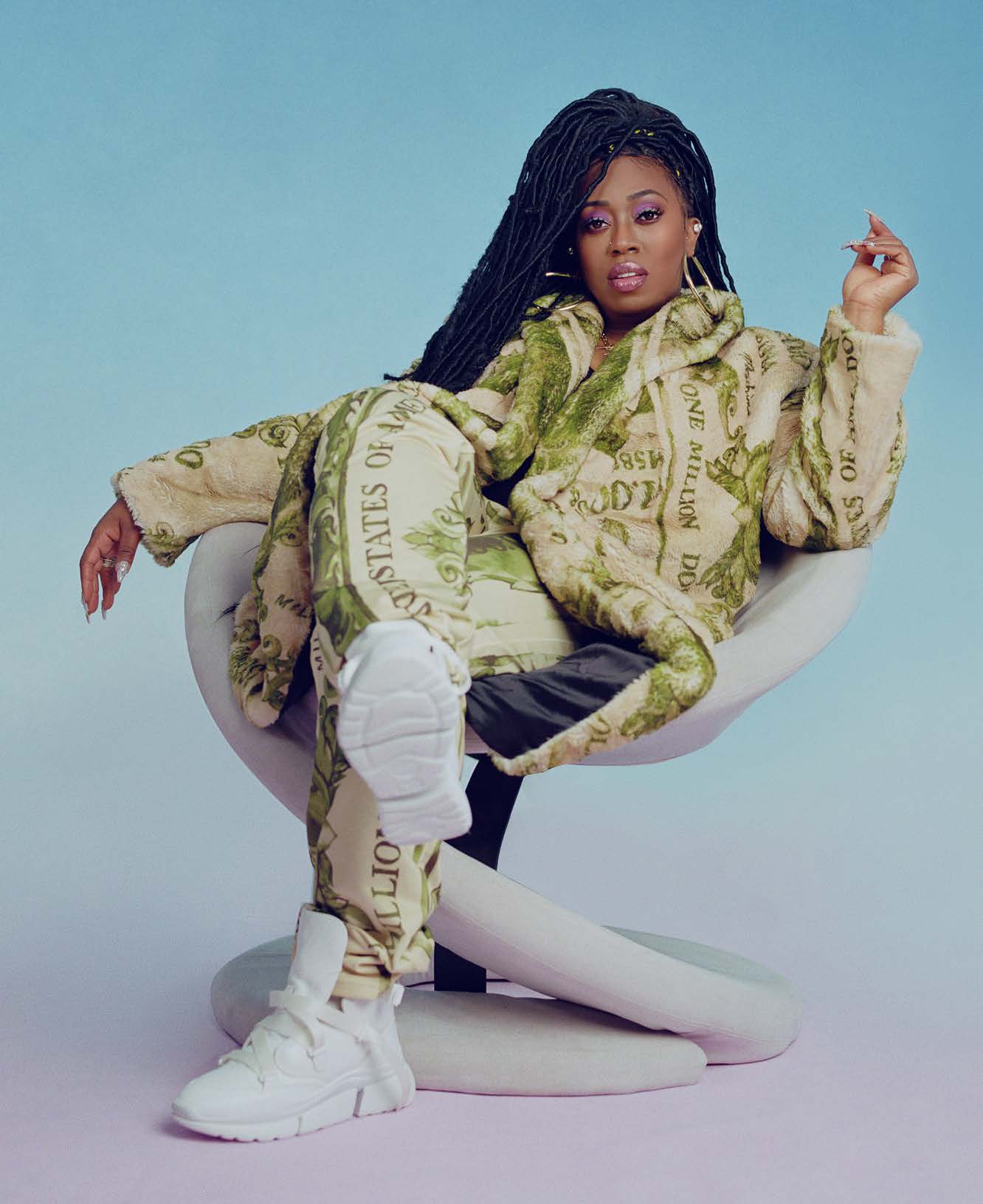 "I didn't even realize," she says. "You know what's so funny? I wrote a speech and got up there and choked up, and before I knew it, I was like, 'Oh my God, where's the paper?' And it was just crumbled up on the podium." However, she hadn't closed her eyes to remember her speech or make a harried backup plan for giving one on the fly. She's Missy Elliott. She went somewhere else entirely.
"I went to the side of my grandmother's house where I used to play church. I used to shout and sing all kinds of gospel songs. Ones I had made up, ones that existed in the church…I was in that place." Elliott considers herself a very spiritual person. For her, "God is real because I went to that place and felt like he had his hands on me from a child."
Whether you believe in God or not, something about Elliott's ability to push the boundaries around recording and visual art feels beyond human ability. Depending on who you ask or where you look, she's reliably ranked somewhere within the top five best-selling female rappers of all time. Nominated 22 times, she's won four Grammy awards and sold over 30 million records worldwide. She changed the genre. Inventive, sly lyrics. Effortless flow. Body positive before the term was created. Above all else, she represents Fun with a capital F and Mischief with a capital M. She's like the Cheshire cat, enticing you to smoke a little, dance a little, relaxes, forgets your troubles, goes on a weird adventure down the rabbit hole. When I saw Elliott's video for "The Rain," off of her 1997 debut album, Supa Dupa Fly, for the first time, it was like every element of my happiest hidden self coming together. I loved how weird it was, with the fish-eye lenses, blow-up black suits, sunglasses that went over the top of your head, and jerky, almost manic dancing.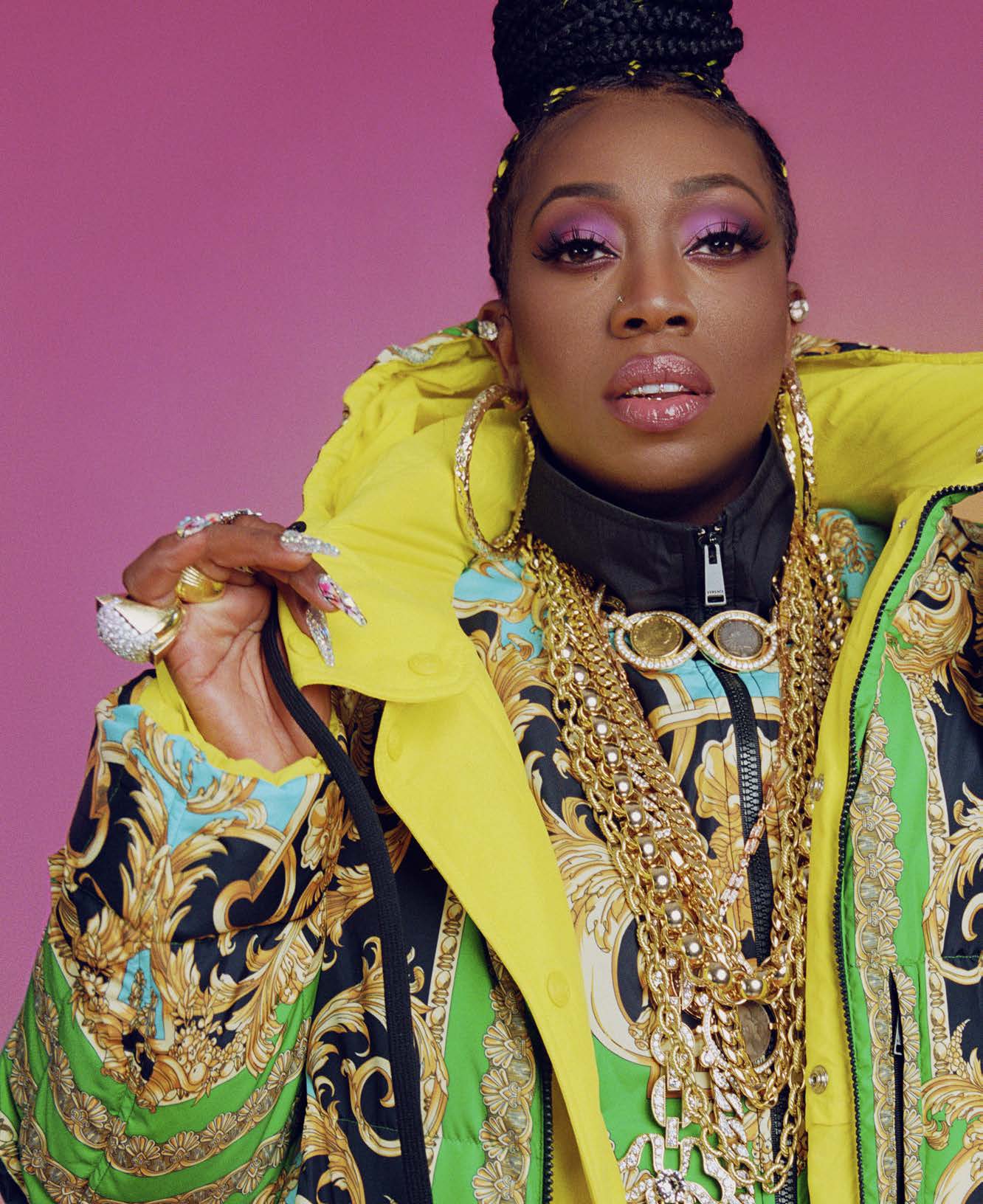 Continue Reading with Magzter GOLD
Log-in, if you are already a subscriber
Get unlimited access to thousands of curated premium stories and 5,000+ magazines
READ THE ENTIRE ISSUE
August 2019