BUTTERY LOBSTER ROLLS
ACTIVE: 25 min l TOTAL: 40 min l MAKES: 4
Kosher salt
3 live lobsters (about 2 pounds each)
1 stick unsalted butter
4 split-top hot dog buns
3 tablespoons minced fresh chives
2 teaspoons minced fresh tarragon Paprika, for topping
1. Bring 2 inches of salted water to a boil in a large stockpot. Add the lobsters, cover and steam until bright red, 9 to 10 minutes. Remove the lobsters to a baking sheet with tongs and let cool. Shell the lobsters (see below). Cut the lobster meat into ¾-inch chunks, discarding any cartilage from the claws.
2. Melt 2 tablespoons butter in a large nonstick skillet over medium heat. Add the buns and toast, turning, until golden on both sides, about 3 minutes. Remove to a plate.
3. Wipe out the skillet. Add the remaining 6 tablespoons butter and the lobster meat. Reduce the heat to medium low and cook, stirring gently, until the lobster is just warmed through, 2 minutes. Remove from the heat and stir in the chives and tarragon; season with salt. Divide among the buns; sprinkle with paprika.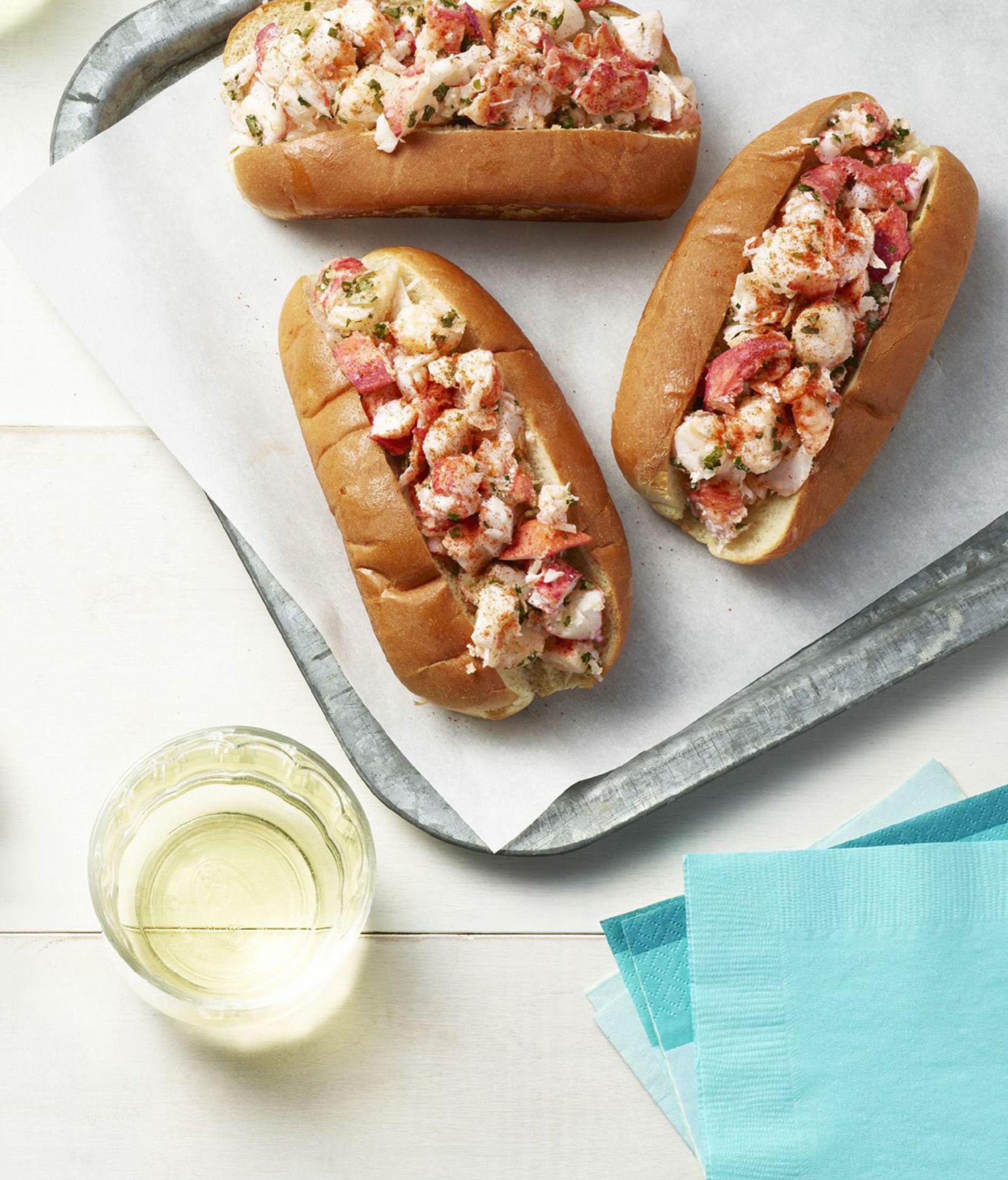 CRAB CAKE SANDWICHES WITH OYSTER-CRACKER BREADING
ACTIVE: 45 min l TOTAL: 1 hr 45 min l MAKES: 8