"For an owner, a house simply exists as a place to live their daily lives," says Shelton. "A steward is dedicated to preserving a house for future generations."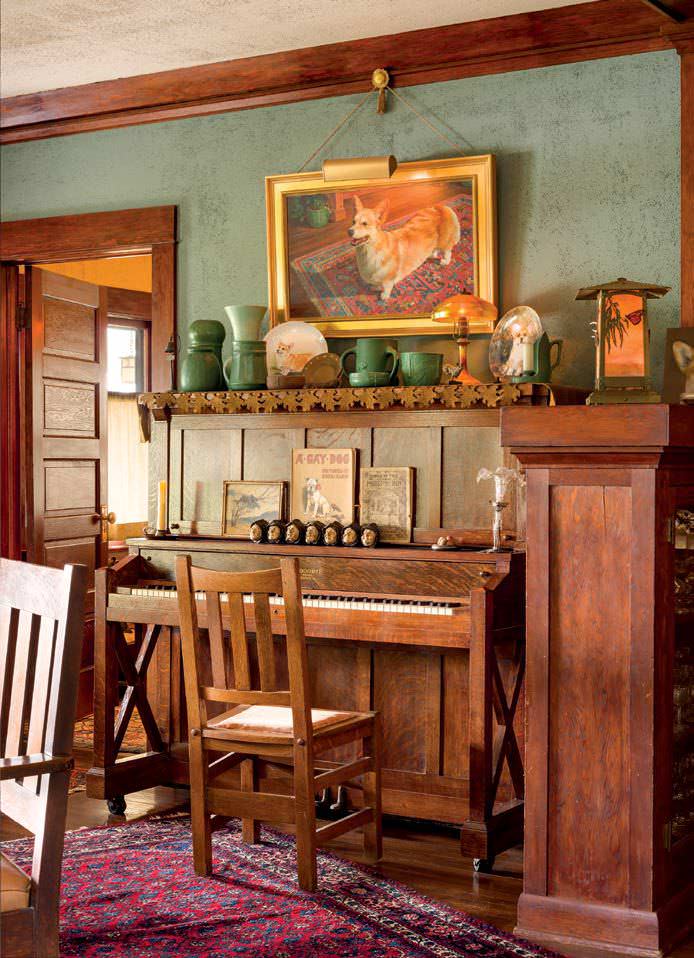 For 33 years, Leyerly and Shelton have been custodians to their 3-bedroom Craftsman, located in Pomona, Calif.'s historic Lincoln Park district.
"We own the house, but we're taking care of it for somebody else," says Leyerly. "We hope they have the same passion and want to take care of it like we have."
Set back from the street and shaded by a neighboring pine, the 1,470 square-foot house is characterized by its long-reaching eves, open-ended timbers, and river-rock front and back porches. Inside, the house features built-in bookcases, a coffered ceiling, quartersawn oak floors, and dining room cabinetry made of Douglas fir. It was designed and built by local contractor T.W. Haddock for the Wendell family in 1914.
Shelton and Leyerly call their house "Coventry Cottage"—a reflection of their shared interests: Leyerly runs a garage specializing in Jaguar automobiles, which were built for decades in Coventry, England, and the couple breed Pembroke Welsh Corgis. "So the name ties in with England, with Jaguar automobiles, and with the English countryside,&rdq