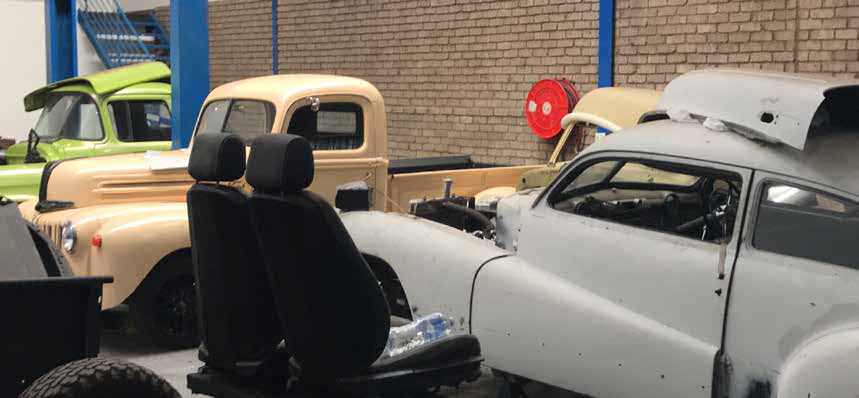 Sick Customs is a full service Hot Rod builder, Classic Car modification and restoration shop. The company is built on a team approach, each and every member of the team has specialized talents and abilities, which enables Sick Customs to provide turn key solutions.
By using this team effort to car building we are able to accomplish nearly any task in the automotive build-up or restoration process.
Sick Customs has been in business for 3 years in the chassis fabrication and turn key vehicle building market for street rods and muscle cars.

The plan is to provide turnkey project and custom chassis'and suspensions at a fraction of the cost of importing them. Sick Customs is continually developing these products and supplying them to the growing Muscle car and Hotrod market.
Our capabilities extend beyond chassis and suspension development. Complete, one-off vehicle builds are the heart of the Shop. With full in-house design, fabrication, paint, and assembly capabilities, we are equipped to tackle all aspects of vehicle builds.