The world as we know it is being taken over by influence. The way we consume has gone way beyond traditional means, and top-down content runs parallel to content coming from all angles. For Californiabased influencer, Jaime Xie (@jaimexie), whose luxury unboxing videos can reach up to over 20,000 views (so satisfying to watch!), she started with writing on a website, then had a vision for her viewers who kept wanting more.
Now, her influencing career is on the uprise, as she traverses the world to attend the biggest shows, exclusive parties, and keeps her viewers updated on all the latest in the fashion scene. We spoke to Jaime herself about how she started, how to do style, and conquering the world of content.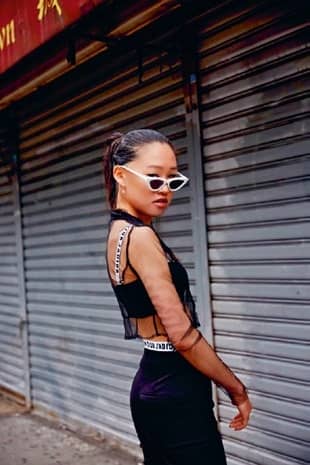 1 She started out trying it for fun… And it blew up from there. She just started out with posting pictures online and viewers were engaged. She says, "I got so many questions about what I was wearing, so I started dedicating more time to posting about that. That led me to launch my blog."
2 Her personal style is totally versatile. "I 'm like a chameleon. I don't have one specific style and dress in the mood I 'm feeling —that can be flirty and feminine one day or edgy and sleek the next day," she says.