The topics surrounding mental health aren't where they used to be, even compared to just a few years ago. There have been so many movements especially via social media to destigmatise taboos, and to educate people on a larger scale. So when a massive fashion brand also takes the initiative to open up about mental health, it definitely strikes a chord with our health and connections in 2019. Launching the second Monki x Mental Health Europe collaboration 'Embrace your Feels' earlier in May, Monki released a range of tees with mental wellness manifestos emblazoned on them alongside a campaign to explore mental health and its impact on daily life. #TeamCLEO spoke to Eleonore Nygårds, Editor-in-chief at Monki on the collaboration, and feeling all the feels.
What inspired the Monki x Mental Health Europe collaborations?
Mental health has been stigmatised for a long time and we hope to break that stigma and encourage a positive dialogue.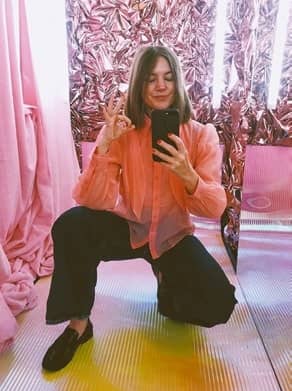 What was the response of your shoppers and the campaign during the collab?
We were overwhelmed by the great discussions in our community, and how it continued on people's own platforms. That was also a reason to continue this project, and evolving it into giving hands-on advice.
What are the youth affected by in terms of t