Born in a family of traditional performers, it 's no surprise that Citra Sasmita has her hand in art. Although her interest was clear since young, her late father didn't approve of it and she ended up majoring in Physics in university. "My dream as an artist grew again when I joined the theatre troupe on campus and then became a short story illustrator for a local newspaper. It was then I learned intensively about art and decided to become active in participating art exhibitions," she explains.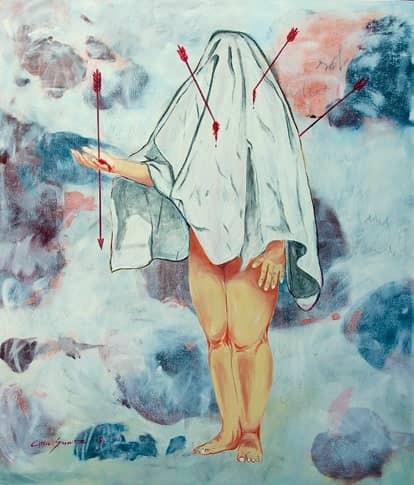 Where do you get inspiration from? It used to come from books that I read when I worked as an illustrator. I also like to observe everything in my daily life — society, local markets, the minorities and especially women's issues, gender equality and stories that are considered simple but casuistic.
Describe your artistic aesthetic. I turn visuals into vocabulary, to make it a visual language. I see visuals as having similar contexts as literature, just in different forms. There's no certain phenomenon I want to express.
What's the message you want people to take from your art? My pieces usually carry messages about women in patriarchal culture. They make people question their position in society, their relationsh