The world's perspective of beauty has changed, we now bask in the beauty of imperfections and differences. What started out as a favour turned into a side gig for Azfar Firdaus, our country's first Albino model. He's a PhD student that juggles his studies and modelling, which is no easy feat, but he does it to help shed light on albinism and how they live. Growing up, nobody treated Azfar differently — not his family nor his friends. It was self-realisation for Azfar, and coming to terms with his condition was hard. But soon enough he found the silver-lining and changed his perspective.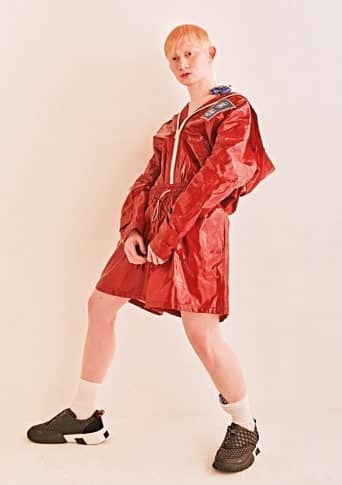 Azfar is determined to let people know more about albinism through modelling, so that those with the same condition can go out there and be themselves, feeling empowered and free, and that their differences are celebrated. We had the opportunity to sit down with the talented and inspiring Azfar as he opens up albinism, how he copes with it , his journey to becoming a model, rising from rebellion and what he thinks about beauty.
Can you tell me how you got into modelling?
Well , for me it started out as sort of a charity thing. I have this one friend who was running a modelling programme for