It's been seven years since Borderlands 2, and this long-awaited sequel takes us back to the dry deserts of Pandora with a new roster of Vault Hunters and a whole lot of guns.
Taking place well after the end of both Borderlands 2 and the spin-off Tales from the Borderlands, it focuses on new villains, the twins Troy and Tyreen Calypso and their bandit cult, the Children of the Vault as they endeavor to find the Great Vault.
This sees you as one of four new Vault Hunters; Amara, FL4K, Zane, and Moze, attempting to foil the twins' efforts as it becomes apparent that them finding the Great Vault would be catastrophic. The planet-hopping story won't win any awards but is paced well, has some heartfelt as well as hilarious moments and constantly has you visiting new environments and characters, many of whom return from previous games including some fun and surprising cameos.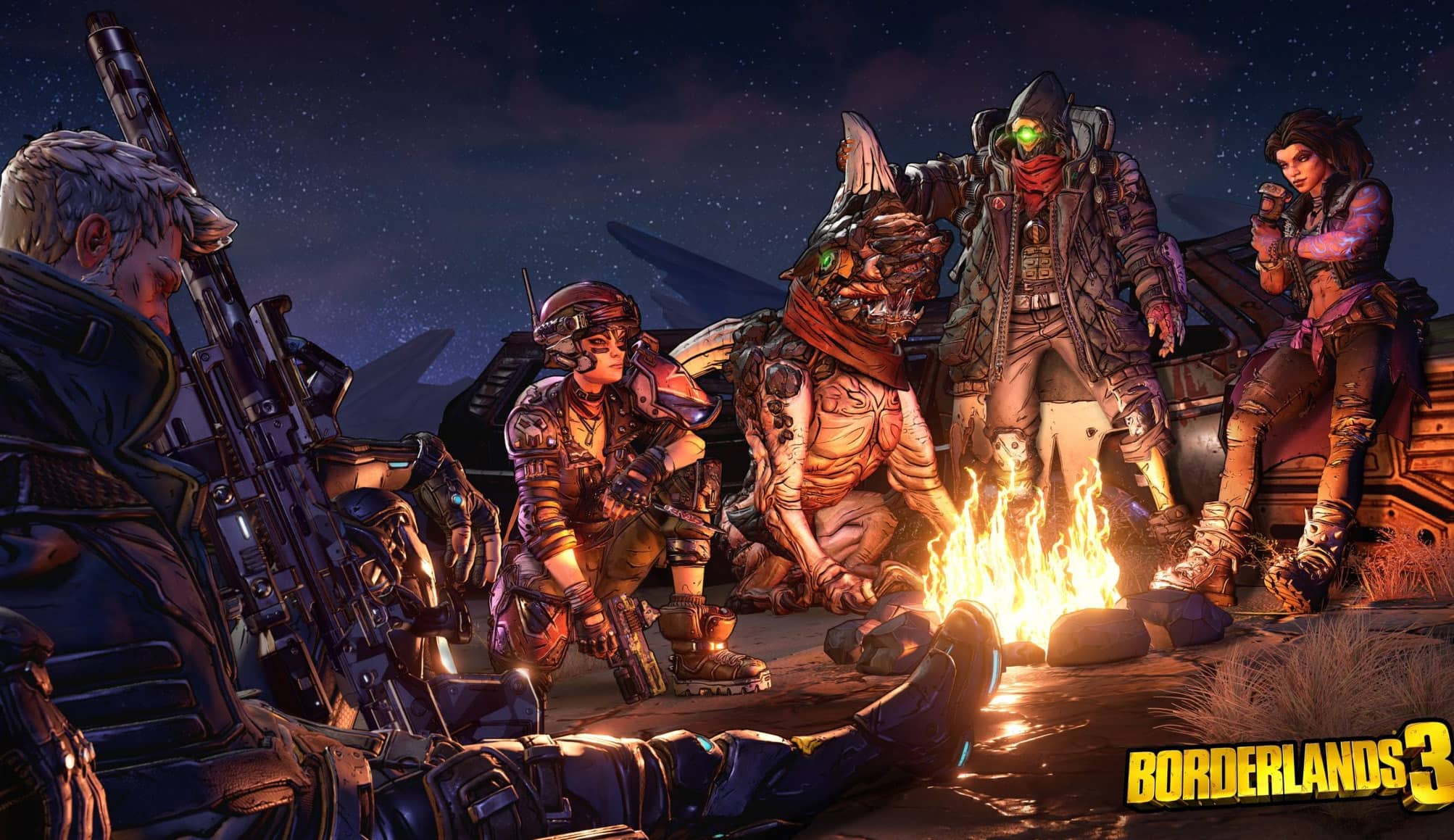 Gameplay-wise the game feels very much like more Borderlands which is no bad thing: a lot of Borderlands' mechanics and overall appeal has been buffed to a sheen at this point so expecting wholesale changes was unlikely. There have been plenty of tweaks and adjustments to the games' formula that make an appreciable difference to the moment to moment gameplay however.
For starters, each of the four classes now have a much more elaborate perk tree setup, giving access to three base action skills compared to being designed around a single skill. This is expanded on further by having various modifiers for the skills that become available as you spend points in the trees. This opens up a much more interesting set of options for build diversity.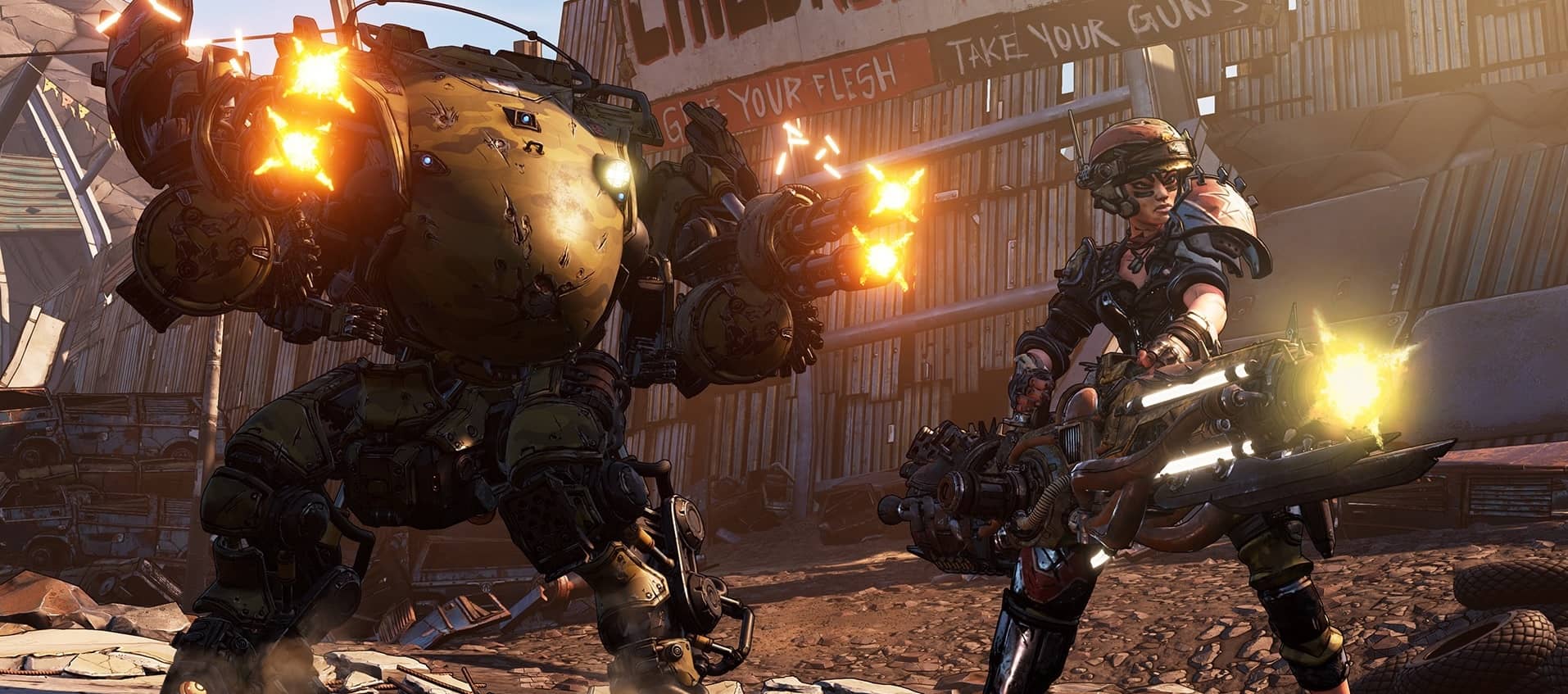 Amaya is the classic series staple, the Siren, who can Phasegrasp enemies similarly to prior games, locking them in place as you deal damage. However, this time around you can opt to have her use a Phaseslam, a fancy ground pound that throws enemies into the air or Phasecast an astral projection into enemies in her way. These three abilities alone change how you play her in a quite dramatic way and this holds true for the other 3 characters as well.
The classes also change things up in a general gameplay sense compared to the earlier titles. FL4K, for example, is a Beastmaster; he has a pet (from a selection of three) alongside him at all times with his action skill working in conjunction with them. Moze's ability sees her using a mech, the Iron Bear, as a temporary damage boost, reminiscent of D.Va from Overwatch. Zane rounds out the group with his attack drone and cloning abilities, and he can also choose to replace grenades with a second action skill.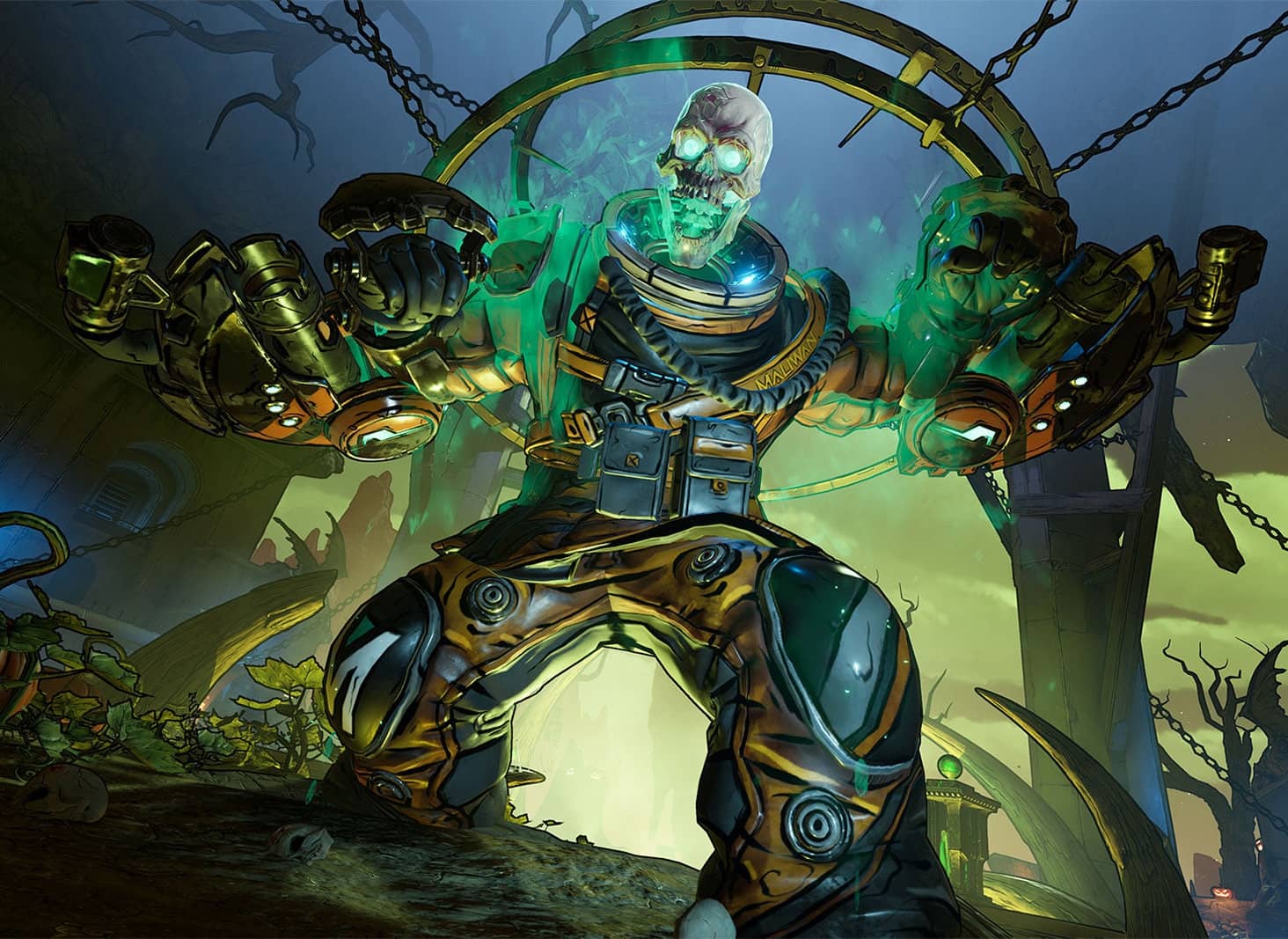 Continue Reading with Magzter GOLD
Log-in, if you are already a subscriber
Get unlimited access to thousands of curated premium stories and 5,000+ magazines
READ THE ENTIRE ISSUE
Issue 120 - November 2019
Deep Rock Galactic
GameOn Magazine
So I Tried… Republique
GameOn Magazine
Metro 2033 Diaries Part One
GameOn Magazine
In Defence Of Escort Missions
GameOn Magazine
Borderlands 3
GameOn Magazine
Doom Eternal Gamescom Preview
GameOn Magazine
Five Things I Want From Saints Row 5 (And One I Don't)
GameOn Magazine
Need For Speed Should Become A Fast & Furious Game
GameOn Magazine
Marvel's Iron Man VR
GameOn Magazine
FIA European Truck Racing Championship
GameOn Magazine
Skagolocial
PC Gamer US Edition
Pandora – Tres décadas volando sin mirar atrás
Caras México
Superfoods Mexicanos
Cocina Fácil México
Borderlands 3
Xbox: The Official Magazine
Capital difference
THE WEEK
El Sueno De La Bella Durmiente
tiempo libre
Automotive Engineering Show 2019 Packs Tech Punch
MOTORINDIA
Nutrición – ¿Calcio sin lácteos?
Familia Saludable
Dulces Caprichos
Cocina Fácil México