In Defence Of Escort Missions
Can Francis change your mind on escorting NPCs?
In videogames, the term "escort mission" has garnered a negative connotation, and rightfully so. A lot of games seem to stumble at making the task of protecting someone weaker than the player character engaging, as opposed to frustrating and tedious. However, I think escort missions get unfairly brushed off as being fundamentally bad, when certain games have shown us that escort missions can be executed in a way that helps raise tensions without becoming irritating.

Before continuing, I think it's essential to try and nail down what exactly makes a good escort mission. For a start, the character that's being escorted can't get in the player's way, becoming more of a nuisance than anything. Games like The Last of Us and the recent God of War try to bypass this problem by making the companion AI characters invincible to enemies, but to me this feels like a weak concession that undermines the point of an escort mission. I believe that there are two games that manage to strike the perfect balance between creating extra tension with an AI partner without aggravating the players: Ico and Resident Evil 4.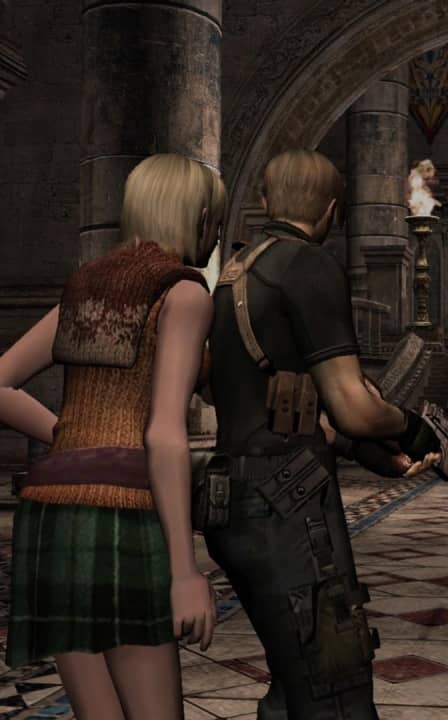 So, what exactly makes the escort missions in these games a positive as opposed to a detractor that dampens the experience? In the case of both games, the characters being escorted need to be protected from enemies, but the direct control is given over them prevents them from feeling like an anchor that weighs down the experience.
Continue Reading with Magzter GOLD
Log-in, if you are already a subscriber
Get unlimited access to thousands of curated premium stories and 5,000+ magazines
READ THE ENTIRE ISSUE
Issue 120 - November 2019
Deep Rock Galactic
GameOn Magazine
So I Tried… Republique
GameOn Magazine
Metro 2033 Diaries Part One
GameOn Magazine
In Defence Of Escort Missions
GameOn Magazine
Borderlands 3
GameOn Magazine
Doom Eternal Gamescom Preview
GameOn Magazine
Five Things I Want From Saints Row 5 (And One I Don't)
GameOn Magazine
Need For Speed Should Become A Fast & Furious Game
GameOn Magazine
Marvel's Iron Man VR
GameOn Magazine
FIA European Truck Racing Championship
GameOn Magazine
Complacency A Concern As Aids Treatment Improves In Africa
Techlife News
Google Takes A Second Stab At Pixel Buds With A True Wireless Design
PCWorld
Above and Beyond
Global Traveler
Apple Airpods Pro: Vastly Superior To Standard Airpods
PC Magazine
The Olsen Twins-Inside Their Private World
OK!
The World's Second-Largest Insurer Becomes a Tech Giant
Bloomberg Markets
Megyn Comes Out Swinging!
Globe
Boeing Details Steps Needed To Get Grounded Max Jet Flying
Techlife News
Assist Leaders
The BOSS Magazine
Eagles fly into semifinals after overtime heroics
Island Ad-Vantages