We gain access to the nicks, and scratches, the wear and tear from being on the road in Jimi Hendrix's rock and roll life. Slash's world famous guitar has cracks and wear that only that iconic guitar player could have embedded in a guitar. The guitars become intimate and not just something held at a concert.
In this Q&A, we learn about Johnson's influences, how she gained access to so many famed guitars. She weaves the tale of how romance started the whole guitar photography gig in action in the first place.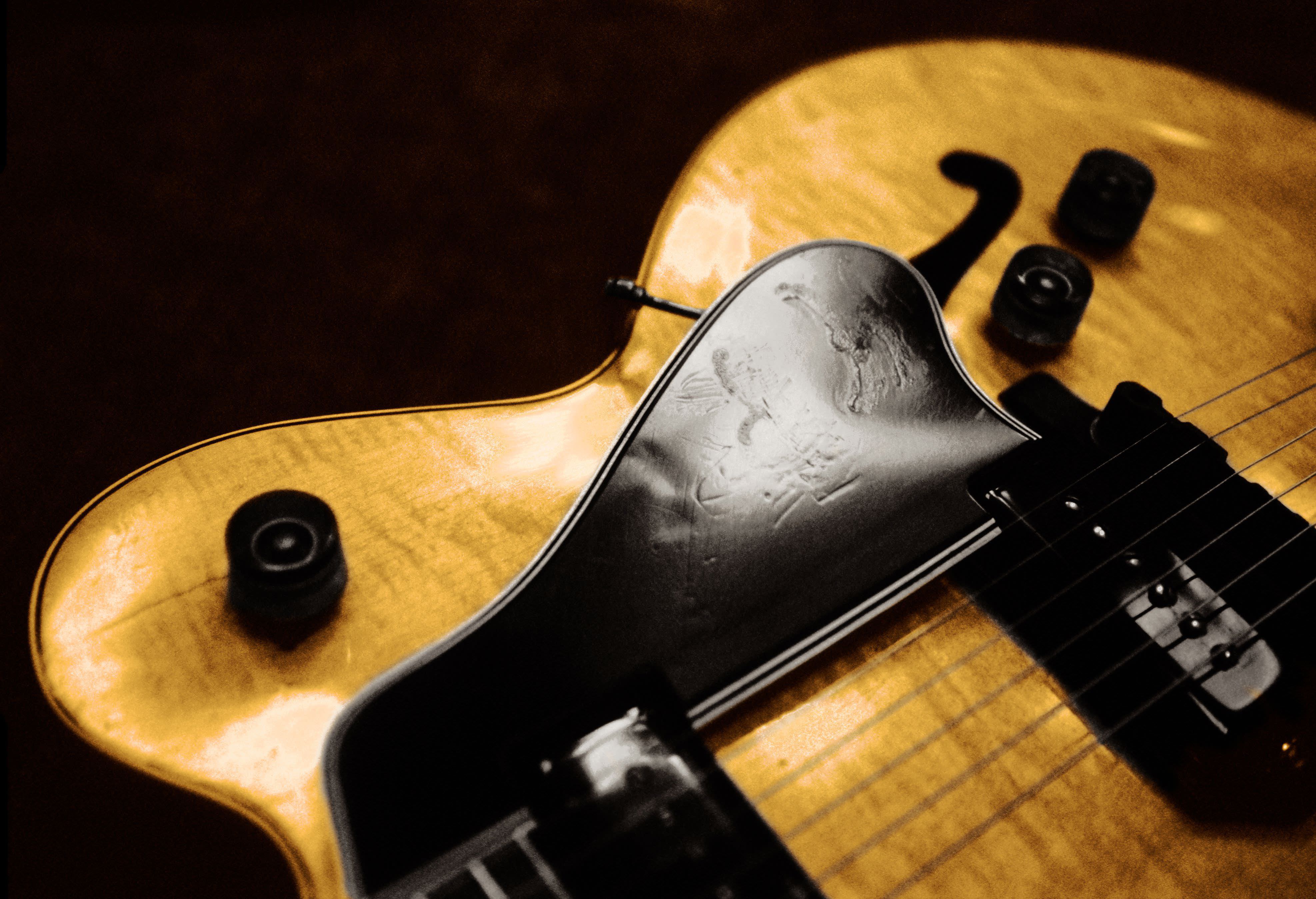 Q&A:
MAJ: How did these guitar books come about? The one in 2013, and the one coming out in 2018?
JOHNSON: I was working for Eastman Kodak as a Technical Sales Rep in Memphis, Tennessee. As part of my job, I would test films so I could learn and talk about them to my clients. I was photographing different objects with a new black and white film, TMAX P-3200 and hand coloring prints. I was attending the Unity Church, and the guitar player at church asked me out. My Father, who is an avid musician, told me growing up that I was not allowed to date musicians. I called my Father to confess I was dating a musician. However, he was the guitar player at church, and that he also owned a vintage guitar shop. Well that c