His narratives are both captivating and alluring. The incredible situations within his storytelling are a single frame destine to reside in the dark parts of your mind. Wexler is at heart a storyteller. He can spin a yarn in a still frame that's such a fish tale you'll either laugh, or scratch your head wondering is that real?
Malibu Arts Journal conducted a Q&A with Wexler to find out how he creates his outrageous worlds seen on hundreds of album covers. Some of his answers were surprising.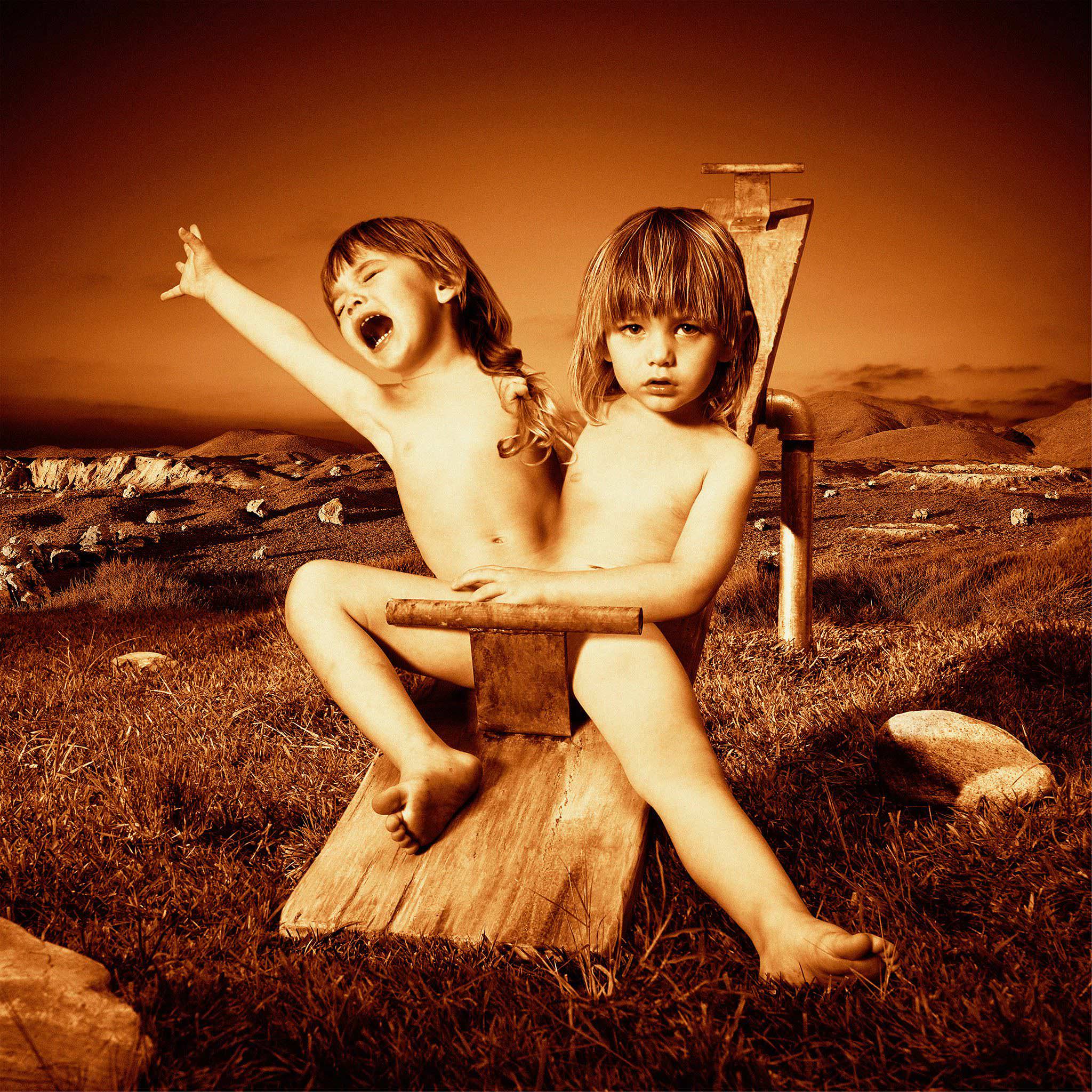 Q&A:
MAJ: How do you accomplish shots like the huge guitar rising out of the giant sand pit in Dig for Heaven and Earth's album cover, or the female cello player seemingly sitting on an isolated pinnacle in Sold Our Soul from The Greatest Album Covers That Never Were from the Rock And Roll Hall of Fame exhibition, or the woman's head sitting on top of the wastelands titled Beautiful Monster for Dilana?
WEXLER: With my narrative work, it's a process that begins with pre-visualizing the idea. I'll have a concept rendering created if I need to show a client, or engage set or model buil