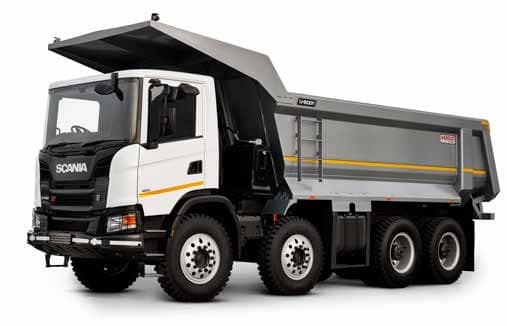 With its unique modular system, this Next Truck Generation will deliver productivity-enhancing services as well as customised transport solutions.
The new range of NTG was launched at the Scania India Kolar plant in Karnataka. Petr Novotny, Managing Director, Scania India, unveiled the new range of trucks followed by a brief presentation on the work Scania does globally with a focus on India.
Novotny said, "India is an important market for us and we are here to stay. The strategic introduction of Scania's world-class range reiterates our commitment to the country. Today, with the launch of the NTG range, we aim to drive the evolution of India's transport solutions in the Mining, Construction and Long Haulage Business. We reinforce our commitment to helping customers achieve higher levels of profitability, safety, efficiency and productivity in their businesses. We are confident that these strategic initiatives will further support the growth of mining industry in India and strengthen Scania India's growth story".
NTG which is BSVI ready is integrated with an upgraded powertrain, resulting in higher load carrying capacity, fuel efficiency and uptime.
"Globally our Next Truck Generation has won many awards", said Novotny. "We are excited to launch t