The Indian educational system has ignored Military History as a subject even though India has fought a series of endless wars starting from 1947-48, to the countless terrorist attacks that continue even today. These events have changed the history of our country and the destinies of its people.
One of the modest ways to bridge the gap and create awareness of our military history among the youth is to conduct Military History seminars in our schools. These seminars need not be competitive events; rather, they should be so designed so as to promote collaborative thinking and deliberation among students. The Welham Boys' School (WBS), Dehradun, has taken such a praiseworthy initiative by deciding to hold an annual Military History seminar. And it put the idea, conceived by Darshan Singh and Dr (Ms) Gurmeet Bindra, Chairman and Principal, WBS, respectively, and Shiv Kunal Verma, a military historian, author and documentary filmmaker, into shape in 2017.
The WBS has just hosted the third edition of the annual Military History Seminar on October 4-5, 2019. Having taken the initiative to expose their students to India's post-Independence history on a regular basis, the school has been inviting students across the country to also share the experience and expand their own horizons.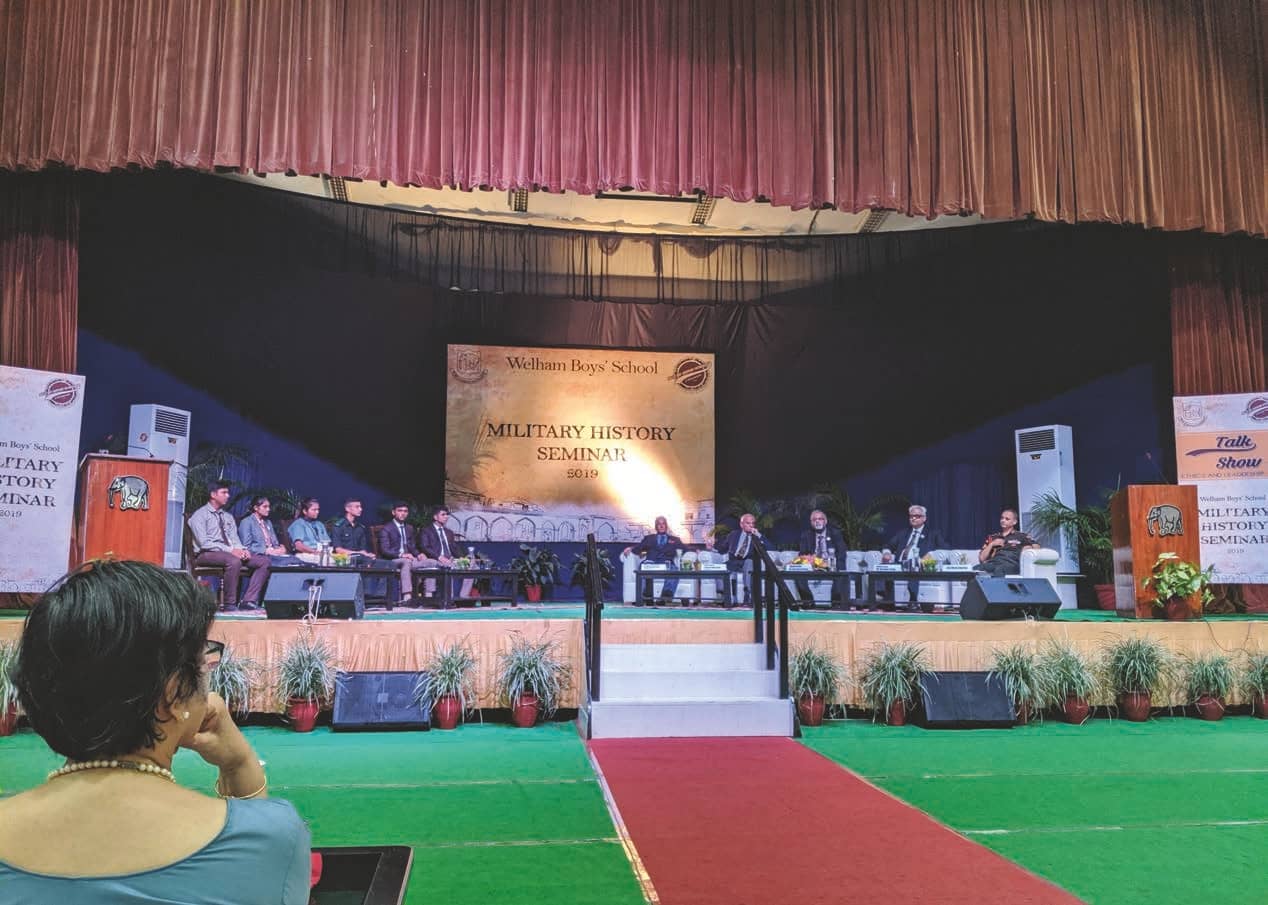 In the second Milit