For this dream to come true, Embraer's founding fathers had to overcome numerous challenges by tapping on their resourcefulness and to make the impossible, possible.
50 years on, an Embraer aircraft takes-off somewhere in the world every ten seconds on average. Embraer Defence & Security's state of the art products are utilised in more than 60 countries including India.
Brazil has borders with ten countries totaling 16,885 km. It is no surprise then that a key mission of Embraer over the last five decades has been to design and develop solutions to improve the protection of Brazil. So successful are these products and solutions that they have been 'exported' internationally.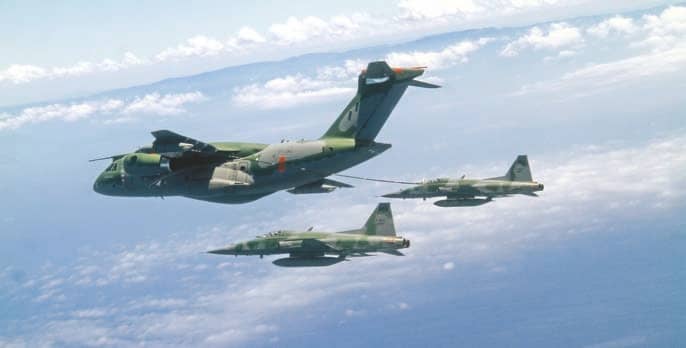 These solutions and products include C4I applications (Command, Control, Communication, Computers and Intelligence Center), leading edge technologies in the production of radars, advanced information, air traffic control and communication systems, integrated systems for border monitoring and surveillance, as well as military and government transportation aircraft.
The KC-390: Brazil and Portugal, the first two customers
Embraer KC-390 is a tactical transport aircraft designed to set new standards in its category while presenting the lowest life-cycle cost of the market. It can perform a variety of missions su