Trump, India, And Pakistan
Ambika Gupta analyses the contours of US-Pakistan relationship and where exactly President Trump's offer to provide his good offices to mediate on Kashmir fit in
Donald Trump's election was greeted with enthusiasm in India because he was seen as the American version of Narendra Modi—a man who was strong, put his country first, and was going to be "tough on countries sheltering and promoting Islamic fundamentalism". Trump, like Modi, was going to shake things up in the international system and, more importantly, be "pro-India". After all, Trump had said that he loved Hindus (he probably did not realise that India had more than one religion) and more importantly upon getting elected took a tough stand against Pakistan for its support to terrorism by cutting off economic assistance to Islamabad.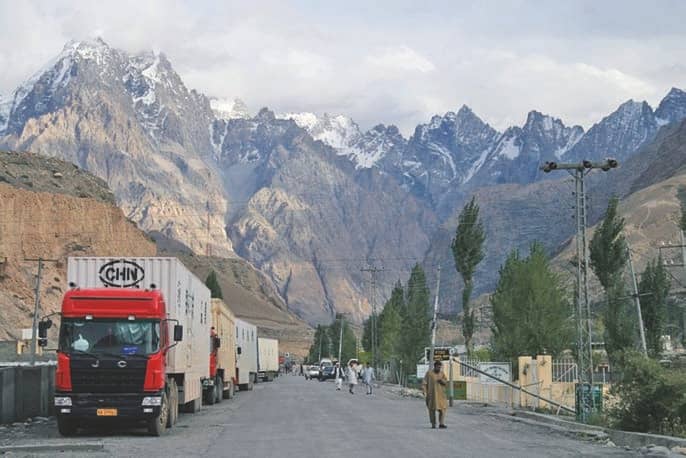 Yet now, it seems that the pendulum is swinging in the other direction because the United States needs Pakistan to secure a peace deal with the Taliban and, worse, Trump is offering from time to time to mediate between India and Pakistan on the Kashmir issue. The latter was particularly troubling to New Delhi since the Obama Administration had wanted to name Richard Holbrooke as its special envoy to resolve the Af-Pak-Kashmir issues. New Delhi was able to successfully prevail and get Kashmir removed from the agenda. But now the issue is back and the question arises, where does Trump stand on the relationship with India?
The Trump Foreign Policy:
A Primer Donald Trump came to power promising "America First", which translates into pulling the United States out of futile foreign wars, pursuing economic nationalism and essentially playing populist themes to the nation's white majority. Trump's detractors see him as a war monger but, contrary to popular belief, he has been very cautious about using military force. He ordered an airstrike on Syria but then went on to pull American troops out of that country. In the case of Iran, he broke out of the joint nuclear agreement but then pulled back from a major airstrike that would have forced Tehran to retaliate in some shape or form and, presumably, escalate tensions in the Persian Gulf.
In the case of North Korea, he started with bellicose language and essentially threatened Kim Jong-Un on January 2, 2018 by saying, "North Korean Leader Kim Jong Un just stated that the 'Nuclear Button is on his desk at all times.' Will someone from his depleted and food starved regime please inform him that I too have a Nuclear Button, but it is a much bigger and more powerful one than his, and my button works!" Yet, Trump ended up meeting Kim twice and the bellicose language on North Korea has disappeared because Trump likes Kim. But the really interesting shift in Trump's policy has been towards Afghanistan.
Past Presidents, like Obama and Bush, felt that they could bring about nation-building in Afghanistan and were willing to invest American resources in the project. 18 years later the project has failed. The Taliban is resurgent and according to President Ashraf Ghani, between 2015-2018 over 28,000 Afghan military and security personnel died fighting the Taliban. The Taliban also controls wide swaths of the country.
Herbert Raymond McMaster, Trump's erstwhile National Security Advisor, wanted to boost American troop levels in Afghanistan, much in the same way Stanley Allen McChrystal wanted to in the Obama years. Trump's response was to fire McMaster. His logic was based on a shrewd understanding of American domestic politics: America's public was tired of the never-ending wars and one of the reasons Trump won the election was that he promised to bring the troops back home and not commit to another long drawn out conflict. The two years of his administration have reflected this antipathy to committing Americans to another long drawn out conflict that inflames public opinion.
Secondly, American foreign policy has always been transactional in the interaction with other nations (the exceptions being Britain and Israel where emotional ties have led to a strong strategic partnership and the commitment to NATO). Thus, while America may reach a deal with another country on achieving a particular objective it does not mean that the partnership continues on to the next goal. Instead, the United States will renegotiate the terms of the next transaction.
Trump has exemplified the transactional nature of his foreign policy, particularly in the case of China. On the one hand, he has slapped tariffs on China and started a trade war as well as sought to restrict China's future technological growth— particularly with the sanctions on the telecommunications company Huawei . On the other, he has used Beijing's help to open up a channel to Pyongyang. So, where does it put his views on India and Pakistan?
The US-Pakistan relationship
Hussain Haqqani, the former Pakistani Ambassador to the United States, used to say that Pakistan's relationship with the United States is like the girlfriend who keeps waiting for the boyfriend to propose and if, after 20 years, it does not happen, perhaps it is time to look for alternatives. In fact, the United States has been a very generous patron of the Pakistani state. The United States, because of the need for the transit route through Pakistan to Afghanistan, was, during the Musharraf years, to wipe out nearly $30 billion in Pakistani debt. In fact, this has been one of the reasons that the Pakistani state has been able to remain solvent—donors like Washington engage in debt forgiveness. Further, it is not clear how much money from the United States' black budget for covert operations (which is not reviewed by the United States Congress) went to Pakistan for anti-terrorism efforts.
Continue Reading with Magzter GOLD
Log-in, if you are already a subscriber
Get unlimited access to thousands of curated premium stories and 5,000+ magazines
READ THE ENTIRE ISSUE
September 2019