India's procurement of an estimated five squadrons of s-400 Triumf Sam Systems from Russia has evoked the ire of the united states which has threatened sanctions over the deal. Whether or not this comes to pass, the threat has soured the heretofore positive defence relationship between India and the United States. But then, S-400 is crucial for filling in India's existing Sam inventory. This is not a mere weapons acquisition, but part of a much broader upgrade of the entire iIndian ground-based Air Defence Network, argues Sanjay Badri Maharaj
The procurement of S-400 by India is, perhaps, underexplained. It is not supposed to be seen alone. Along with it, there is also the induction of new radars and communication systems, a full integration of civil and military radars as well as the induction of new SAMs and the development of a broad-based SAM and cruise missile defence network. In addition, the first steps towards a limited BMD (Ballistic Missiles Defence) system are part of this overall upgrade process in the entire Indian Ground-Based Air Defence network. It is into this modernisation programme that the procurement of the S-400 needs to be considered and assessed for importance.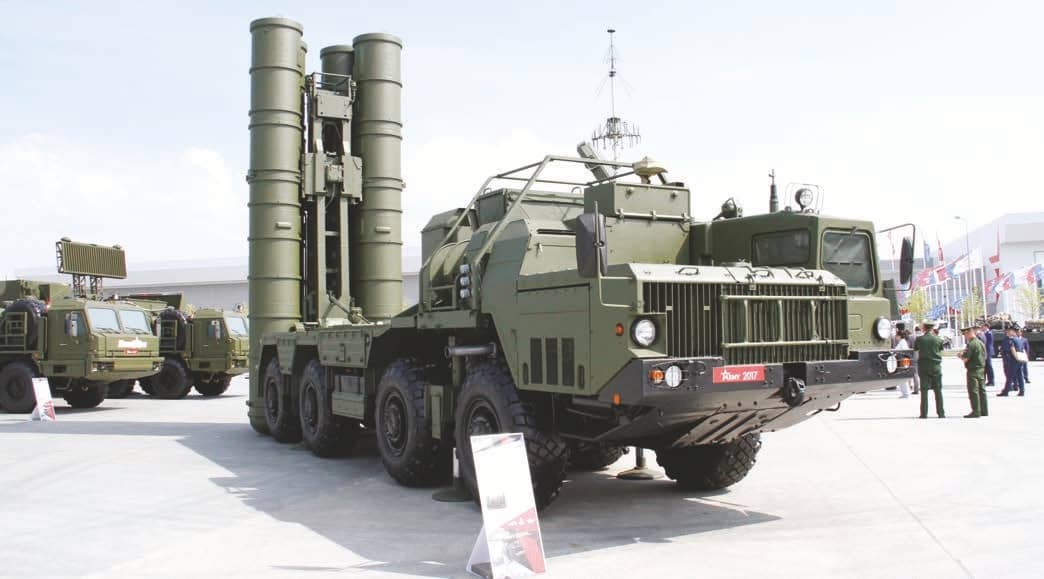 India's Ground-Based Air Defences
The Indian Air Defence Ground Environment System (ADGES) employs a three-tier detection network. While this system is currently in the process of a major modernisation programme, the basic structure of the ADGES network will remain unchanged. The first layer, rather surprisingly, consists of Mobile Observation Posts (MOP). These remain among the most reliable of the early-warning mechanisms available to the Indian Air Force. The MOPs consists of two-man teams equipped with a HF/VHF radio set and field glasses. The personnel in the MOP are well versed in the visual identification of aircraft as well as their general direction of flight. The MOPs are scattered along the borders at random intervals, ranging between 25 and 45 kilometres. The MOPs usually give the first warning of airborne intrusion, the general direction of the attack and, more often than not, the number of aircraft and their type.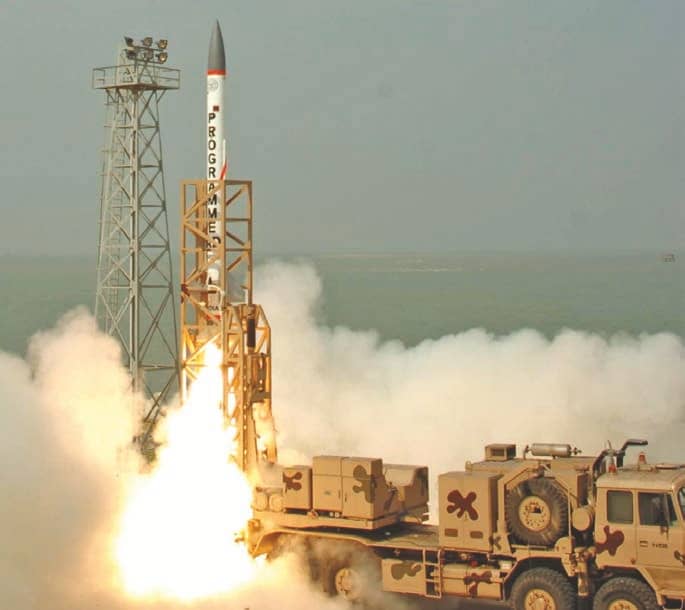 The MOPs are assisted in this task by personnel from the Indian police forces and Railway Protection Force who are given some training in aircraft identification. These agencies report via a communications system based on both HF/VHF radio sets as well as telephone lines. A more advanced communications system based on fibre optic cables and satellite communications is also available to assist the MOPs in reporting to the radar picket line.
The radar picket line, which lies about 150km behind the MOPs, consists of a number of radar clusters. These comprise three radar stations separated at a distance of the sum of their radii. The equipment issued to these clusters generally comprises one license-made Soviet ST-68/U and two P-18/-19 radars. These are then flanked by two P-12/-15 radars. The ST-68/U acts as the Control and Reporting Centre (CRC). This may have changed somewhat as the ST-68U, which was plagued with some nagging development problems, has largely replaced older Soviet-made equipment.
More, India has been license producing the French designed TRS- 2215D 3-D surveillance radar for a number of years and has derived an indigenously built radar – PSM-33 Mk.2 – from it. These have probably supplanted most of the older Soviet-bloc equipment. It should be pointed out, that these radars are all long-range surveillance types with ranges in excess of 300km and good performance against targets flying at all altitudes – even those employing electronic countermeasures (ECM). These radar pickets are responsible for giving accurate information on the intruding force to the Air Defence Control Centres (ADCC) located behind the radar picket line. The picket line and the ADCC are separated by a first layer of air defence weapons which are the first to engage the intruders.
The backbone of the Indian Air Defence Ground Environment system is the THD-1955 3-D long-range surveillance radar. This radar, originally of French design, has been license-produced in India for a number of years. This radar, though somewhat elderly, still has sterling performance characteristics and is capable of maximum detection ranges of up to 1000 km, though in peacetime the Indian Air Force usually limits its power to a 400km detection range. These form the core of the ADCCs. ADCCs also keep in touch with the Base Air Defence Zone (BADZ) control centers.
The BADZ is a scaled-down version of the ADGES configuration and is geared towards the defence of key air bases and other high-value targets. The BADZ is limited to an arc of 100km, compared to the hundreds of kilometres in the case of the ADGES system. Like the ADGES, the BADZ consists of three layers, the first of which are the mobile observation posts, followed by a mixed layer of weapons and their associated radars along with a picket line of low-level radars. These are, in turn, supported by anti-aircraft artillery batteries. This network is controlled by a ST-68U radar. The BADZ provides comprehensive and gap-free coverage over its assigned area of responsibility. Some observers have likened the BADZ set-up to the defence pattern of a carrier battle group. Any aircraft attacking a vital military target, therefore, not only has to get past the ADGES, but also the far more formidable BADZ. This has serious implications for the attacking force.
Existing SAMs
India's air defences currently rely on a India's indigenously developed Advanced Air Defence (AAD) system interceptor for engaging targets in the endoatmospheric region mix of MiG-21/-23/-29 and Mirage 2000 interceptors and 38 squadrons of surface-to-air missiles (SAM). The SAM units comprise 30 squadrons of SA-3b Pechoras and 8 squadrons of SA-8b OSA-AKM systems and are deployed to protect key air bases as well as some major military/ industrial centers.
Though the SAMs are old, they have been updated periodically and, when operating as part of the BADZ, are deployed in such a manner as to minimise their shortcomings. The upgrades have maintained the viability of the SAM force but cannot fix their basic design limitations in respect of range and speed which renders their augmentation by modern assets an imperative.
In addition, a large number of L-40/70 radar-directed 40mm anti-aircraft guns and man-portable Igla-1M SAMs are deployed to provide a 'last-ditch' tier of 'hard-kill' defences.
It should be pointed out, however, that this system is geared up to the defence of point targets and not for overall area defence. The SAMs, though upgraded, have a limited range and the force is in urgent need of upgradation. The Pechora, for example, has an effective range of only some 25km and to this end, is used to defend air bases and other vital ​targets. The entire SAM network currently operated by the IAF, therefore, is of limited capability.
Upgrading the system
Phase 1 of the IAF's Integrated Air Command, Control and Communications System (IACCCS), which seeks to provide a layered, hardened and in-depth air defence command, control and communications network achieved full operational capability by June 2012 with the operationalisation of the Air Force Network (AFNET) digital information grid, which is IAF-owned, operated and managed, and fully secure and reliable network. According to defence writer Prasun Sengupta, the integrated air command, control and communications (IACCC) is being established under a two-phase programme at a cost of `16,000 crore and is designed to achieve a robust, survivable network-centric C4I3 infrastructure that will receive direct real-time feeds from existing space-based overhead reconnaissance satellites, ground-based and aerostat-mounted ballistic missile early warning radars and high-altitude-long-endurance unmanned aerial vehicles and manned airborne early warning and control platforms. In summary, the IACCCS gives the IAF an automated command and control system for air defence operations as undertaken by the IAF. IACCCS operations will use AFNET enabling the integration of all ground-based and airborne sensors, air defence weapon systems and command and control nodes enabling a coordinated and efficient response to any aerial threat from any sector.
The IAF has also sought to enhance its airspace management and surveillance capabilities to cater for both peacetime and wartime exigencies. To this end, Sengupta states, the IAF has initiated a multiphase $1.3 billion programme under which a state-of-the-art joint civil/military sub-continental airspace control system is being developed using the following fundamentals: the unity of effort, common procedures, and simplicity.
Continue Reading with Magzter GOLD
Log-in, if you are already a subscriber
Get unlimited access to thousands of curated premium stories and 5,000+ magazines
READ THE ENTIRE ISSUE
August 2019
Weapons That Killed Baghdadi
Geopolitics
The Welham Initiative
Geopolitics
K-4 Test Will Put India In Top 5
Geopolitics
Insurgencies Of North East
Geopolitics
India's Military Special Forces
Geopolitics
Assad Will Be The Real Beneficiary
Geopolitics
Challenges Of F-21 Through 'Make In India'
Geopolitics
Boosting Soldier Lethality
Geopolitics
Combat Over Kargil - How The IAF Emerged On Top
Geopolitics
Dogfight Dukes
Geopolitics