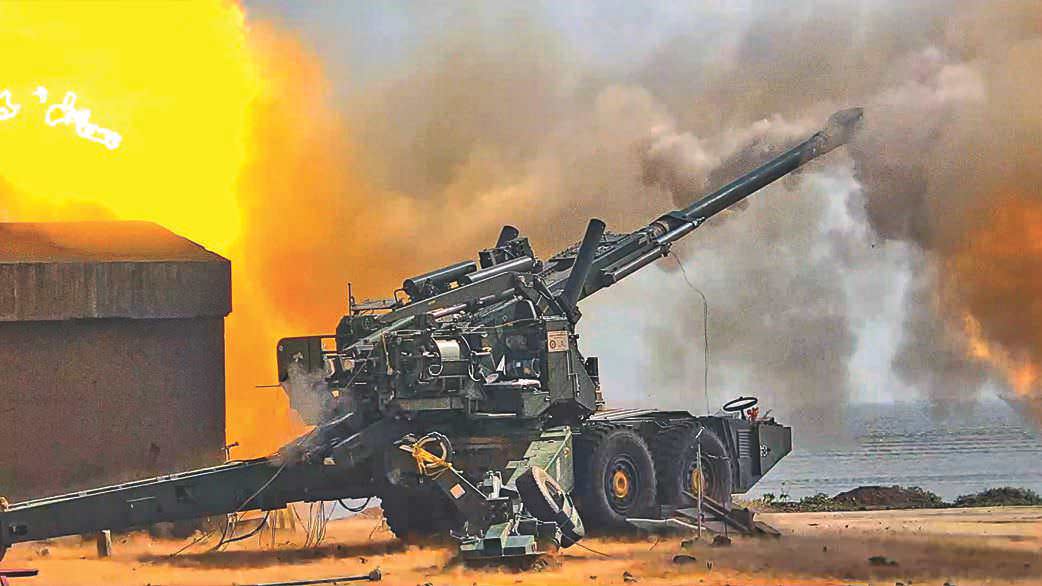 Indian Army's artillery modernisation has gone the 'Make in India' way. After buying two artillery guns from foreign sources, India is now going to buy locally-produced guns on a large scale to boost Indian industry in the private sector and technology in the public sector. At a meeting of the Defence Acquisition Council in December 2017, the government has decided to procure 20 guns each of the 155mm Advanced Towed Artillery Gun System (ATAGS) from the Tata Power SED and Bharat Forge. That would make a regiment each of the two-gun systems.
Each of these regiments would exploit the guns supplied by the two Indian private sector companies first to test their performance; and based on the response from the users, the government will go in for buying one of the two guns in large scale to meet the requirement of the Indian Army's Regiment of Artillery.
The present gun purchase programme will be part of the Indian Army artillery modernisation plan of the government. Thus, the DAC decision paves the way for the commencement of the 'Make in India' artillery systems in the private sector within the country. Interestingly, the DRDO had displayed the two gun systems during the Republic Day parade down Rajpath in January 2017, as an indication of the promise the systems showcased.