As a poor township kid, Tim Hogins watched kids pile into buses heading to Sun City every weekend, knowing he couldn't afford to join them. He was a youngster, but he made a promise to himself. One day he would build parks that anyone could visit — especially underprivileged kids like himself.
It's taken almost 30 years to achieve that dream. Starting out as a security guard before moving into IT and then getting retrenched, Tim has built a business from nothing. But he had a dream, and he never let it waver. This is his story.
Seven years ago, Tim Hogins drove out of an office park and pulled onto the side of the road because he was having a panic attack. His car was closing in on him, he couldn't see and he couldn't breathe. After months of hard work, it was all over. His dreams were shattered.
Tim isn't the first entrepreneur to find himself here, and he won't be the last. What separates him from countless other aspiring business owners is that despite a massive setback, he didn't back down. He sat in his car, phoned his wife, and told her what had happened. Instead of telling him it was time to move on and find a job, she asked him how they were going to cobble together the money he needed to start again.
And that was the beginning of Green Outdoor Gyms, a vision Tim had been nurturing for almost two years. A business idea that had led to his retrenchment and was almost ripped away from him by his business partners and investors.
But he didn't quit. He pushed on. And today his business has a projected turnover of R150 million and has self-funded three huge lifestyle parks that Tim hopes will impact the lives of thousands of underprivileged children while providing jobs for hundreds more.
THE IN-BUILT ART OF TENACITY
To understand Tim, you need to understand where he came from. As a township kid growing up in Randfontein on the West Rand of Johannesburg, Tim always helped his parents to sell stuff. They were traders. His dad had a small café selling burgers and chips, and his mom baked. While other kids in the area piled into buses for Sun City on the weekends, or visited a local bird park, Tim had to work or the family didn't eat.
"I matriculated in 1996, and even though I had an exemption, tertiary education wasn't on the cards for me," he says. "We just couldn't afford it." But Tim had a plan. His cousin told him about a free four-week course to become a security guard, and Tim aced it, securing a position at one of the firm's top industrial sites.
Here's the first secret to Tim's success. Instead of seeing a dead-end job, Tim saw an opportunity. If he did his job well, he would progress to a driver, and then a cash in-transit guard. From there the plan was management. Becoming a security guard wasn't his fate because he couldn't get a degree — it was step one to the rest of his life.
"I was raised to be the best version of myself. Everything is what you make of it. In primary school I was head boy, and in high school the head of the SRC. There's always a way to grow and improve yourself."
Two years into his career as a security guard, Tim heard about another opportunity — a free programming course teaching COBOL, a back-end system used by the financial services industry.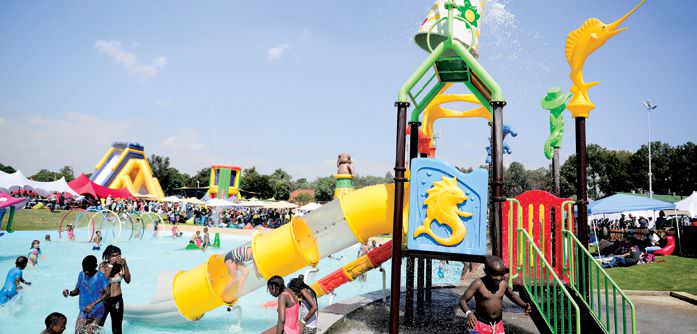 "I grew up 500 metres from Stafford Masie, who would go on to become the first head of Google South Africa and is one of our country's greatest tech entrepreneurs," says Tim. "I had zero programming experience — I'd never touched a computer — but I knew how valuable these skills were, and here was an opportunity being handed to me."
It wasn't quite as easy as Tim imagined. He failed the aptitude test and had to take it again. Once he was on the course, he failed that too — it was a programming course after all, and Tim needed a far more basic introduction to IT. He didn't give up though. He'd quit his job and needed to make this work while he was still living with his father and didn't have financial responsibilities, so he begged the course administrator to let him retake the programme. This time he passed, and found a job at a small IT firm.
Once there, Tim built up his IT acumen. Over the course of his IT career Tim worked for Dimension Data, EOH and SITA. In his final three years he applied for an account management position and moved into sales. His goal was to become a business owner, and so he diversified and learnt what he "I'm a I've lo Busin that – bound could about business.
He also paid attention to the world around him, looking for a business opportunity or problem he could solve. He dabbled with some ideas, but the one he kept coming back to was outdoor gyms.
"I saw kids in parks doing sit-ups, pushups, pull-ups on trees, and kept thinking there must be a better way than this for them. I knew that a proper solution would be good for the whole community — giving kids and parents a safe and free environment to play in and focus on their health. I focused on poorer communities, where gym fees weren't an option, and kids needed safe places to play and keep out of trouble."
The more Tim unpacked the idea, the more he began to believe in it. And then his employers found out, and made it clear that they did not like Tim's attention divided between his job and his business idea. Despite this, Tim continued to focus on his entrepreneurial play, and within a few months he'd been retrenched, ostensibly due to a restructuring of the business, yet Tim was the only person let go.
It was October 2010 and Tim had no job, two-months' salary and he was about to get married. But it was the best thing that could have happened to him. "That retrenchment catapulted me into business. From then on, my full focus became outdoor gyms."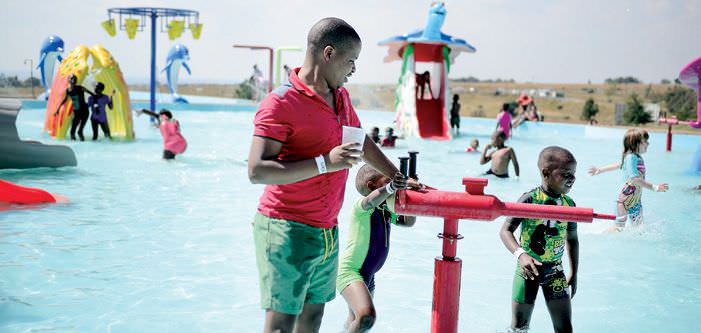 WINNING AND LOSING
Tim had approached Joburg City Parks who where interested in the idea. He had also met with an engineer and they had begun to design the equipment. There was just one small problem: Money.
"I knocked on doors, approaching anyone who would listen. One investor laughed at me. He said I'd gone from IT to playing with steel — what was wrong with me? A contact at SITA said flat out that she wouldn't help me. Looking for funding can be incredibly demoralising. I had an idea and a letter of intent from Joburg City Parks, and it still wasn't enough."
Continue Reading with Magzter GOLD
Log-in, if you are already a subscriber
Get unlimited access to thousands of curated premium stories and 5,000+ magazines
READ THE ENTIRE ISSUE
November 2018