HOW A SCHOOL LIBRARIAN'S AIDE, A CLASS OF JUNIOR HIGH KIDS, AND AN OSCAR-WINNING DIRECTOR BROUGHT THE FILMING OF THE OUTSIDERS TO TULSA.
GRAY FREDERICKSON COULD be forgiven, almost forty years after the fact, for missing a few of the finer details of how The Outsiders came to be made in Tulsa. Still, when he's asked about it, his reply is rich with film history.
"We were making a movie in Hollywood called One from the Heart," he says. "Francis Coppola, myself, and my co-producer. We got a letter from a grade school class in Ohio. The letter said, 'Dear Mr. Coppola, we just read a book called The Outsiders. We think you should make a movie out of it.'
Francis said, 'Will someone read this damn book and see if they're right?' One of us read it, we found out what the story was, and we found out it was set in Tulsa. Francis said, 'Gray, you're from Oklahoma; what do you think?'
'It's set in Oklahoma, it's written by a person from Oklahoma, you're from Oklahoma, let's shoot it in Oklahoma!'
I said, 'It sounds great!' Francis said, 'It's set in Oklahoma, it's written by a person from Oklahoma, you're from Oklahoma, let's shoot it in Oklahoma!' Is that what you wanted to hear? Yep? Good luck!"
With that, Frederickson hangs up the phone, having nailed his part in one take.
HE GOT THE story almost right. It was, in truth, a junior high librarian's aide named Jo Ellen Misakian who wrote to Francis Ford Coppola on March 21, 1980. She was writing on behalf of the students at Lone Star School in Fresno, California, to tell him, "We are all so impressed with the book, The Outsiders by S. E. Hinton, that a petition has been circulated asking that it be made into a movie."
She added, "We have chosen you to send it to."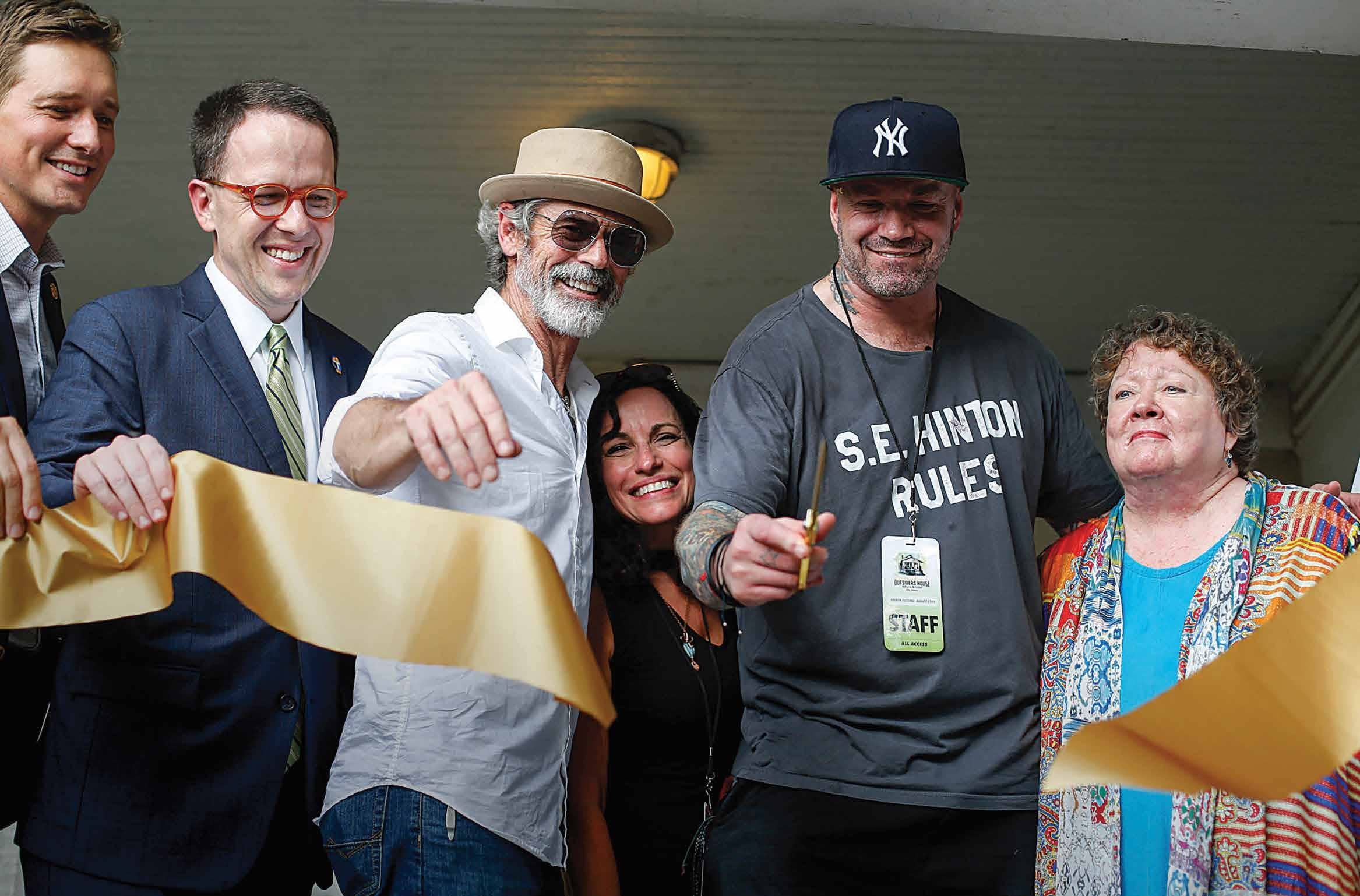 Stop and imagine it. You're working in a grade school library in 1980, and you're addressing the man who won his first Oscar nine years earlier for writing Patton; who won his second Oscar two years after that for writing The Godfather; and who won three Oscars five years earlier for producing, directing, and writing The Godfather: Part II. His competition for two of those Oscars that year included himself for writing and producing The Conversation starring Gene Hackman and featuring a pre-Star Wars Harrison Ford. Add to all that this little fact: When you're writing to Francis Ford Coppola on March 21, 1980, you're writing him three weeks before the fifty-second Academy Awards, where he would again be a nominee for writing, producing, and directing the Vietnam War epic Apocalypse Now.
You, an elementary school librarian's aide, are therefore writing to the man who has in the preceding decade made three of the most celebrated motion pictures of all time, and you are telling him that 324 grade school students in Fresno, California, have chosen him to make The Outsiders.
Thinking about the boldness of all this, Jo Ellen Misakian has to laugh.
"I'll tell you what," she says. "The sky's the limit."
She's retired now, still living in Fresno, and her story with The Outsiders began with a concrete problem, one faced by teachers and librarians the world over: getting junior high boys to read.
"I could get the girls to read," Misakian says, "but it was very difficult for me to interest the boys in reading."
Except for The Outsiders.
"'Oh, Ms. Misakian,'" the boys would say to her after devouring Hinton's timeless tale of poor young greasers at war with the rich Socs on the streets of Tulsa. "Do you have any other books like this?"
"The kids started saying, 'This would make a great movie,'" she says.
Continue Reading with Magzter GOLD
Log-in, if you are already a subscriber
Get unlimited access to thousands of curated premium stories and 5,000+ magazines
READ THE ENTIRE ISSUE
November/December 2019