Kajal Tyagi, shares her journey from a gardening enthusiasts to a designer, a nurturer and parent of her indoor plants
Kajal Tyagi, a gardening enthusiast, DIY aficionado and a closet designer aims to balance her love for curation, gardening and designing to shape, develop and render both form and frame to bland spaces and corners. From the concrete jungle of Mumbai, Kajal's epiphanic understanding of green homes enabled her to fall for and foster the need for green corners, lights and airy spaces in all her indoor designs. She abides by the doctrine that 'greenery brightens up indoor spaces and are known to have mood-boosting qualities.' which also becomes synonymous to an ideal home.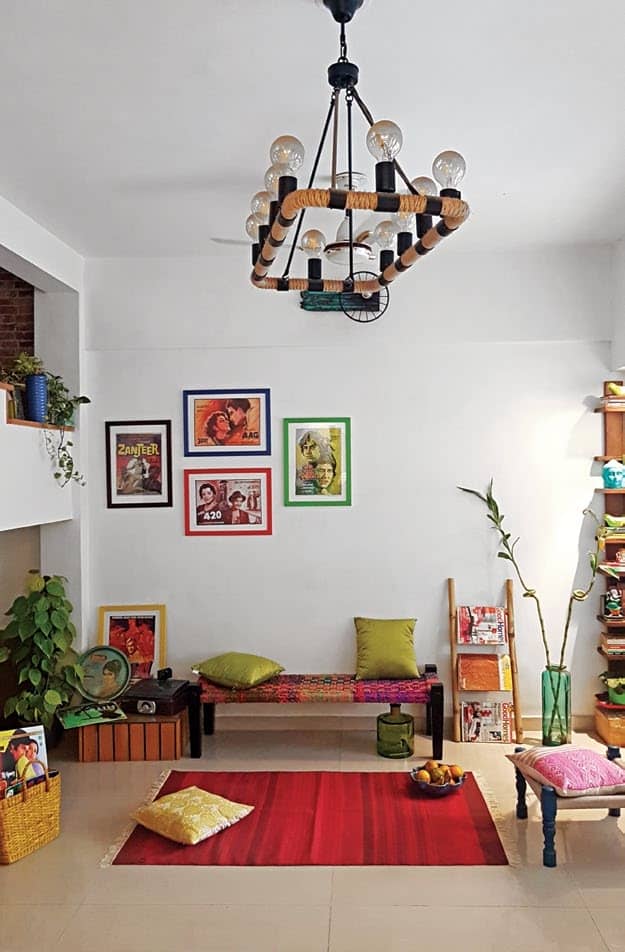 Continue Reading with Magzter GOLD
Log-in, if you are already a subscriber
Get unlimited access to thousands of curated premium stories and 5,000+ magazines
READ THE ENTIRE ISSUE
November 2019
Winter Blooms
The Ideal Home and Garden - India
Set The Table
The Ideal Home and Garden - India
Dairy You Not!
The Ideal Home and Garden - India
The Inside Story
The Ideal Home and Garden - India
Junk Art
The Ideal Home and Garden - India
Denim Blues
The Ideal Home and Garden - India
Breathe In, Breathe Easy
The Ideal Home and Garden - India
Bite The Ice
The Ideal Home and Garden - India
The Hard Hitting Trends For The Year 2020
The Ideal Home and Garden - India
The Green Scheme
The Ideal Home and Garden - India
Discover The Remnants Of Empires And The Seeds Of Independence In Mumbai
Business Traveler
Building A Sporting Nation
FHM India
'WE ATTHE HAPPY HIGH PRIDE OURSELVES IN BEING THE MAJOR SHAKERS AND MOVERS IN THE WINE AND SPIRIT INDUSTRY'
Express Food & Hospitality
Wellness Needs Of The New Age Hotel Guest
Express Food & Hospitality
Enter, The Empire
THE WEEK
Bangalore, Delhi, Mumbai make it on new global prosperity index
GK Latest
A Homebuyer's Financial Woes
Outlook Money
SMALL IS BEAUTIFUL
MARWAR India